When big business and small business collide, the results can be quite remarkable, but you have to be willing to give it a go. If you have ever thought of letting go and trying the Amazon route to market well there is no better time than the present.
If you are worried, you'll be giving all your money to the big tech companies, chances are you've paid for ads on social media or at least been relying heavily on them for sales so it may be time to step out of that glass house.
Fiona Alston spoke to an Irish Amazon success story to garner some top tips for Boost My Business readers willing to explore the marketplace.  
Pamela Laird is the founder of Moxi Loves, a range of cosmetics products which pre-Covid were sold directly through retail stores like Boots, Primark and pharmacies across Ireland.
"Online was definitely something I put on the long finger," says Laird, but the arrival of Covid changed that. "I realised Primark was closed and a lot of the skincare aisles within the retailers that we were listed in were closed down, or there was limited access, so I thought we have to do something and that's where Amazon came in."
Laird had always avoided the Amazon route because it seemed like a lot of hassle. "I had the time and was under a bit of time pressure because I needed to get listed on to bigger platform than our own website," she says.
"I looked into Amazon and thought it's basically almost a whole other social media platform in itself. We get a lot of customers from Instagram and normally we direct them to retailers but now we could do that on Amazon and reach a global audience," she explains.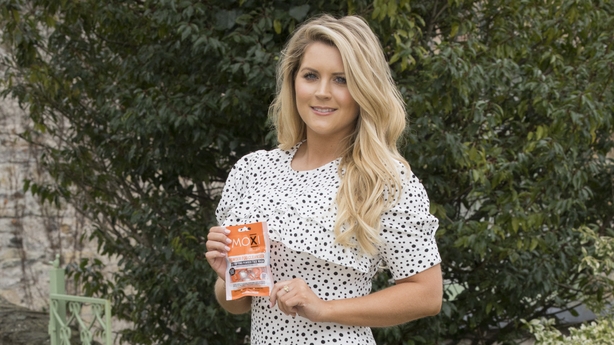 Laird successfully navigated her way through the depths of learning how to list products on Amazon and has made a success out of it. She has given us some of her top tips to small business success in the world's biggest marketplace.
Go it alone, cut out the middleman – Laird started out with a reseller and she says her top tip would be if you can dedicate the time you won't need a reseller, you're only giving away extra margins and giving away control of you're Amazon listing. Go it alone, take your time to understand Amazon selling.
Make good use of Vine - Amazon has a review programme called Vine which is available to you once you are listed with them. You can get your products to their customers for them to review. They use the most trusted Amazon reviewers to ensure honest feedback on the product. It's great way as a small business to boost your listing and promote new products.
Up your video game - Amazon have recently started allowing you to post videos. If you are a visual brand that works well on Instagram get those videos incorporated in your Amazon listing – use the listing to its full potential.
Simplify the logistics – Laird's company is based in Ireland but when she considered exports to the UK, she sourced warehousing across the pond to make logistic smoother. Brexit pre-empted the decision and it's proved beneficial to the company now.
Ask friends and family to play with those algorithms - Get your listings up, get your friends and family to go on and give your profile some engagement. They don't have to buy anything but get some interaction going on the page to get you started.
Get your followers to buy through Amazon – encourage your social media followers to shop your range on Amazon and to leave a review. Reviews really influence the purchasing the decision, you don't want to lose out on a sale because you didn't have a wholesome number of reviews on your listing.
If you'd like to learn more about how to grow your business on Amazon then check out the Amazon Bootcamp Ireland, a free two-day event designed to help hundreds of Irish SMEs grow revenues, enhance productivity and develop their digital skills.
Laird will be speaking at the online event which runs on 13th-14th April and you can find out more about the bootcamp and register for the event here.