As part of our Boost My Business initiative, Fiona Alston spoke to two companies in the baby goods market who are opening their doors to collaborate with like-minded companies.
Sarah Ouellette is co-founder of Kindora, a premium baby goods marketplace which was launched last November.
The concept was created as Ouellette was browsing her favourite pre-owned fashion store site, Vestiaire Collective. She began thinking about the baby goods she bought for her daughter and wondered what options there were out there to resell some of the items. When she didn't find the high quality of service she felt was needed in the marketplace she decided to create her own.
"I was never going out into the world intending to become an entrepreneur or to have my own start-up," explains Ouellette. "I dabbled in consulting but never to this depth. When the opportunity arose, and things kind of came together on the concept, the timing and the experiences that I'd had personally, it was just the right time, right place."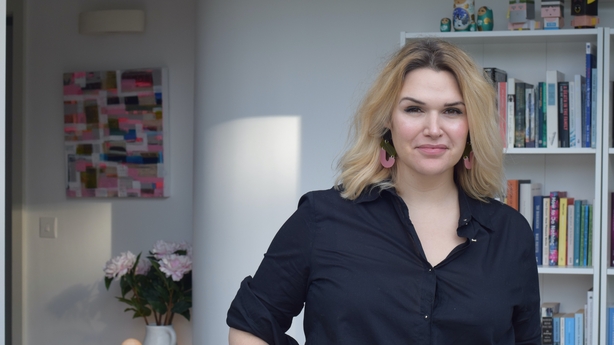 To validate her concept, she surveyed over 100 parents to see what the barriers were to selling pre-loved baby goods.
"The barriers were things like, 'it's hard to find what I'm looking for specifically', 'I don't like that I have to negotiate constantly back and forth with people' and 'you don't know if it's clean enough having to go pick it up at someone's house who you don't know', it was clear that we could solve all of those barriers and do it right," she said.
Kindora buys, sells, and rents the items on their platform. They deep clean every item using a steam cleaning process and send the items to their new owners wrapped up in eco packaging. After all, sustainability is the company ethos.
"If you buy a second-hand pram you save the equivalent in waste of 1,000 disposable coffee cups, so it's a real tangible impact on the planet your child is going to live on. What we are trying to say is don't skimp on what you want, don't skimp on quality or safety but do it in a way that is smarter. And until this point that has been a laborious process for people to do."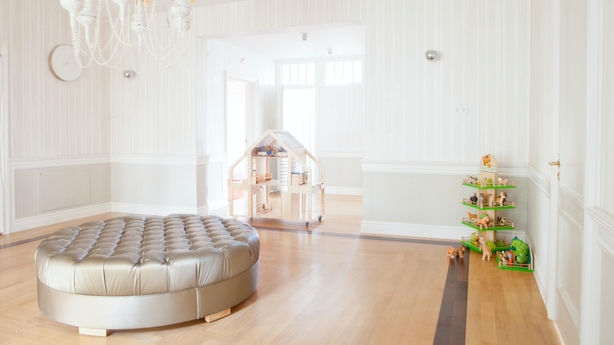 While Kindora's mission is the pre-loved, pre-owned goods they are also open to building their community to include retailers who have practices that align with those of Kindora. They have already began working with Flying Elephant, another company who's wings were created from the ashes of Covid.
"What we liked about them is there is no mass production there, they produce on demand so there is very little wastage," says Ouellette."So anybody that we bring in like that we are going to do a lot of work around best practice and why they would be part of our community."
This year will see Kindora move into European markets. This is where the rental business will come into its own as there is already a culture of renting baby goods in some countries.
"We're really quickly going to be expanding into mainland Europe and we will have a much bigger workshop space, probably in either Holland or Portugal, we'll be doing all of this from there," she adds.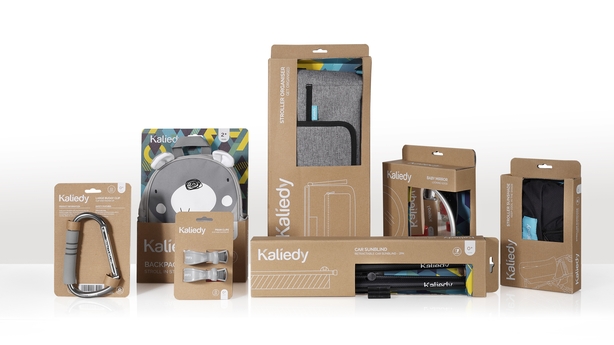 While Kaliedy.com are not selling pre-owned goods of sorts, the owners have had some recycling to do in themselves. Siblings Ben, Laura and Jonny Ward were the team behind the Mothercare Ireland franchise, and they have reinvented themselves by moving into start-up territory selling baby and toddler goods online.
Going from a franchise to a start-up is has given the team freedoms and challenges they hadn't before but they are enjoying the experience as Ben Ward, Head of Digital at Kaliedy, explains.
"We're probably a lot more agile than we would have previously been tied into Mothercare promotions, buying cycles and marketing structures," he says. "Now we can look at it on a Thursday and say right, we are a bit behind here or we are a bit ahead here and we can adjust accordingly. We wouldn't have been as nimble before."
Agile as they are now, there is nothing like the trust and brand recognition of a big brand name so the challenges of building that trust was one Kaliedy wanted to face head on, they went straight for their customer service offering.
"People have questions and queries, a huge amount of them around product and the usual questions from first time parents," explains Ward. "We invested in the WhatsApp integration on our website so people can text us. We have tried to stick to a 5-minute turn around in terms of answers, we have all been manning it really."
"We have it filtering through a Zendesk portal so we can report on the different areas we're getting queries on and how quickly we are replying to it," he continues.
"We've found that to be hugely advantageous and we can see that in our customer reviews. It's great to see positive feedback about the areas you've invested in," he adds.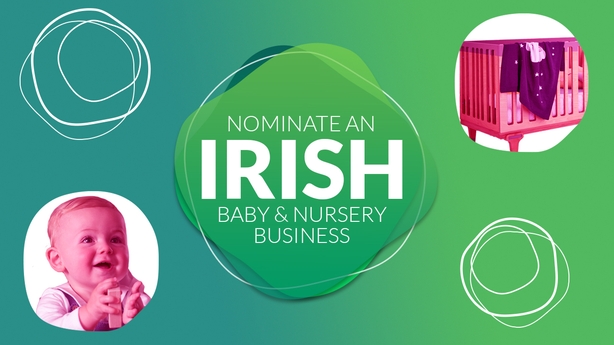 Kaliedy.com are also on the lookout for more Irish companies to partner up with and have put a call out on the social media and email marketing for suggestions of who their customers would think are a good fit.
"We are looking to see if there's anyone that wants to promote an Irish business, already about 25% of our range is Irish between our own range, and other success stories like ClevaMamma, Bow & Rattle and Baby Elegance. These are the kind of companies we are looking to partner up with," says Ward.