January is the time of year when gym memberships sore, spin classes are impossible to book and the majority of our wardrobes turn from lounge wear to active wear.
As part of our Boost My Business initiative, Fiona Alston spoke to Maureen Walsh Director of Fitpass, the company who have revived their offering to offer the gift of fitness.
Launched at the end of last year, FitPass is a gift card which offers the recipient a choice of fitness classes, wellness and sports all across Ireland.
Over the past year the team have been working hard to revamp their offering in time for the Christmas market and have just launched a new website with a smorgasbord of providers who will accept their digital gift card.
"I think we've got a good cross section from fitness, certainly," says Maureen Walsh "and I think this is something new to the sports scene. The idea of bringing sports onboard was to try and get them involved in this type of a platform situation because a lot of people who are interested in fitness also have interest in sport."
"I love the idea of sports and being involved in a team, I think there are huge benefits to that, for physical and mental health, and everything else," she says.
"I think the timing of this is probably very good because we're coming out of Covid," she explains, "and I think people will be dying to get back into a routine of fitness and sports."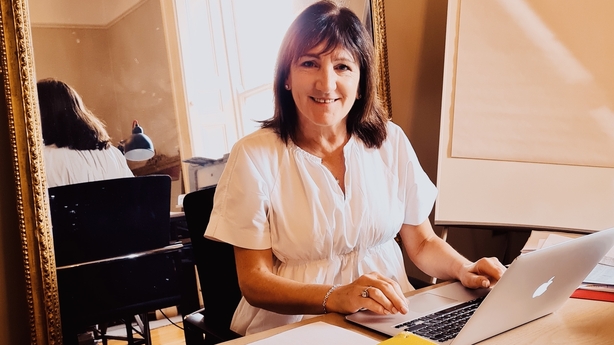 The original set up was a physical gift card but they have worked on improving their system this year by going fully digital and offering a digital card which also ensures users can access any of the providers countrywide.
"With the physical card you were limited to using the card with one provider," explains Walsh. "With the digital cards we maximise the use of our e-commerce platform, it means that you can go and use some of the balance in one studio and then decide to use a bit for sports or another studio until you've used up the value of the gift cards."
FitPass is aimed at both B2C and B2B and they are hoping to crack into the corporate gifting market. 2021 will see them link up with Work Human, the SaaS company for employee recognition and rewards.
The platform has physical and virtual fitness classes such as Poundfit, indoor cycling and power rowing as well as many introductions to sports with their horse riding lessons, white collar boxing and introduction to rugby.
Walsh also wanted to add some wellness providers too.
"We got a new provider there during the week called Fad Saoil Saunas who are really interesting," she says. "People can go in there, have a sauna, and then go into the sea for a swim and come back."
"I mean, it's just a great idea, you know, and it makes swimming in the sea, a bit more palatable as far as I'm concerned," she adds.