Boost My Business throws a spotlight on a Cork man in Greece who created an online marketplace of talented people back home in Ireland.
Fiona Alston caught up with Ciaran O'Herlihy, the founder of Adepty, to hear all about his pandemic project.
O'Herlihy and his wife Athina went to Greece at the end of 2019 to welcome the birth of their daughter Rhea. They had planned on staying in Greece for the first few months after Rhea was born so they could be near Athina's family.
"We came over initially for only for a few months," says O'Herlihy but then Covid kicked off and then everything started unfolding so we had no choice but to kind of stay put."
O'Herlihy works for a large tech firm in Dublin so he took some unpaid leave but then returned to work when the company began a global remote working initiative. He took advantage of his new work situation and the family stayed in Greece and have plans to return in January as per his office's requirements.
"I miss my parents and I miss my brothers and sisters; they haven't really been able to spend time with our new baby but we've made the best of the situation," he says.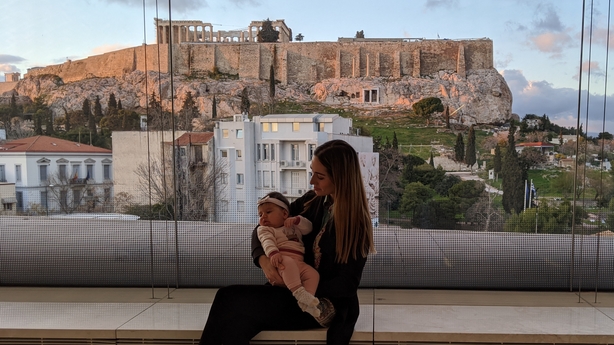 As part of making the best of the situation, O'Herlihy began to upskill and took a keen interest in the no-code movement - where those without coding skills can build apps without using any code.
He ended up building a new marketplace platform with his new skills.
"I was starting to hear stories from friends and family who couldn't work and who maybe didn't have a digital presence, couldn't do scheduling, couldn't take payments, any of that," he says.
"I thought to myself, okay, I've got these newfound skills, could I put them into practice? And that's where Adepty came from."
Adepty is a marketplace for sole traders in Ireland to take bookings and payments for their skills. It's self-sign up and once O'Herlihy has verified your details you are free to create a profile and get started on the page. It caters for both house calls or virtual sessions.
"We have a wide range of providers already," he says. The list includes everything from life coaching sessions to barista lessons, and Bollywood dancing to marathon training.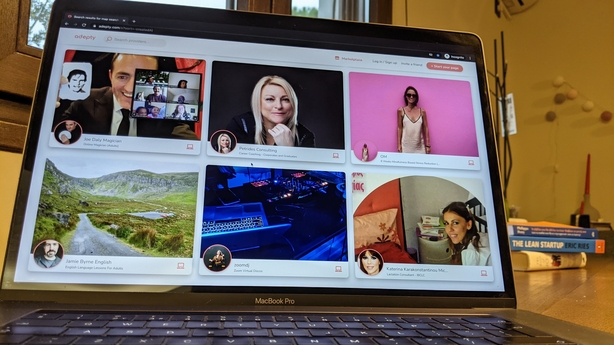 "I didn't feel comfortable with the idea of locking people into a six-month or year contracts, when potentially they couldn't work," he explains. "I didn't start off necessarily with purely online in mind. I had started off with the proposition providers would do house calls or have premises because I certainly didn't anticipate all the lockdowns that were going to come."
"Over time we've moved to address both online and in-person visits," he continues. "I charge a 10% platform fee [per booking], which includes Stripe payments and everything on top – basically if you earn as a seller then we earn but I don't charge a monthly contract."
"We had this magic number of 100 sellers on the platform in mind. Now we're beyond 200 people signed up on the platform, but they're in various different stages of publishing their profiles so we're just around 50 at the moment," he adds.
O'Herlihy is hoping to create a community of buyers and sellers around the Adepty platform and is planning on introducing incentives for buyers who introduce new providers to the platform to build the community.