It's been a year of learnings and the best way to learn is to make a few mistakes along the way. We asked ten Boost My Business readers what mistakes they have made in business this year.
Hopefully, their confessions will enlighten us all and give us something to be mindful of the next time we find ourselves up against it.
Who? John Jordan co-founder of I.T Clinic 
What? We fix computers and laptops. We send engineers out to visit your home or business - any problems with computers we're here to help.
What mistakes have you made in business this year? Well, because we only opened up this year we started to think it might have been a mistake to open up during a pandemic. We had a lot of difficulties getting up and running. Having people out here to fit out the shop and get the premises up to standard. Getting equipment in was quite difficult especially with the travel restrictions. We were thinking we were probably making a mistake then, but we got passed it luckily enough.
Who? Niall Lehane founder of Ireland Aerial Imagery and Niall Lehane Photography
What? The first is a drone surveying company and the second was born from the imagery I was taking.
What mistakes have you made in business this year?
The biggest thing has been trying, and failing really, to be more savvy with the online advertising side of things. Traditionally this time of year for me would have been tons of the Christmas market fairs and that kind of thing to sell prints, but I haven't gotten my head around the online marketing, Google Ads and trying to take advantage with the Instagram and Twitter promotional side of things.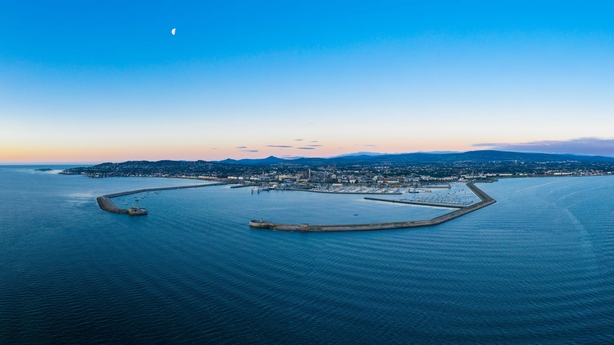 Who? Caroline Boyle owner of Salamanca Tapas Bar & Restaurant 
What? We are probably the oldest Tapas Bar in the country and provide a wide range of tapas dishes and quality wines and beers.
What mistakes have you made in business this year?
I didn't make any. We actually pivoted quite a lot and we developed the brand quite heavily. We used Covid positively to develop the brand so I wouldn't have reached the end of this year thinking we'd made mistakes. I mean honestly, I can look back over the years and say I screwed up here or I screwed up there, but I don't think I screwed up this year. I did my best with the small baby to keep the name alive and make people happy. And in turn, they have supported us, and they've been extremely loyal customers.
Who? Damien McCarthy founder and CEO of Killarney HR & Payroll
What? It's a human resource management consultancy and outsourcing service for small to medium sized businesses.
What mistakes have you made in business this year?
Mistakes will always be made and you always trying to learn from them. I think the one mistake that I made this year is not pivoting or evolving my business quicker. When Covid-19 hit obviously it was a huge shock to everyone. In the last quarter of this year, I've been working on a project where we're going to rebrand our business to HR Buddy, and that will happen in early 2021, it's where we're looking to get HR consultancy more accessible and get it up online for small and medium sized businesses. I suppose my regret or my mistake is that I didn't realise sooner during the pandemic, that I should have been pivoting and evolving the business.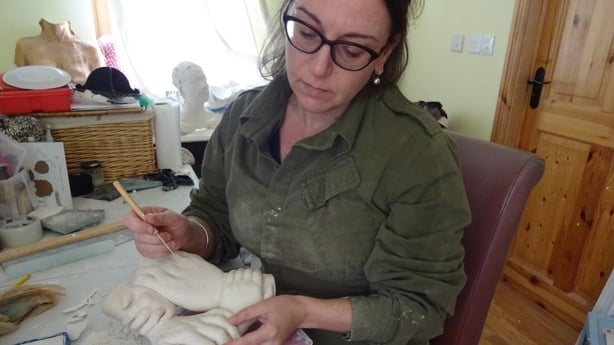 Who? Maura O'Connell owner of West Cork Casting Studio
What? Casting memories through life casting and fingerprint jewellery which was a new addition during Covid.
What mistakes have you made in business this year?
I wasn't prepared for how successful the fingerprint jewellery was going to be, which is a great complaint. There was a mad rush of Christmas orders which was almost overwhelming. It was incredibly exciting because I had never experienced it before. Maybe I'll be a bit more prepared managing orders and trying to spread the sales out over the year.
Who? Bill Farrell owner and company Director of Harry Farrell & Sons
What? We have a sales centre in Rathcoole, Co Dublin where we sell new and used mobile homes for holiday parks and for residential. We also own seven holiday parks around Ireland.
What mistakes have you made in business this year?
In hindsight, probably the biggest mistake that we made this year was that we just didn't have enough stock. We slowed down a lot in March because at the time we had quite a lot of stock, and when the pandemic started, we actually got really worried and we didn't know what was going to happen or which way it was going to turn. But we ended up running out of stock and we've had huge problems ever since trying to recoup our stock. We think 2021 is going to be a poor year for us simply because we just can't lay our hands on stock.
Who? Polly Doyle owner of Polly & Andy
What? We are a bamboo sock company.
What mistakes have you make in business this year?
I'd say it's time management and that's not just 2020, that's probably my whole life. Often, I would expect things to take a lot shorter than I predict and something, that in my head might only take ten minutes, could take two or three hours. I'm learning from that, but I've definitely made mistakes with that throughout the year.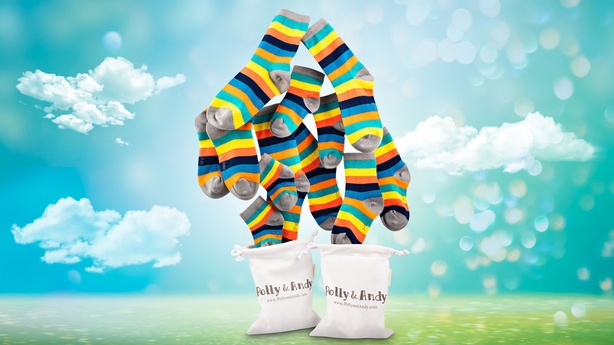 Who? Audrey O'Neill
What? I specialise in pain management, weight loss and coaching.
What mistakes have you made in business this year?
My mistakes would be not having enough self-belief and assuming other people would be as quick to write off things as I would. Underestimating people has really been a thing for me and underestimating myself as well. I completely reinvented myself during lockdown and I'm in the process of changing my company to Audrey O'Neill Coaching.
Who? Gordon Hughes Managing Director of Gordon Hughes Estate Agents
What? We are involved in the sale of residential and commercial property and we also do property management of apartment blocks and individual landlords.
What mistakes have you made in business this year?
In terms of mistakes, we installed a new phone system in our Leitrim location which enabled us to work remotely from home, but I hadn't rolled it out in our Ratoath location when lockdown came. I think it's both a positive and a negative, so while we had Leitrim set up and it was working well, the other guys where using an older phone system, but they were able to make it work and were working off mobiles.
Who? Stephen Graham co-owner of Grahams Shoes
What? Shoe retailers with stores in Dublin, Carlow and Kilkenny. Also trading online as PurpleTag.
What mistakes have you made in business this year?
The main one would be not having our online and brick and motor businesses better integrated, for example having click and collect functionality. We were working away on it anyway we just needed to move it quicker and we get the integration come the later part of the year. That's what I would say would be our main mistake from this particularly crazy year.