The year is drawing to a close and quite frankly if you are exiting 2020 with your business remotely intact you have done extraordinarily well and there are so many who are not in your privileged position. 
But we have not made it through this year alone, there are plenty of people who we've leaned on for support. This week in Boost My Business Fiona Alston asked 10 business owners who has helped them through the turbulent times of 2020.
Who? Karen Stanley, owner of Sheelin Group Commercial Interiors
What? We supply loose furniture for commercial businesses throughout Ireland and Europe.
Who was your biggest support this year? Our staff have been brilliant in pivoting with us. There's been so many big changes, they've come on board and worked with us to do whatever needs to be done. Our own partners across Europe have been fantastic because we have all be open or closed at different periods in time – the relationships we have built up with them over the past 45 years has really stood to us. Our clients have also supported us through our move into home office products.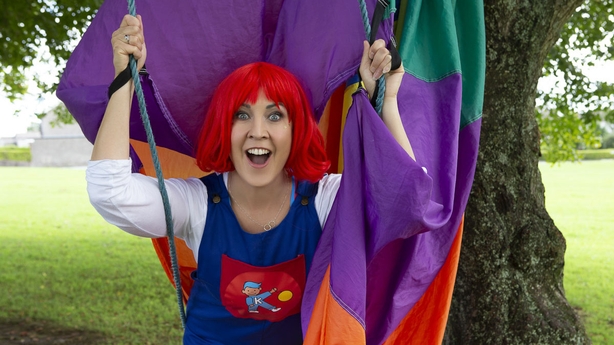 Who? Stephanie McSherry, creator of Kinderama.com
What? A creative and active website where young children can take part in make believe adventures and energetic classes.
Who was your biggest support this year? Another business lady in Cork called Sian Horn. At the very beginning of lockdown, I rang her and said 'what are we going to do?'. She runs Elite Pilates in Cork and she suggested we do some Facebook and Instagram lives – it ended up that she was doing pilates with the mums in the morning and I was doing online classes with the kids in the afternoon. Then I had to go to England because was my dad was sick, he passed away a week later from pancreatic cancer. When I came back Sian had started doing interviews on Instagram every morning with a businessperson and they were just my little shining light every day. I was grieving my dad, home-schooling my son and I'd just lost my business, but everyday I'd tune in at 11am and get some nuggets of information – it was just a little beacon of light every day.
---
Who? Sean O'Neill, owner of ATR Supplies
What? Suppliers of all tyre repair products to motor repair garages.
Who was your biggest support this year? My Local Enterprise Office in Wexford, they have supported me since I drew up my business plan with them and I also found Micro Finance Ireland very helpful. They helped me finance the start-up package on the business and I have to say when everything broke in March with Covid they were the first people to ring me to offer me a break on my repayments going forward. But the most supportive people for my business are definitely my customers – they have kept me afloat as well as trying to keep themselves afloat.
---
Who? Martin Commins, owner of Commins & Co Jewellers
What? We manufacture engagement rings and fine jewellery.
Who was your biggest support this year? This year more than most referrals and word of mouth have been the biggest support. Our online presence was average, but a lot of people went online and because we have more Google reviews than most, I think customers felt more comfortable making a purchase online. It allowed people who had never heard of use to have the confidence to push the button and buy – they could see we were local and in Dublin, not a faceless website which could be located anywhere.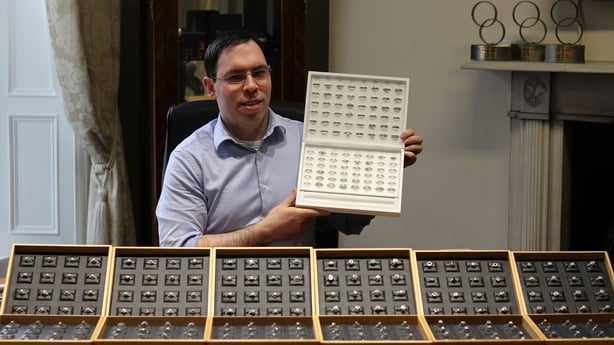 ---
Who? Eve-Anna Tunney, owner of Aston Village Pharmacy
What? Family run community pharmacy based in Drogheda.
Who was your biggest support this year? The first thing that immediately springs to mind are my colleagues. I was saying to my sisters that I actually don't feel like a boss because we are all so onboard with trying to make the business work and make it a success. It was a daunting prospect opening a new business, but I have the most amazing staff who have really been behind me and behind the pharmacy. There were a lot of changes needed due to Covid and it has never been a problem, they are always more than happy to help.
---
Who? William Nolan, founder of Addaptiv Design & Manufacturing Ltd.
What? We are a dedicated 3D printing company working with companies to develop new products with technology.
Who was your biggest support this year? The biggest support I've had is being part of the IGNITE programme that I was part of in UCC. They are a start-up incubator and the programme director Eamon Curtin and the programme manager Michelle Dorgan have been guiding and mentoring us to get us set up for business. A lot things have grown from that like networking and events, so it has been absolutely crucial to me this year.
---
Who? Jane Nolan, co-owner of Hot Yoga Dublin
What? We run a community-based yoga and pilates studio, and we created My Hot Yoga Dublin which is Ireland's first on demand yoga and pilates platform.
Who was your biggest support this year? What kept me going is I know how much it gives back to be part of something bigger than yourself. To be able to give through connections of movement of yoga – when you are connected with people who are on the same level it propels you to keep moving forward and keep showing up for my team. They have all been so loyal to us since we opened 10 years ago.
---
Who? Paul Fagan, owner of ActionCOACH Ireland
What? We coach SMEs on how to grow their businesses and overall run their businesses better.
Who was your biggest support this year? The team that operate with me completely rallied at the time when most was being asked of them. We had to put some of the team on temporary lay off and the team that remained with us we had to take a salary cut of 30%. So, the people who work for me and help out clients were my biggest support and the business's biggest support. We put on our own oxygen masks first - the system and tool kits we use to support businesses, we started to use that on ourselves. We got huge support from our global network and we got huge support from the Government support schemes we availed of. The Government gave us massive support which then gave us the opportunity to help all the other people. We couldn't have survived without the external support from our suppliers and landlord – the business community supports the business community.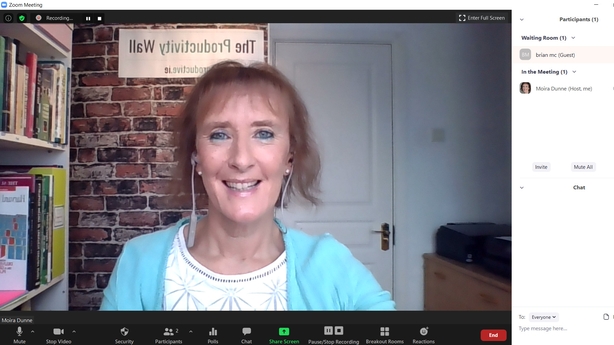 Who? Moira Dunne, owner of beproductive.ie
What? My whole focus is working with people to be more productive with their time, optimise their day or week and focus on their priorities.
Who was your biggest support this year? I kept connected with all of my business networks and I found that very motivating and supportive because I could see what other people were doing and that gave me energy and ideas. The Local Enterprise Office in Fingal actually came to me in the first few weeks and asked me to deliver some sessions so obviously that motivated me. I'm also involved with the Women's Inspire Network – there is a very active Facebook group there and in the first few days, when everybody was wondering what they were going to do, there was loads of energy in that group. Staying connected to other people in business really helped me, and I fed off that because I didn't feel isolated and alone.
---
Who? Rónán Ó Dálaigh, owner of Thriftify
What? A platform for charity shops to list their donations for sale online.
Who was your biggest support during this year? By far our biggest support has come from our charity partners. When you think of it historically, they have been bricks and mortar organisations, they haven't sold online, it took huge trust and faith in a small start-up to handle their move to online. They have given us huge support and hopefully have brought about a sustainable fashion revolution growing the circular economy by getting used products for sale online.