Boost My Business throws a spotlight on a tech start-up taking recycling confusion out of your hands and into the right bin.
Fiona Alston spoke to Sensibin co-founder Nathan Misischi about finding his right fit for social entrepreneurship.
During a Global Greens EIT Climate-KIC event in Edinburgh, run by European Institute of Innovation and Technology, Nathan Misischi heard a statistic on recycling that didn't sit well with him.
"Only 9% of the world's waste is recycled," he explains. "As a budding young entrepreneur, I'm always looking for true needs, and to my mind given that over 90% isn't recycled in terms of what we produce, I said, well there's a clear need."
His initial idea was to create an all singing all dancing bin which would open up the correct department for your waste when it was presented, but trial and error proved this to be a little over ambitious a project, so he settled on a similar solution in Zero.
"Sensibin – the name came from trying to use technology and sensors and incorporate them in the traditional bin which has never changed in over 70 years," he says. "Ultimately, the onus of recycling and doing the right thing is on each individual."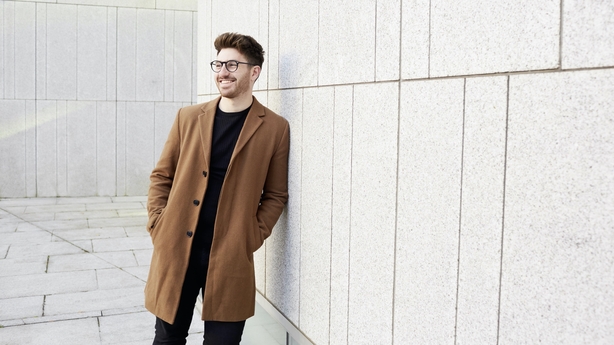 Using the tag line 'recycling made easy' that's exactly what he set out to do.
"I just wanted to make recycling easy, not only for myself as I've often found myself confused, when I'm standing over a bin where certain packaging goes," he explains, "but having done a number of different interviews across Europe and the US talking to various people in the industry one quote sticks out 'you almost need a degree in science nowadays to recycle properly', and I wouldn't disagree."
"We've ultimately settled on a product called Zero, which is a recycling assistant," he continues. "It's a tablet device that sits on a stand beside the recycling station where you can show it your waste and it will tell you where it should go."
Using a convolution neural network (CNN), which was previously trained to recognise medical objects with a baseline accuracy of object detection at 90%, the team have adapted it to recognise different types of waste. Training it with over 100,000 images and it now has 98% training accuracy.
"There was a lot of time spent trying to get a tablet that has high enough processing power to run our network and be able to do it at speed to which we can recognise waste in half a second." he says. "Well under a second was the target time we were looking to get for it to recognise the waste product."
"We use AWS to store our data sets and the tablet we use is also sim based," he continues, "that's mainly so we are not using Wi-Fi networks – there is no fear of it being hacked should it be placed in different corporate locations."
One of the challenges Misischi has had along the way was getting the right team together which he considers 'a win'.
He co-founded the project with Dr Dexmont Peña, an expert in AI and Machine Learning, and later serial entrepreneur Seamus Devitt came onboard as CEO. "It's a team of three and still a relatively small team but we've made some decent progress in that time."
Covid has stalled their pilot plans for this year, in particular a pilot which was due to begin in Croke Park in March, but they have a number of pilots lined up for the new year both in Ireland, Europe and the US.
"We're currently in fundraising mode," says Misischi. "We've were approved for the Competitive Start Fund and we are also in the middle of our Seed funding round trying to raise €250,000."