Are you prepared for Brexit? Fiona Alston asked ten Boost My Business readers what they have done to prepare for Brexit.
Who? Richard Murphy, CEO Zevo Health
What? – We are a workplace wellbeing provider, making workplaces healthier on a global scale.
What have you done to prepare for Brexit? - We haven't done much if I'm being honest with you. We've done some on the finance side of it, where we've changed our currency models on our invoice system but we haven't done anything else because most of our clients are outside of the UK. From a sales point of view there seems to be so much uncertainty around Brexit and in the UK some people are not as willing to sign on the dotted line as they used to be.
---
Who? Lyn Sharkey, Sales and Marketing Director Abcon Industrial Products Ltd
What? We are a service-based manufacturer with two manufacturing divisions. We make abrasive belts and discs, and the other division manufactures industrial rubber hose. We are also distributors for a wide range of tools, consumables, and accessories for the automotive and industrial sectors.
What have you done to prepare for Brexit? We initially decided to focus on what we could control in house. We reviewed all of our data sets and procedures to ensure that we had all of the correct forms set up - anything we would need for customs paperwork. We also modelled an estimate of the cost of the additional administration and the tariffs where relevant so that we could build that into our projection. And we also entered into negotiations with our logistics companies to agree terms and pricing for custom handling, and also to find out what their estimates are in terms of what the impact on our lead times and delays at ports. And finally, we have been working on our supply chain for the last two years. We have sourced new suppliers for critical supply items in case there's any problems getting our supplies from the UK.
---
Who? Shirley Bowman, Managing Director UK & Ireland Etag Fixings
What? Construction supplies company nationwide in Ireland
What have you done to prepare for Brexit? Thankfully, we were already importing so it's not too foreign for us – when it came to commodity codes and EORI numbers we had that. We have increased our stock holding from our UK suppliers because we don't know what that hump is going to bring in January and what delays may come and also what price increases will come with that too. We have appointed a purchasing and customs clerk within the company for the handling of the goods coming in. We are hoping we've covered all bases for next year, we'll see how it comes. I'm hoping that people are just fearful, and it isn't as bad as they fear.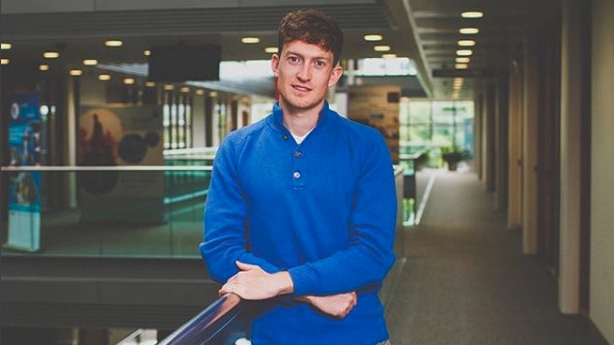 Who? Conor Lyden, CEO of Trustap
What? Trustap is a transaction platform specifically designed for people who are buying and selling online with people they don't know or can't trust.
What have you done to prepare for Brexit? We're in a fortunate position we're not dealing with physical goods so we we don't have to be as worried. One thing that will definitely affect us is the fact that when the UK leave they also leave the EU consumer protection laws so where people were used to previously, as standard, getting a refund when they buy things from UK, because it's not covered by EU law, that might not be the case anymore. So in some ways the need for our solution is greater and we've done a lot of work to make sure that we can prepare ourselves for that scenario.
---
Who? Jane Byrne, owner of Studio Dancewear
What? I'm a dancewear supplier and I also provide a pointe shoe fitting service.
What have you done to prepare for Brexit? I've had mentoring sessions through my local enterprise office and registered for my EORI number. I've also been on some workshops and zoom calls with the local enterprise as well. The majority of my suppliers are UK based so over the last year, I've been actively looking to move suppliers which is not as easy as it seems because a lot of dancers would know those brands and they like  to stick with what they know. I have some new suppliers in Spain and Portugal.
---
Who? Diarmuid Crowley, founder of Craft Food Traders
What? We supply artisan Irish drinks and snacks to the hospitality and food service, and also recently directly to the consumer via our website.
What have you done to prepare for Brexit? Not an awful lot. We got one of those EORI numbers from the revenue and I went online and went through a webinar on how to prepare and then decided I'm going to do as little business as possible with the UK, which is easy enough as we don't do a whole lot any way. We are probably going to cut right back and do more business in Ireland and the other European countries still within the common  market.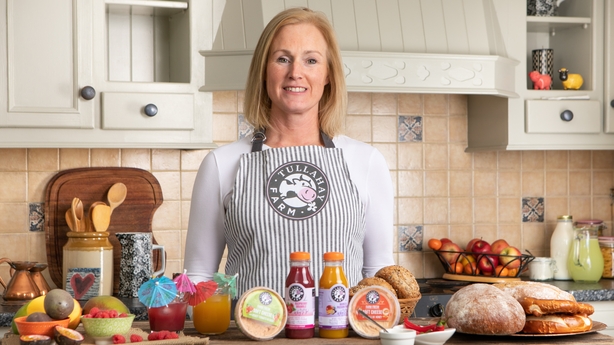 Who? Rosemary O'Shea, owner Tullahay Farm
What? We produce soft cheeses and fruit flavoured whey drinks using milk from our own cows – over 80% of the raw materials is our own milk.
What have you done to prepare for Brexit? We only launched in October this year, and we're only trading in Ireland at the moment. For research for Brexit I did check with my suppliers for my purees, my other ingredients, and they've guaranteed that there won't be any change.
---
Who? Peter McMahon, Technical Sales Director, European Industrial Chillers Ltd
What? We are a specialist solutions provider for HVAC and process cooling applications.
What have you done to prepare for Brexit? The vast majority of our clients are in the Republic of Ireland, so it was more from a supply perspective. Thankfully, we are an exclusive supplier for three different Italian manufacturing companies, however the transport of the equipment was something we had to consider because sometimes the haulage companies would be doing deliveries via the UK. We've had to make sure the haulage companies aren't going to be delivering our equipment via the UK otherwise we could incur big delays so that has been our main concern.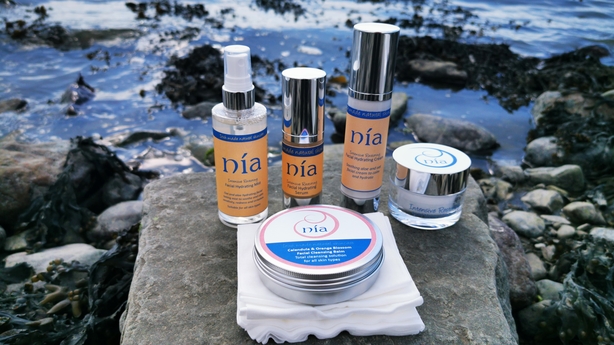 Who? Celia O'Grady, owner of Nía Natural Beauty
What? Nia skincare is a range of natural skincare and beauty products.
What have you done to prepare for Brexit? I haven't put a massive amount of thought into it. I do import some tins from China and I also have sent some products to America so I would be aware of the documentation that goes with duty in general so I guess it doesn't scare me too much. I've had a look at the products and raw materials coming in through UK to see if we can source elsewhere, for the things we couldn't we have just increased lead times to allow for things stuck in customs.
---
Who? Sadhbh Smith, owner of Memory Lane Frames
What? Personalised gift frames for all occasions.
What have you done to prepare for Brexit? I never really had a huge UK customer base so it's not going to affect me hugely. In terms of my products I was sourcing some of my wooden craft material from overseas but when I was aware of the Brexit situation, and the lead up to a busy time for me, I had to look away from my supply channels from the UK. It wasn't really cost effective for me and the time frame meant I had to wait for my materials so it's opened up a window for me to source more materials and products from Ireland than before. It has put me in a good position because I want to get to the point where I can say I'm guaranteed Irish in what I produce.