We've all gotten used to browsing and researching our cars online in recent years but due to the restrictions this year saw an even bigger shift from the forecourt to online.
As part of our Boost My Business initiative, Fiona Alston spoke to two car dealerships who successfully moved their car sales pitch online in order to deliver fully contactless car sales.
Joe Mallon Motors has been in business for 35 years, and luckily due to their foresight, the family run company are coming out of 2020 in great shape.
Mallon's sell both Renault and Dacia brands for their two dealerships in Naas and Portlaoise.
As with most industries, car dealerships where closed with the March lockdown leaving empty forecourts across the country but for the Mallon family this only helped to present the next phase of their 2020 plan - to facilitate care sales online.
"We commissioned a new website last September, because we could see the trend in the number of inquiries we were starting to gather online and the level of information customers were looking for," explains Philip Mallon, Director, Joe Mallon Motors.
"Not only in terms of just the normal photographs you put up but also video content and interior content - a lot more information was being needed," he explained.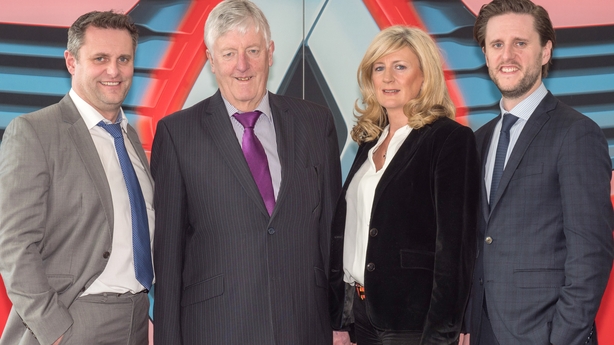 "The website was going to take six months for it to go live, and would you believe it, it went live the week of the lockdown in March," he continues. "We were supposed to be testing for the two or three weeks before we officially changed everything over, but we had to fast track that."
"It was a godsend really, when everyone else was trying to adapt what they already had to selling online, we had the full capabilities of doing it which was great," he adds.
They were able to secure sales during the lockdown period as there was a greater need for front line workers to have a means to get to work and also it gave those whosee car was beyond economical repair a chance to shop for something new. They sold 27 cars in the period the country was closed.
"Obviously it is a lot less than what we traditionally do at that time of year, but at the same time, it was better than nothing," he says.
"Customers can make an inquiry on the car on the website, we make contact with them, we do a video call with our car and walk them around it and they'd show us around their trade in," explains Mallon.
"They fill all their details out for finance on our website, we go back to them with approval and we can deliver the car to them."
"It really is that digital dealership with a contactless sale we were kind of preparing for in the future but instead we were doing this in March 2020," he added.
To cap off the success of surviving such a challenging period for the company, they are also proud winners of 'Renault Dealer of the Year.
"Every one of the team contributed to winning that award," says Mallon. "It's been a tough year for lots of people and we're no different - it was a really nice for award to have won, especially in a year that's been so difficult."
Keary's Motor Group represents the BMW, Mini, Hyundai, Nissan and Renault franchises in Cork, Mallow and Midleton, as well as CarStore Cork and Dublin. They were also forced to close their showrooms during the initial lockdown but kept their service departments open for essential service.
"We service the garda cars and An Post vehicles so we were servicing those cars during the lockdown. We had some essential workers who might have had older cars from different garages, and their cars might have broken down so if someone like that contacted us, we'd help them out," says Brendan Keary, Director, Keary's Motor Group.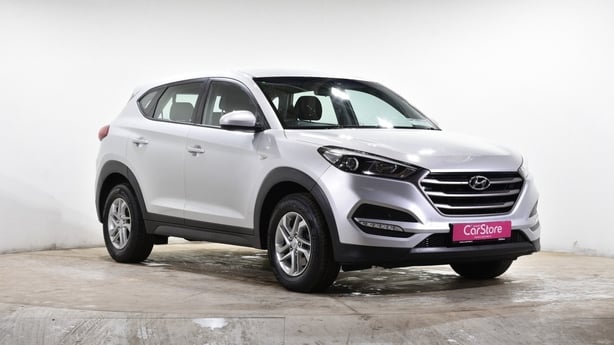 During the down time they worked on their online proposition - Deal & Deliver - which is much the same as the Mallon contactless offering. Keary's will deliver any car purchased to anywhere in Ireland within 72 hours.
"People were asking us, if they don't get to test drive what they could do if there was a problem with the car? We decided if customers don't love it within one week, we'll collect it," says Keary. "We'll give them back their money, no questions asked, within one week if they are not happy with the car."
"It's been a huge success, we've delivered over 1,000 cars now and we actually have ordered four branded delivery trucks coming in December," he says. "It's been a huge change as we are delivering cars to Galway, Limerick, Killarney and every corner of the country at the moment."
"We are at 80% of our usual number which is great considering everything that is going on," he adds.