The charity sector has been severely impacted this year with the cancellation of so many public and corporate events this year. Charities are having to innovate more than ever to get their much needed funds.
As part of our Boost My Business initiative, Fiona Alston spoke to Conor Leen, CEO of charity Stampify, which is constantly adapting to feed children in developing countries.
Stampify began life as a loyalty card in paper form, born from an idea Leen had about giving the customer reward of giving their free coffee or meal to charity.
He'd pondered the venture several times as a student, but after graduating he gathered a few friends together to make the idea become a reality.
"As a group, we worked on the idea for a year and essentially launched a paper loyalty card in October of 2018," he explains.  
"We just launched that in five local businesses around Dublin just to test if it would work," he continues.
"The concept was fairly simple at the time - it just worked the exact same as any paper loyalty card in a business with the key difference being that when you complete the loyalty card, instead of getting a free coffee or a free meal, the business makes a donation to charity."
The launch was successful. "People liked it and were using it, so we just focused on scaling it. That's what we spent most of 2019 doing, just growing the number of businesses we partner which grew to over 100 businesses," he adds.
There are now eight of them working in the business and they are all voluntary positions – most have full time jobs including Leen who works in sales in Google. This summer Stampify was given registered charity status.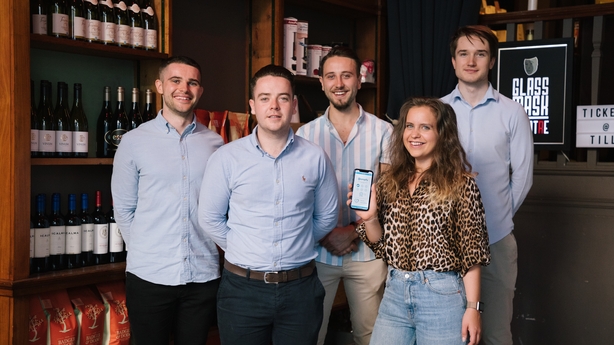 The funding raised goes to their partner charity Mary's Meals, an international aid charity who provide meals for children in their place of education. They work across 19 developing countries around the world.
The project not only feeds hungry children but it encourages them to go to school and get an education.
The Stampify team have worked together to produce an app which they launched just as Ireland was beginning to close down due to Covid.
"We decided to move from a paper loyalty cards to an app because the paper loyalty card was quite hard to scale, it was very manual and we didn't have any data as to who was using the card and how often they were using it," he explains. "We could only really glean that sort of information by talking to our partner businesses."
"We launched in March of this year, which I'm sure you can imagine was not a great time to launch an app," he continues. "We've just been trying to get our partners set up on the app."
As Stampify is mainly used in hospitality businesses like coffee shops and restaurants, some of the businesses using it have not reopened since March, and others have had a reduction in footfall.
The app offers more freedom for users as they can collect stamps from across all their different business partners. Businesses are charged 25 cent per stamp collected (the customer scans a QR code at the till when making a purchase).
Wth the lower running costs now involved with the app, one stamp can pay for two children's meals.
"On the app the user has to complete a card and for every card they complete 14 meals are donated to children in developing countries" says Leen. "With the paper card we used to donate one meal with every stamp collected so the app has a greater impact."
The cost to a business of a completed card is €1.75 – cheaper than giving away free coffee.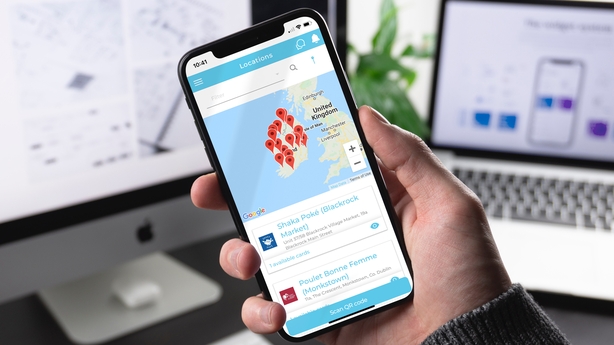 Covid has had its impact on Stampify, some of their ideas for this year have been held back, but they are still innovating to help different businesses to support their charity.
"With the loyalty card, it usually works best for coffee shops and restaurants, but we are open to working with any businesses," he explains.
"We have worked with some different businesses in the past and made different programmes for example, we run a buy one feed one programme for a lot of online retailers – they make a promise to their customers every time they buy a product they'll donate one meal," he continues.
"That's something we have up and running successfully and then we have companies who commit to donating a fixed number of meals every month."
"There are custom packages we can make so if there's any other business our loyalty app might not work in but they would like to work with us in another way we are always open to that," he adds.
For customers, the app is free to download from all app stores and free to use.
Stampify plan to explore opportunities to work with some Irish based charities in the near future.