As Level 5 is upon in today's Boost My Business Fiona Alston spoke to two regional businesses who are getting ready to tackle the next step in their journey through business in 2020.
Connolly Brothers' gift shop in the Main Street in Cavan has stood the test of time. For just shy of 100 years the store has been selling gifts, homeware, souvenirs, toys, religious goods and they also have a picture framing service too.
Owned by wife and husband team Fiona and Paul Connolly they have experienced quite a few changes during the course of this year in order for the business to survive.
"It has evolved, like every other business," says Fiona Connolly. "This is really challenging because we're not IT people. During the first lockdown in March, we did a couple of webinars and seminars and we zoomed ourselves out of it!"
"During those mentoring talks they said, if you don't go online, folks, your business will not stand and that kind of frightened us," she adds.
They heeded the advice and began the task of setting up an online store with Shopify.
"We just shook our heads going jeez, we'll never be able to master this," she says "but Paul took it upon himself at at the table over a weekend and said, yes we'll just go for it - ever since that we've just been adding and adding to it."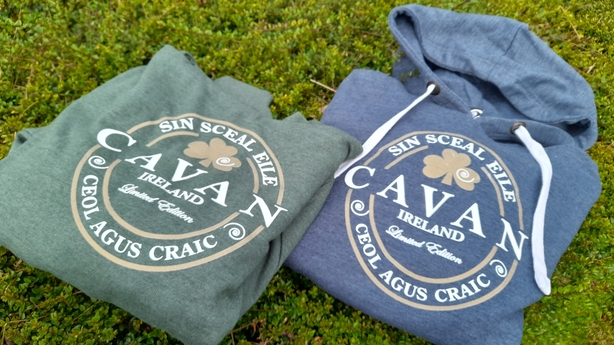 "We can only thank our mentors from Aura over at Carrickmacross, they mentored us and said we were doing right and what we could do through the Local Enterprise Office."
Of course, the Connolly's have been in Level 4 restrictions for the best part of a week so are prepared for the hard work ahead of them to keep their business tipping away during the new Level 5 restrictions for the whole of the country.
"It's a hard slog, we've never worked as hard behind the scenes as we're working now just to try and survive," she says. "We don't want to be left to the wave of the tsunami that would probably come next year with these closures."
"If you're passionate about your business, if you wanted to survive, this is what you have to do," she explains.  "We don't like it, we don't like that we've been forced into something we're not comfortable in - we've only taken on Facebook in the last while to try and boost the business and we are on Instagram, which we're still trying to master."
"But you really do have to gather yourself and use all of your resources possible to push it forward," she says.
Someone else who is moving to a click and collect website is Mark Williams. He owns Williams' Butchers on the Main Street in Abbeyleix in Co Laois.
During the first lockdown in March, they closed the shop and served customers over a half door to the street. For those who did not want to have any contact the team would just drop the goods into the boot of customers' cars parked outside.
This time around, instead of just relying on phone orders they are going up market and introducing a new click and collect website shortly.
"I am waiting with bated breath for my website," says Williams, "we got the enterprise grant. The last time probably 90% of orders came in over the phone, my wife manned the phones and took payments over the phone."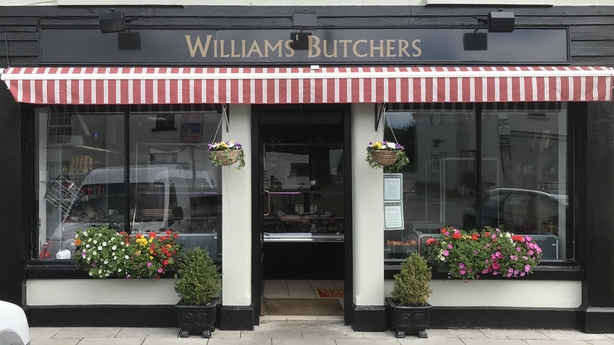 This time of year, Williams would be getting things in order for the busy Christmas period but with so much uncertainty he's not quite sure how it will go.
"It's going to be daunting coming up to Christmas - we're going to have to completely change our idea as to catering for our customers," he says. "It's a whole new thinking game."
"People are asking already, I've had four or five calls already this morning," he says. "We normally always start on 1st November to take in our Christmas orders – being a small butchers in a country town means you can't afford to carry too much stock."
Being a small butchers in a country town also means that you are the heart of the community, a job that Williams takes pride in. He wants his customers to enjoy their shopping experience and is urging everyone to stay positive despite the new restrictions.
"We try to make everyone's visit our shop as pleasant as possible, "says Williams. "Crack a joke, always smile - be pleasant to people and keep people happy because I think we all needed to lift now, everybody needs a lift.
"There's a bright future out there," he explains, "We welcomed my first grandson only last week - life goes on and we have got to live. We've got to catch life and move on."