Making the best of a bad situation is something we are hearing regularly on Boost My Business. 2020 has been the year of the sidestep or the swerve into pastures new.
In today's spotlight feature Fiona Alston caught up with a 25-year-old who was about to embark on his dream job until Covid threw a spanner in the works.
Paul McGuinness had quite different plans for his career this year. After studying a masters in strategy in DCU his next step was a consulting graduate programme with EY, due to start in September.
However, with the year that's in it his start date was pushed back to next April.
Not wanting 2020 to go as unproductive on his career ladder he decided to jump into the lively waters of entrepreneurship.
The Monaghan native chose to start up a social enterprise clothing company from his base in Dublin selling t-shirts made entirely from organic cotton and sweatshirts made from a mix of the organic cotton and recycled polyester.  
The brand is called Fódla and for every five items sold he gives a t-shirt to the Inner City Helping Homeless and 5% of every sale Fódla makes also goes to the charity.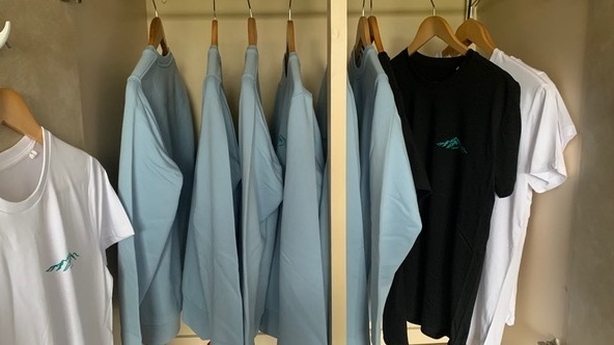 His inspiration came from listening to podcasts with the founders of companies like Patagonia and TOMS.
"The thing that drew me towards those companies was that they have a purpose - it's not all profits, they have meaning above and beyond margins," he says. "I thought if I end up doing this, I wanted the brand to stand for more than five letters and a fada in the name."
"I said if I wasn't able to partner up with a charity, that I wouldn't really want to pursue it any further," he explains. "There's plenty of brands out there with clothing that's sustainable/eco-friendly - I wanted to stand for more."
The name Fódla comes from Irish Folklore.
"I stumbled upon Fódla and her story. She's one of three Irish goddesses," he says. The story goes that she stood on the Slieve Felim Mountains in Limerick and asked for the island to be named after her. Clearly her sister Ériu won that battle, but it was her courage and willingness to stand up to challenges that drew Mc Guinness to naming his brand after her.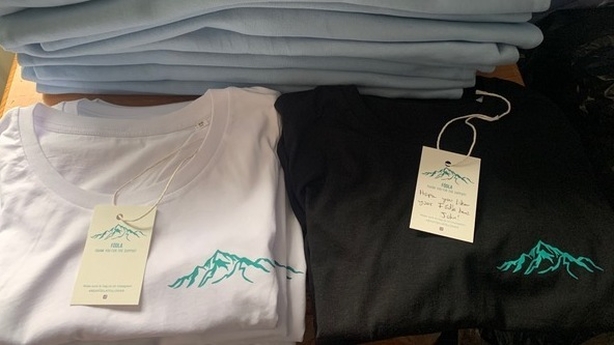 Aside from the mountains in the logo representing Fódla's pedestal they are also there to represent the great outdoors. McGuinness is keen to market his brand towards hikers and those who appreciate getting outdoors. The names of the different garments are all different areas around the mountains.
"We're doing frequent blog posts, on the website, of the best hiking trails to do in Ireland," he says. "Something we're looking at is introducing a windbreaker and a gilet maybe for Christmas."
The company launched last week after holding a pre-order, the week previous, to bring awareness to the brand.
"As part of the pre-order, we linked up with another small Irish business that champions sustainability, Soap By Cleo," he says. "They are handmade, eco-friendly soaps and the first 40 pre-orders received a free soap."
"It was kind of nice to link up to help another small business who needs the help in these times," he adds.