Boost My Business throws a spotlight on a Dublin based company whose antimicrobial and antiviral technology is helping reduce the risk of the Covid virus spreading from touch screen contact.
Kastus was founded in 2014 by current CEO, John Brown, who commercialised the tech from university research. The product is a solution which is sprayed on to a glass touch screen and baked in a furnace at a high temperature to bind it to the surface of the glass and active the antimicrobial and antiviral properties.
"It becomes antimicrobial and antiviral for the life of the screen - as soon as any bacteria or viruses hit the treated screen it starts getting broken down and killed straightaway," explains Darragh O'Connor, global marketing VP of Kastus.
"Pre-Covid, I would say our technology was more for new screens and new technologies. I think people thought it was a nice thing to have, but it wasn't essential - we were getting there with the business, but it hadn't fully exploded," he says.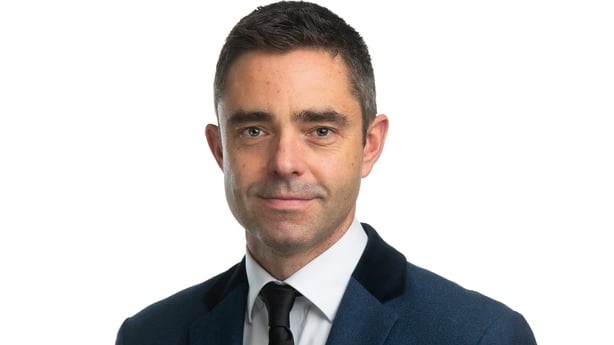 Now it has fully exploded, Covid has seen the demand for the Kastus technology go through the roof.
"We've had some of the biggest companies from all over the world contacting us," he continues. "From consumer electronics, to quick serve restaurants - any type of brand you can imagine, that relies on touchscreens, whether it's for shared devices or personal devices, they were getting in touch with us."
Earlier this year Kastus launched a partnership with US company Zagg Brands, who are one of the biggest US manufacturers of screen protectors for mobile devices. Kastus became the intel inside their screen protectors giving them antimicrobial antiviral protection.
This project prompted Kastus to think about screen protectors on a larger scale.
"We thought to ourselves, well, if it works for mobile screens, how about some of those larger formats for commercial screens," explains O'Connor. "Because one of the things which was difficult for us was, in order to go from the beginning, the production cycle was quite long – it could sometimes take months to get to market."
"We found a way to integrate our technology into screen protectors, anything from a mobile screen up to big 34 inch screens used in the likes of the big quick serve restaurant or a travel ticket kiosks, anything like that," he says. "It's super thin glass, and it can be retrofitted onto an existing screen."
"For us that was huge, because straightaway, we had a solution, which could be offered pretty much within weeks to businesses. But also, for businesses, they didn't have to wait for the next generation touchscreens to get the benefits of Kastus," he adds.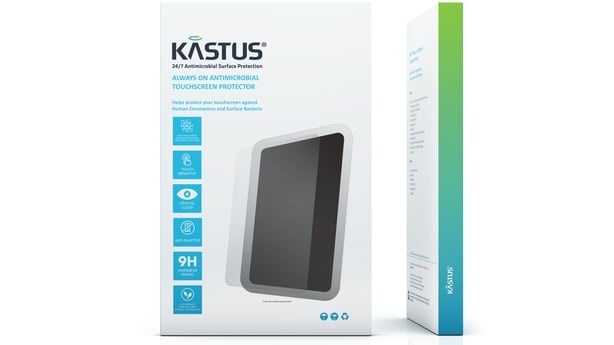 The new addition of the screen protectors has meant that Kastus could help businesses reopen safely and give confidence to their customers when using their touchscreen facilities as recent studies suggest the current Covid-19 virus can remain infectious on smooth surfaces for up to 28 days.
Kastus also have a ceramics coating, in their product range, which works on the same principle as the glass protection.
"It can be applied to any type of ceramics you can imagine in kitchens, bathrooms, hotels and so on. Once a coating is applied to those tiles, it's baked in – it's the same process," explains O' Connor.
"We are exploring expanding our technology applications for metals and 3D printing, so that's probably going to be our next wave of innovation," he added.