This Wednesday, 14th October, is National Women's Enterprise Day. A day of celebrating, inspiring and informing female entrepreneurs run by the Local Enterprise Office.
Throughout the day there are online events which involve networking, panel talks, big interviews, and workshops all aimed at being resilient, innovative, and stronger together.
LEO's 'leading lights' are the many female entrepreneurs that have developed relationships with and watched their businesses grow with the help of the LEO supports.
As part of our Boost My Business initiative Fiona Alston spoke to three of these 'leading lights' to ask what they have learned from surviving in business this year.
Mary Walsh is Managing Director of Ire Wel Pallets in Wexford. She began the pallet and packing solutions company with her husband James 30 years ago and they have endured many ups and downs since.
"We've always taken every challenge with a view of - new day new challenge," says Walsh, "how is it going to impact us? We'd quickly assess how it would impact us and we would pivot and change, whatever we needed to do, to continue to supply the customer."
"It's another challenge – there's been ash clouds, there's been foot and mouth disease, there's been all sorts over the last three decades," she says. "We just looked at them as road bumps - business is like this, it's never in a straight line and never has been in a straight line."
To Walsh the pandemic is just another road bump for her business, and she has the following advice for anyone in business who feels overwhelmed by the present situation.
"Anyone struggling in business, I would ask them to stay calm and look deep into what they can do - really focus the energy on what they can do and not that you can't," she advises. "Engage with your peers, engage locally with your TDs, engage with your bank - stay in communication."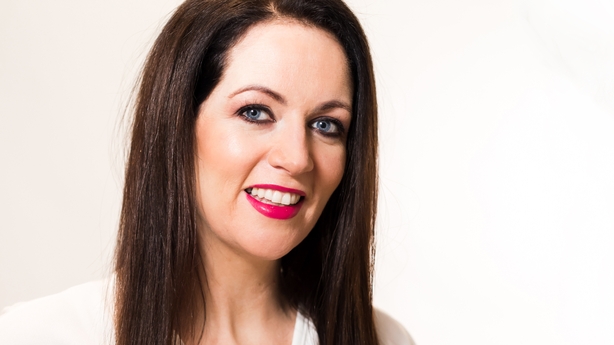 Niamh Ryan of Ella & Jo Cosmetics has had a very busy year, not only does she run a cosmetics company but she also has a hair and beauty salon in Ballina, Co. Mayo and gave birth to her fourth child during the lockdown in March.
She began her cosmetics company with business partner Charlene Flanagan in 2017 and their success is shown in the popularity of their Squeaky Clean Makeup Brush Cleanser and 3 in 1 Hyaluronic Skin Mist products.
During the lockdown period they felt they wanted to give back to the front-line workers so provided them with a special rate on their products.
"We delivered packages of products to all the hospitals, the nurses and the frontline workers in our area and then we also did a big discount for them to get 50% off," says Ryan.
"We took a bit of a dip, from a wholesale point of view, for maybe two months but our cashflow did increase because we were selling directly online," she explains. "We've invested it back into our products - it's all about developing new products, that's where our focus is this year."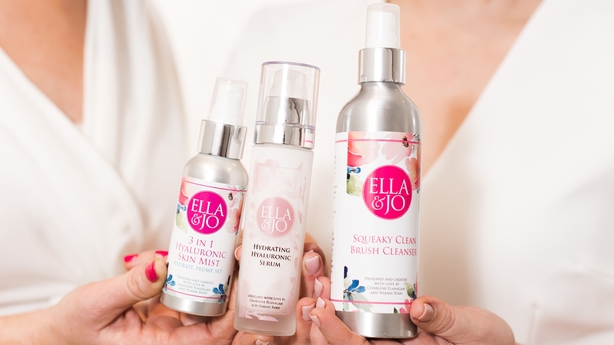 Ryan's advice for people in business this year comes from a talk she recently attended with Áine Kerr.
"Really take time to figure out what energises you, what lifts you up and what gives you life - bring that into your week," she says.
Sharon Devlin has been selling lingerie from her shop in Longford town for 10 years. Cherche La Femme sells all manner of women's undergarments including shapewear, maternity wear and they also specialise in bras for those recovering from breast surgery.
The company have only been bricks and mortar until earlier this year. Devlin has always considered having a website but wasn't sure of the particular benefits for her type of product – bra fitting is not so easy online.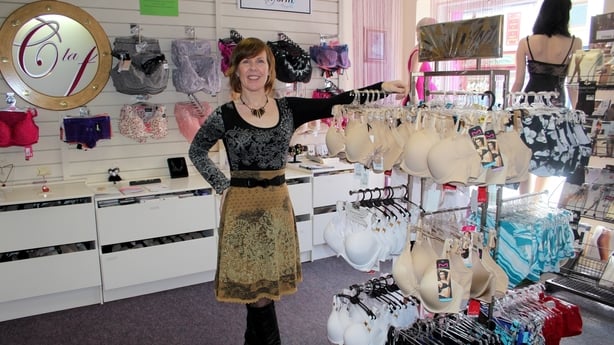 In February she launched her website with the help of her local LEO and to her surprise it has really brought about new business, more than her social media platforms – they've just helped to retain regular customers.
"It's a bit of a strange one where you don't see massive sales," she explains, "but what it has done is we've noticed a massive increase in in footfall coming to our bricks and mortar shop here. It's made it an awful lot easier for people to find our business and to see the products that we're selling."
"A lot of the maternity wear sold very well," she continues. "I'd say the maternity wear sales went up around 55% during lockdown."
Devlin's advice to those struggling in business this year is to get in touch with your local LEO office and avail of the courses they run.
"They've wonderful courses that will maybe give you a different insight or maybe give you a different way to think about your business and be a little bit more creative," she says.
Get up and running online," she advises, "regardless of whether it's an e-commerce site or just an online presence - people need to be able to find your business."