Being able to adapt early to the Covid restrictions has been vital to Cork-based company Polar IceTech.
As part of our Boost My Business initiative, Managing Director Damien McDonnell took Fiona Alston through the company's reactions to the restrictions to date.
The company has been in operation since 2005, and Damien McDonnell joined the company ten years ago as their business development manager and in 2016 took ownership of the company.
"Our key sectors are manufacturing facilities, mainly blue-chip companies. We're fortunate enough, we're spread out across about ten different industry sectors and business has been exceptionally good, over the last number of years in particular," says Damien McDonnell.
Polar IceTech specialise in dry ice cleaning and blasting specialists. They use sustainably sourced reclaimed and recycled Co2, supplied by Polar Ice, to clean and decontaminate any moisture sensitive or abrasive sensitive production equipment.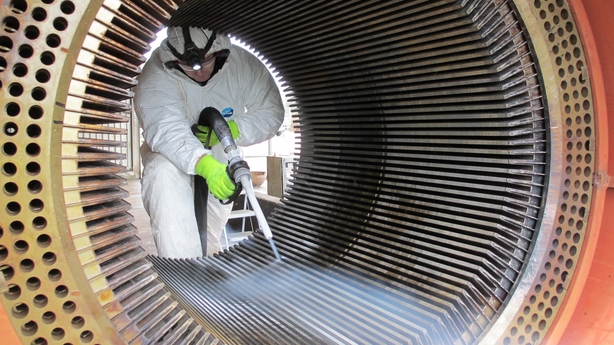 Their tech is also used in historical restoration and the deburring of plastic, titanium or metal components – this is the removal of any 'sprigs or burrs' of residual material after the manufacturing process.
The company has been adapting to lean processes over the last four years and it has seen some significant results. Having had this experience lately could have been the catalyst to their early adaption to Covid this year.
"We've shifted a lot, we have improved our own efficiencies and performance," explains McDonnell.
"Our customers are still benefiting from the results, it's just how we do it is a lot different - it's all about reducing downtime, improving productivity, improving the reliability and the performance of the process and production equipment."
"We've also been on our own internal lean journey from our sales department right through to our finance department and our operations," he continues.
"Up to the end of February this year, things were very rosy for us, we had significant increases year on year. January was a bumper month for us and we had high hopes for hitting our target this year."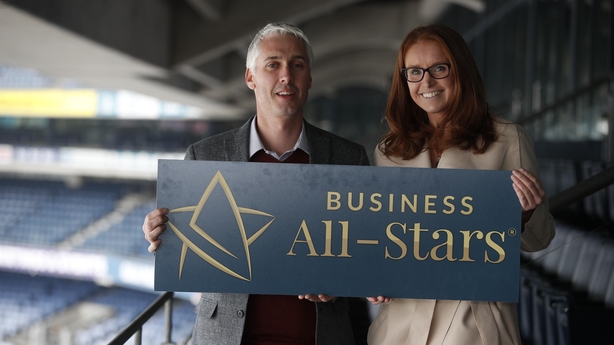 As with many businesses, they had to adapt their regular processes during the initial lockdown to ensure their customers could continue to keep their manufacturing plants working during that time.
"We just planned a contactless service. We were doing virtual meetings or virtual site visits and surveys," he explains.
"When the team did arrive on sites we knew well, they weren't meeting any customer or any individuals from those companies. All the permits and sign offs were done virtually, and we've continued to do that - it has worked exceptionally well."
With many precautions and protocols in place, the business has found themselves back up to around 85% of the business they had pre-Covid but are again starting to face another reduction in numbers with the more recent Level 3 restrictions.
They have already had a number of jobs rescheduled as companies are beginning to become apprehensive again.
But continuously reviewing the protocols has become second nature to Polar IceTech, it's part and parcel of what they do as a company.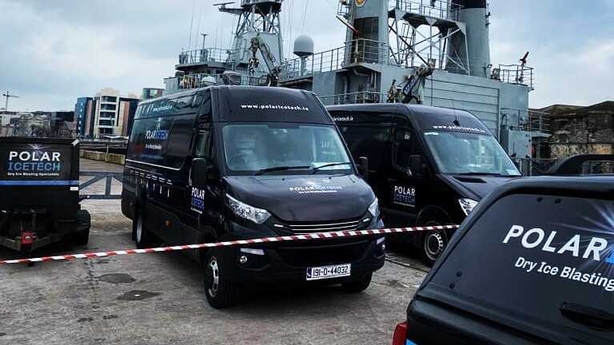 "I think being able to adapt and being able to respond quickly to this situation is absolutely key and paramount to the safety and success of business continuity, and to the success of actually getting out of this situation," says McDonnell
"As a team, we're very strong in this space," he continues, "and we're very comfortable in this space. I suppose we've been cleaning and decontaminating a lot of very serious contaminants in some very serious dangerous and challenging environments for 15 years, you know, so this for us, from a risk perspective, has been probably a lot easier than a lot of other companies."
"There's no doubt in my mind now that we will definitely come out of this pandemic as a company - that's very clear to us. Thankfully, I'm confident in saying that now but I probably wasn't always in early March," he adds.