Blanco Niño have been making corn tortillas in Clonmel in Co Tipperary for the past five years. They sell to the hospitality sector in 16 European markets.
Clonmel might be the last place you'd expect to find the makings of a Mexican meal, using ancient Mayan methods, but that is exactly what founder Phil Martin envisioned when he arrived back to Ireland from his Central America travels.
As part of the Boost My Business initiative, Fiona Alston caught up with Phil Martin to see what his reaction was to the global pandemic grinding their Mexican volcano stones (used to grind the corn) to a near halt.
"Basically anyone who's trying to do something special with Mexican food and wants a really good quality corn tortilla tends to knock on our door at some point," he says.
"It's pretty gas you when think of it, it's a bunch of lads living in Ireland, based in Clonmel - is not known for its large Latino population but we produce the best corn tortillas in Europe I think," explains Martin.
"In January of this year, our sales were maybe three times over last year, and then in February, they were just double, which is still pretty crazy, relatively speaking. In March they were half of last year and then we went 95% down," he states.
"In February sales started to peter out in Europe, in places like Italy, Germany, France and Spain - there was almost nothing in April and May," he continues. "Things started to reopen in June and now the pace of rebound is actually quite significant, thankfully, across Europe. Still feels a bit slow in Ireland, relatively speaking, but it's getting there."
With the sales slowing it was time to speed up the introduction of the intended Corn Tortilla Chips to the Irish retail market.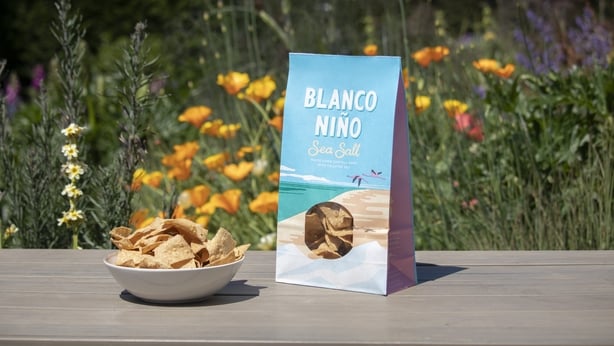 "We had intended to launch in retail, that that was our plan. But we just had to accelerate it and then be just a lot more cautious about how we went about it."
"We just launched in Dunnes a couple of weeks ago, we are in ten of their stores at the moment. We are in some independent retailers as well and so far the reaction and sales have been amazing."
The plan is to release three flavours and sea salted is their first for market.
Martin is passionate about the roots of his produce and each flavour will be sourced from Mexico. The sea salt is from the Mayan salt-flats in the Yucatan state.
Blanco Niño's mission is not only to bring the traditional Mayan methods to Ireland but to help preserve the culture in Mexico.
Instead of deciding on a donation per pack type model, Martin wanted to give back more directly to the producers.
"We just decided that now we'd be far more effective in just finding a producer, or a grower that's doing really special and support them in the way of getting them set up, certified and able to sell to ourselves, and then pay them a little bit more to encourage them to continue to do what they're doing right," he explains.
"There's a really amazing charity, not-for-profit that we work with. All of the profit from the salt goes towards the maintenance and preservation of Mayan traditions and Mayan language - basically the passing down of all the cultural knowledge from this generation to the next generation," he continues.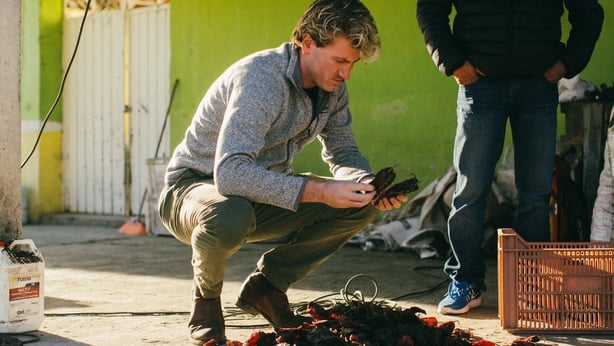 "We're not really changing the world or anything here but if we're going to buy salt, and we're going to pay a little bit over the odds to do that, and support the tradition, these are good guys to be doing it with," he says.
"We'll do that with the next flavours, the chilli and lime flavour we're releasing next and similarly with the blue corn and amaranto flavour," he adds.