As lockdown in Kildare continues Fiona Alston speaks to another local business have had to return to basics in order to keep things ticking over.
As part of our Boost My Business initiative, Naas-based Irish Biltong is in the spotlight.
Irish Biltong is run by Noreen Doyle and her husband John. The pair also run a wholesale meat company supplying hotels and restaurants to the greater Leinster area.
They created Irish Biltong after coming across the dried meat product in a Dublin food market.
They are graduates of the Supervalu Food Academy, made an appearance on Dragon's Den and are now a regular in supermarket aisles and shops around the country. They have won various awards for their high protein healthy snack and have ambassadors in the sports and fitness industries.
The company has grown sustainably over the last few years and everything was going very well until the dreaded news we all received in March - lockdown.
"Then Covid hit, and that was a big problem for us because airports and some of our big customers were gone and gyms were closed," explains Noreen Doyle.
"Sport stopped - that was a huge problem for us," she continues. "We have various ambassadors in rugby throughout the four provinces and our connection with them would earn us a huge spike in sales around rugby matches. That was a big hit for us to take for those few months."
"We concentrated on driving our online sales because you've got to find new ways to reinvent yourself. We push out promotion codes and our online business is busy," she says.
"I think at the minute everything's about just keeping things ticking over and trying to find a new position for yourself in the market. Our ongoing loyal customers have remained very good to us and we are ticking over but it's a day to day battle at the minute," Doyle explains.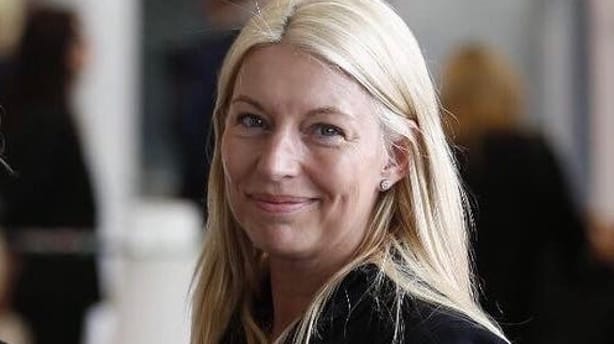 Now the county of Kildare finds itself alone in lockdown, just as the country was reawakened from the shutdown slumber - the blow of the latest Government decision has been felt countywide.
We were asked to support local in the initial lockdown and now Kildare businesses are beginning to see the same empathy heading their way.
"There is definitely a solidarity – people want to support Irish, they want to support small businesses, and they'll do whatever they can to support you," says Doyle.
"We've had some stores ringing up which have never stocked us before, and saying they've had one or two customers in looking for our product, and asking if they can stock us," she says.
"There's always positives that can come out of these things, whether, from a revenue point of view, it's enough or not to keep us going long term nobody knows," she adds.
The logistics of running the company has been very challenging for the couple, and the current lockdown is proving to be a toll on everyone's energy.
"We had two or three regular part-timers coming in packing with us but we can't do that anymore. We're trying to minimalise the amount of employees in the premises at a time," says Doyle.
"We have four children, and because we're self-employed, neither of us can't afford to get sick - if we get sick, the business closes," she states.
"We are back working hands on, 24/7," she says. "I had moved away from that as I was concentrating on marketing and sales but now we're back to how we started to the business, doing the packing ourselves."
"That's just the way it has to be because we have to protect the staff we have, but we also have to protect ourselves and our families. It's just been much longer hours," she adds.