Venturing into entrepreneurship from full time employment is a brave and challenging move. Not only are you waving goodbye to a secure income but where you were responsible for one job in a business, you are now responsible for all the jobs in your own business.
As part of our Boost My Business initiative Fiona Alston spoke to two women, in their first year of business, about how the challenges of the last few months has transformed them into fearless business women.
Sharon Huggard is a personal stylist and coach based in Co Cork. After a decade of experience styling women in a women's boutique in Bandon, when the store closed she seized the opportunity and set up her own styling service The Style Coach in September last year.
With her experience as a life coach Huggard has married life coaching with personal styling to give a unique service. It is something she finds fundamental to helping women look and feel the best they can about themselves.
"I thought it would be a very dynamic combination," she says, "because with most of the women I was dealing with, I felt like I was just putting a plaster on a broken leg - I was able to help them, dress themselves for that specific occasion but they still went off not knowing how to do it themselves, or lacking confidence – that's where the idea came from to merge the two."
Business was going great and Huggard built a relationship with Brown Thomas in Cork city, so she was able to avail of their facilities for her personal styling services. She was also helping people improve the gaps in their wardrobe with a less clothes, more outfits approach.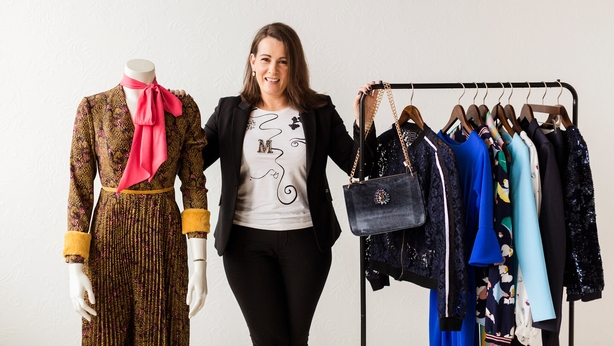 With her diary full of clients and events, Huggard's business was becoming very successful until things took a complete nosedive in March of this year.
"I had so many new collaborations, was doing pop-ups and workshops, I had so many fabulous exciting things in the diary, and literally everything cleared instantaneously - on that 14th of March, that Thursday when the schools closed. my diary just emptied," she says.
"Besides being worried about my family and my kids I grieved my business. I literally went into some sort of kind of mourning, I think," she continues.
"I was in my tracksuit pants and my pjs and just did the comfort eating and all the rest of it – I was feeling sorry for myself, I was just getting the business up and running and how could this be so cruel?"
The lockdown woes lasted a week until Huggard was back in action, fighting to save her business and signing up to 'Lead your business through Covid-19' course thought her Local Enterprise Office.
"That was in the second week - I was up dressed and at my computer for five days in a row. It was the best thing that happened to me," says Huggard.
"I just reskilled, upskilled, did all the LEO courses I could. I got my website up and running and launched it with my Trading Online Voucher," she added.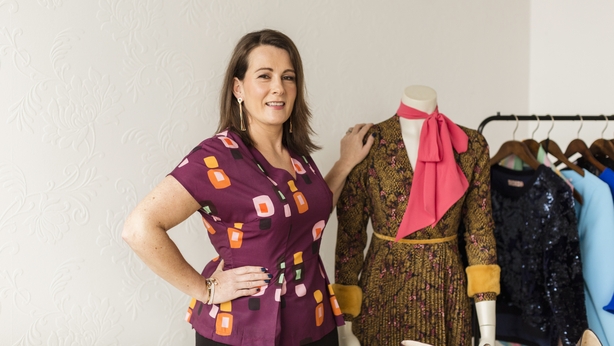 "Another thing that happened - I became fearless," she adds. "I just decided to dream big, remove my limitations and just go for it."
Huggard has created her new 7 Step Signature Style System which launches in September. The course is a 30 day course which includes body shape, personality, your colour chat, self-love, self-care and self-confidence.
The content will be delivered online with the choice of joining a group setting where masterclasses will be delivered weekly to the group or you can opt for to go VIP where you'll get a weekly one to one session.
Meanwhile, in Co Dublin, Lynda Coogan's knowledge of wine was quite accidental, at the age of 19 she dated a sommelier who introduced her to the world of wine. "He just taught me so much about wine at the time he really did help me to develop an appreciation," says Coogan.
That appreciation has developed over the years to the point of Coogan moving full time into wine tasting and teaching with her first venture Wine Tasting Ireland.
"I set up in 2017 because I want to help people learn about wine in an informal social way through tastings, hen parties and similar events. It was going well, and I left a fulltime job in July last year to give it my all and really focus on making the business work," she explains.
"I always wanted to do something online - to have something where anyone around the world could learn about wine, that I would just have an evergreen course, to teach them in a kind of really fun and easy way to learn about wine," she says.
"When I learned about wine, it was kind of intimidating with full on exams, and I just didn't want that."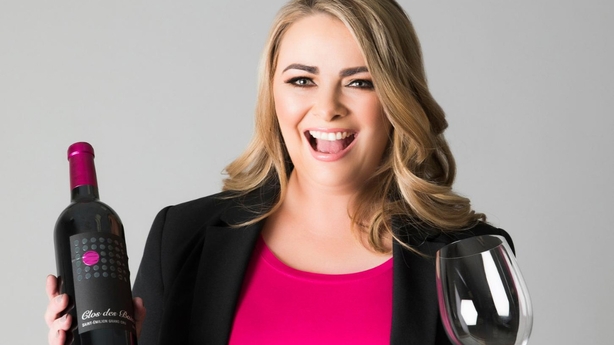 Coogan came up with the name "A Class Of Wine" and registered the domain in January but then parked the idea because she had no time to pursue the idea. Little did she know at the time that her side project would soon become her saving grace when Covid put a stop to her wine tasting events.
"Unfortunately, I had to refund nearly €4,000 back to people who'd signed up to come to events I was due to host during March and July, even the hotel I was hosting events in was gone," says Coogan.
Luckily she came across vBooks – these are similar to eBooks but a more interactive way to get your content across. This is how Coogan now delivers her wine appreciation course as part of her A Class Of Wine offering.
"I worked on creating the content for about six or eight weeks and then I started trying to sell it. I put lots of energy into telling people this is brand new, this is exciting, it's flying so I'm delighted," says Coogan.  
"I want to make a series of courses. This was kind of an introduction to wine appreciation. And now we want to do roadmaps to wine regions, sparkling wines and different topics, and I want to have a community of people on a member site so they can learn about wine and go on a journey with me!.
"I don't want to go down the route of holding professional exams, but it's a stepping stone for people wanting to learn about wine," she adds.