As part of our Boost My Business initiative Fiona Alston caught up with business owner Emma-Jane Leeson to see how the current lockdown is affecting Johnny Magory Business.
"To be honest, this time I am more anxious and only because it's so close to the kids going back to school. I have three kids and I have it in my head that they are possibly not going to be back in September," says Leeson.
Johnny Magory Business is a relatively new venture for the Co. Kildare native. Having worked in corporate HR for ten years her childhood dreams only became a reality last year.
"At bedtime mum read a book to myself and my brother every night then dad would come in and tell us a story about 'Johnny McGory' - we couldn't wait to get outside the next day and have these adventures like Johnny McGory - we always thought he was real," she says.
At eighteen, Leeson had her first child Lilly. This prompted her to revisit her childhood adventures of Johnny McGory and she wrote a few short stories with no intention of doing anything - 12 years later she decided to publish them for family and friends, The Adventures of Johnny Magory grew into a business from there.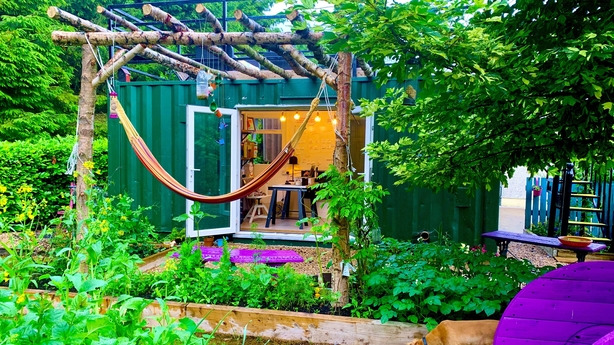 "I left Kerry Group at the end of March last year. Don Conory had agreed to do my next book and I got in touch with my local enterprise office," says Leeson. "It was just all systems go really from April last year. I was still consulting three days a week with O'Brien Fine Foods but in September, Enterprise Ireland accepted us on the New Frontiers Phase Two programme and that allowed me to go full time into the business."
Everything was going well and not only had Leeson published more books but she was delivering heritage and wildlife workshops to children in schools, libraries and at family festivals like Kaleidoscope and Electric Picnic but then Covid ground everything to a halt.
"Kildare LEO were offering the business continuity voucher so that was a huge help, in fairness to them they've been brilliant. I optimised my website – we went properly online and we launched a subscription/membership type service," she explains.
"We quickly set up decks and PowerPoints and went to the libraries and schools and said to them I can do this online," Leeson continues. "I'd delivered training across the world for the Kerry Group so hopefully I could engage the kids as well."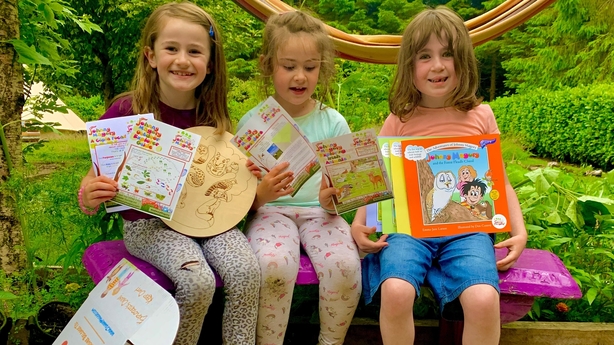 Now she finds herself back in lockdown and a long anticipated holiday to Donegal cancelled. Her three person team, one of whom she has not yet met in person, are all working from home.  
"It's a huge blow again to everybody, I suppose we're lucky as we are online and our fulfilment centre is still operating, thankfully. It's the businesses that are shut again now, that's where the problem is," says Leeson.
"It's going to be increasingly harder for everybody to recover. Everybody's working at reduced capacity anyway - from an employment point of view and the bigger economic point of view it is very worrying," she adds.