Networking is such an important part of business ownership. Like it or loathe it, it's what has kept our little country ticking over in the last few months while we have all been locked away in our houses with no one to talk to, bar our inmates. Networking at the very least has kept us sane, it was our connection to the outside world of business and in some cases a direct line to the decision-makers.
Fiona Alston takes a look at some of the networks that kept Irish businesses informed over the last few months and if you're not a networker, what you'll get out of it. 
"The value in the network is, you're with a bunch of people who are broadly in the same space or the same industry as you. Maybe somebody might have a connection into a government department, or somebody might just have a better source of information than you - by being part of a network, you're likely to have better intel onto what's going on," explains DC Cahalane, CEO of Republic of Work co-working space in Cork City.
Cahalane is heavily involved in his sector's networks as he's on the board of Cork Chamber and it@cork but throughout the last few months he opened up his own ROW network, usually reserved for members of Republic of Work, in order to help entrepreneurs get the conversations they needed to have.
"We just decided that we'd open it up and let anybody, essentially, take advantage of the network - we'd connect them up by email and in most cases they'd hop on a Zoom call for a chat. I know, in some cases that is still happening. A lot of these entrepreneurs, once they get involved with somebody to fix the problem, they tend to stick with them. It's been very successful.
"I think the biggest thing, for an awful lot of small businesses, is they're completely in their head - if they're talking to friends and family about their business, they might say 'ah sure look it's grand, we'll survive' whereas there's something about actually being able to talk to a complete stranger. It's kind of therapeutic, to tell the story about your business from scratch, and get a completely different viewpoint on whatever challenges are facing you and how you should approach it."
---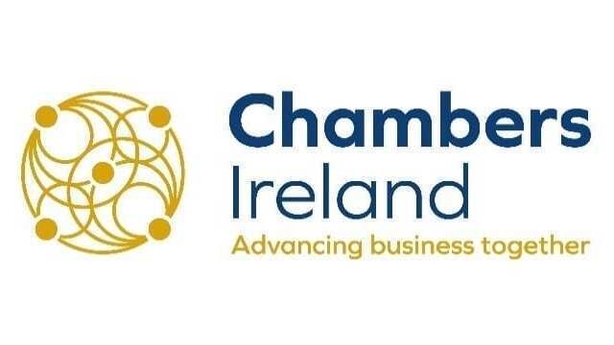 ---
Chambers Ireland 
Chambers Ireland are part of a global Chamber of Commerce whose mission it is to create the right environment for businesses to reach their potential.
"At a national level we are the largest business network in the country, which reaches into every region and pretty much every large town across the country, that's a unique network in itself. At a local level, the Chamber's act as a conduit in terms of business support information, member services, and facilitating business development," says Conor Healy, CEO of Cork Chamber of Commerce.
The Chambers have been an ideal network for businesses of all shapes and sizes to lean on during the lockdown, many of their regular events were moved online and they made sure that their members were not left in the dark.
"The value of the Chamber network has been hugely beneficial at a time when many businesses, particularly smaller businesses, have felt isolated, lost and very concerned in terms of the combination of a public health crisis with potentially very significant challenges to their business.
In Cork Chambers," continues Healy, "we have over 1,000 members in total but 80% of those would be businesses employing under 50 people. We had a campaign of engaging with our members over the last number of months, making phone calls, sending emails and connecting with those members just checking in to ensure they're doing okay, making sure they're aware of the services that we can provide, and as well as being a resource, for that matter, at a very difficult time."
---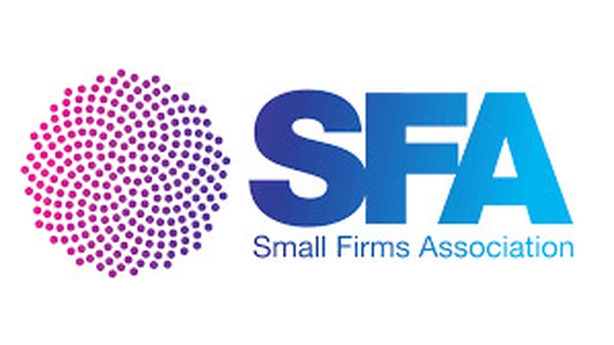 ---
Small Firms Association
Another great resource for small businesses in Ireland is the Small Firms Association, linking its members [companies with under 50 employees] with webinars and online networking opportunities throughout the last few months, the SFA acted fast. Their National Small Business Awards Gala fell the day after the global pandemic was announced. The SFA moved their event very quickly from an RDS get-together to a live stream online, with the winners celebrating in their own home. From there, the SFA took everything online.
"We had webinars around Covid-19 support measures from Government, health and safety advice, how to carry out a risk assessment, but also how to grow your business while it's closed, what you can do with your website, using the downtime effectively, to how to communicate with your with your customers - all these good things," explains Sven Spollen-Behrens, Director of SFA.
"Now is the time for organisations like ours to shine and really help small businesses to navigate through this really difficult period," he added.
---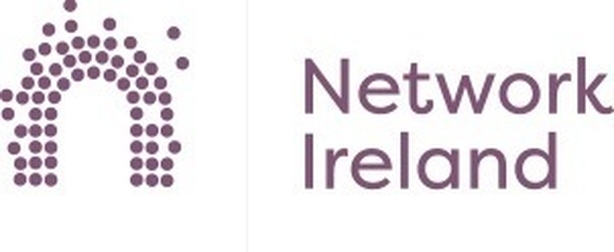 ---
Network Ireland
Shining a light on another useful business network, Ireland's largest business network for women, Network Ireland has been doing some sterling work keeping things together over the last few months. In fact, due to putting the meet ups online, it has increased member numbers as those who couldn't make a mid-week meeting had the time to tune in.
"In times gone by, and hopefully to come, we all have a monthly meet," explains Mary Hennigan, President of Network Ireland's Roscommon Branch. "You can go from one county to another as a member. Some of us on the committee, we make it our business to introduce people to one another and make sure everybody is feeling warm and welcome."
The group of Roscommon businesswomen found it particularly useful during the Covid-19 restrictions and even increased member engagement. "We're a small group," says Hennigan, "and we keep in touch without the coffee mornings, especially in the early stages where people wanted and needed it, we had nearly a daily touch base with everybody."
Ireland is full of business networks, some official, some unofficial, the important thing is that they work for you. Networking takes time but it also doesn't have to take all your time, get network smart. Below are listed a few more for you to check out:
LookWest.ie if you are looking for networking opportunities in the West this is an excellent place to start. Also worth checking out is Atlantic Economic Corridor and their work connecting the co-working hubs from Donegal to Kerry, as DC Cahalane pointed out earlier, co-working communities are a great place for networking opportunities for entrepreneurs. 
ISME is the home of SMEs in Ireland. 'ISME, the Irish SME Association, is the only independent representative association for Small and Medium Enterprises and currently has in excess of 10,500 members nationwide. Uniquely in Ireland, ISME is independent of big business, big banks and government and gives voice to the issues facing SME owner-managers.' There are plenty of networking opportunities at their many events and training courses. 
Local Enterprise Office the first port of call for all small businesses. They have access to all the advice you need and through the many awards, events and courses they run there is ample opportunity for you to network with those in your area and business field.