As Russian forces continue their assault on Ukraine, a battle of a different kind has been playing out away from the conflict zones.
A cyberwar has led to online disruption in both Ukraine and Russia and has sparked fears of wider attacks around the world.
Last week, in the days leading up to the Russian invasion, several Ukrainian websites including those of the country's defence ministry and largest commercial bank, were hit with distributed denial of service (DDoS) attacks which involve flooding websites with requests and traffic causing them to crash.
"Another mass DDoS attack on our state [has] begun," Ukraine's Digital Transformation Minister, Mykhailo Fedorov, wrote at the time.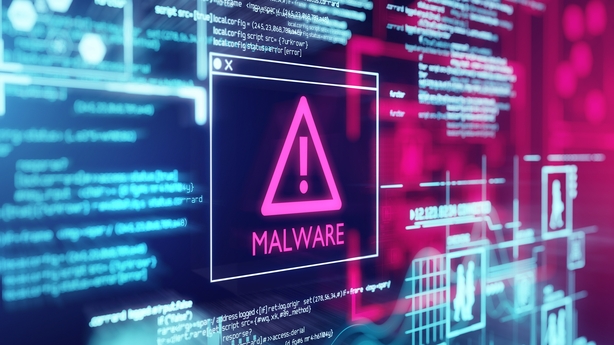 The US and Britain said Russian military hackers were behind the attacks but Moscow denied the allegations.
Also last week, Ukraine was hit by a "wiper" attack which destroys data on affected computers and servers.
The wiping malware was named 'HermeticWiper' and was installed on hundreds of machines in Ukraine.
The EU said last week that its Cyber Rapid Response Team (CRRT) would be activated in support of Ukraine.
"We can see that cyber-measures are an important part of Russia's hybrid toolkit," a CRRT official said.
Moscow has in the past been accused of using 'hybrid warfare' in previous conflicts in Georgia and Crimea. This involves combining cyber-attacks with traditional military assaults.
Ukraine said it would create an "IT army" to fight against any cyberwar waged by Russia and called on hackers for help.
"We are creating an IT army," Ukraine's Vice Prime Minister Mykhailo Fedorov wrote on Saturday.
"There will be tasks for everyone. We continue to fight on the cyber front. The first task is on the channel for cyber specialists".
We are creating an IT army. We need digital talents. All operational tasks will be given here: https://t.co/Ie4ESfxoSn. There will be tasks for everyone. We continue to fight on the cyber front. The first task is on the channel for cyber specialists.

— Mykhailo Fedorov (@FedorovMykhailo) February 26, 2022
The hacker group known as 'Anonymous' said on Thursday that it would be targeting Moscow.
"The Anonymous collective is officially in cyberwar against the Russian government," according to a tweet posted to an account linked to the group.
"Anonymous collective has taken down the website of the Russian propaganda channel RT News," it added.
Russia Today confirmed the attack.
"After the statement by Anonymous, RT's websites became the subject of massive DDoS attacks from some 100 million devices, mostly based in the US," a spokesperson for the channel said.
Over the weekend, 'Anonymous' claimed it had hacked Russian state TV channels, disrupting broadcasts by playing out patriotic, pro-Ukraine images and songs.
Today the websites of some of Russia's state news agencies were attacked, the homepages replaced by anti-war messages.
On Saturday, the official sites of the Kremlin and the Russian Ministry for Defence were among those taken down by distributed denial of service (DDoS) attacks.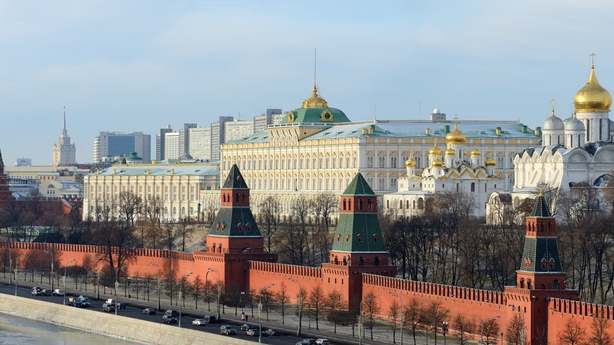 There are growing fears that the cyberwar will spread beyond Russia and Ukraine.
In an address on Thursday, US President Joe Biden warned that any attacks on American websites and systems would be met with retaliation.
"If Russia pursues cyberattacks against our companies, our critical infrastructure, we're prepared to respond," he said, adding that the US had been working with the private sector for months to prepare for online attacks.
The Irish Government has warned of the increased risks of cyber-attacks and has encouraged financial institutions and payment processing firms to boost their online security.
Aside from hacking and cyber-attacks, the spread of disinformation online has also been a major feature of the Ukrainian invasion.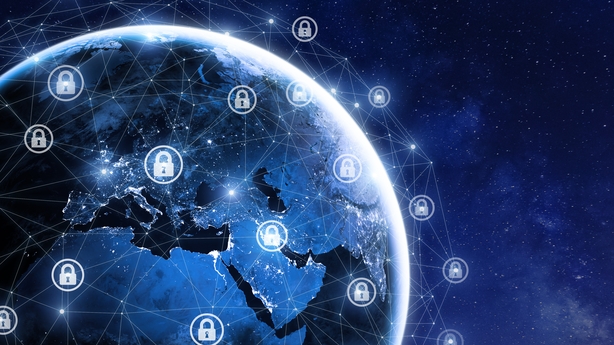 On Friday, Russia partially blocked access to Facebook accusing the social network of "censoring" Russian media.
Meta, Facebook's parent company, said Russia had ordered it to stop the independent fact-checking and labelling of content posted to Facebook by four Russian state-owned media organisations.
"We refused. As a result, they have announced they will be restricting the use of our services," according to Meta's head of global affairs, Nick Clegg.
The war in Ukraine is devastating and our teams at Meta are taking a number of steps in response, detailed here: https://t.co/mqMsZ404ui

— Nick Clegg (@nickclegg) February 27, 2022
Google said it had removed hundreds of YouTube channels and thousands of videos for violating its policies and was continuing to look for and disrupt disinformation campaigns and hacking.
Twitter said users in Russia and Ukraine would no longer see ads in an attempt to avoid distracting from public safety messages.
As Russian rockets rain down on Ukraine and hundreds of thousands are forced to flee their homes in terror, the disruption and confusion caused by cyber-attacks and online disinformation may seem trivial.
But this conflict has made it clear that in the world of modern warfare, there is increasing reliance on the use of online weapons that can reach far beyond the range of a missile.