Donald Trump goes on trial in the US Senate today after he was impeached by the US House of Representatives last month charged with "incitement of insurrection".
Democrats accused him of encouraging his supporters to storm the Capitol Building on 6 January in an attack that left five people dead.
Mr Trump is the first US president to be impeached twice and today he will become the first president to be put on trial in the Senate after leaving office.
Who are the prosecutors in this trial and what will they say?
Nine Democratic members of the House of Representatives have been appointed impeachment managers and they will act as prosecutors in the trial. It will be their job to present the evidence and to try to convince the jurors, in this case 100 US senators, that Donald Trump is guilty and should be convicted.
According to their pre-trial brief, Democrats will argue that Mr Trump was "singularly responsible" for the storming of the Capitol Building. They will accuse him of using inflammatory language like "fight like hell" when he addressed supporters at a rally just before the riot saying it amounted to "creating a powder keg, striking a match, and then seeking personal advantage from the ensuing havoc."
The prosecution will say that Mr Trump pointed his supporters at the Capitol Building like a "loaded cannon".
When the violence was under way, Democrats will claim that the former president delayed his response, initially failing to condemn the riots and tell his supporters to stand down.
They will accuse him of laying the groundwork for the unrest by refusing to concede while repeatedly claiming, without evidence, that there was widespread voter fraud, and that the election was stolen. Democrats will also present evidence of Mr Trump's efforts to pressure officials to overturn the election results.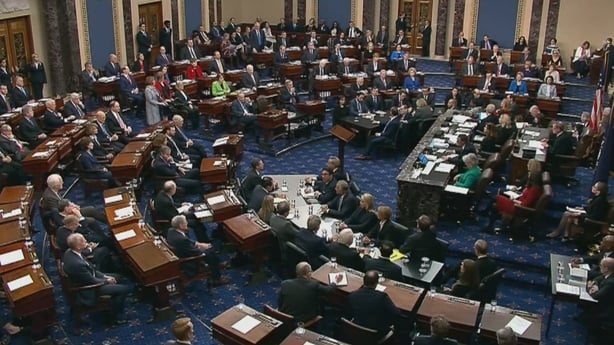 What will Donald Trump's defence be?
Mr Trump's lawyers are likely to argue that the entire process is unconstitutional and should not be taking place. Expect them to highlight the fact that the whole idea of impeachment is about removing a president from office but that this does not apply in this case as the president in question has already left office and is a private citizen.
The constitutional argument will provide cover for Republicans allowing them to vote against conviction without having to address the substance of the charge and delve into the details of whether or not Mr Trump did encourage his supporters to storm the Capitol Building.
In a pre-trial brief filed yesterday, the former president's lawyers described the trial as political theatre. "Instead of acting to heal the nation, or at the very least focusing on prosecuting the lawbreakers who stormed the Capitol, the Speaker of the House and her allies have tried to callously harness the chaos of the moment for their own political gain," according to the 75-page brief.
The defence will argue that Mr Trump's address to his supporters, and his baseless claims of voter fraud, are protected under freedom of speech.
They will also claim that his words did not incite the riot because, while he did tell his followers to "fight like hell", he also encouraged them the protest peacefully. "To characterise this statement alone as 'incitement to insurrection' is to ignore, wholesale, the remainder of Mr Trump's speech that day, including his call for his supporters to 'peacefully' making their voices heard," his lawyers claim.
We can also expect the defence team to refer to FBI documents showing that the storming of the Capitol was planned days in advance which, they will claim, is evidence Mr Trump could not have encouraged the violence.
Will Donald Trump testify?
No, Mr Trump will not be testifying although Democrats wrote to his lawyers last week requesting that he appear. "Whereas a sitting president might raise concerns about distraction from their official duties, that concern is obviously inapplicable here. We therefore anticipate your availability to testify," the letter stated.
In a reply issued later that day, the defence team declined the request dismissing it as a "public relations stunt".
During his first impeachment trial, Mr Trump frequently took to Twitter to refute evidence, reject the claims of witnesses and criticise his opponents. That will not be happening this time, however, as his social media accounts have been suspended.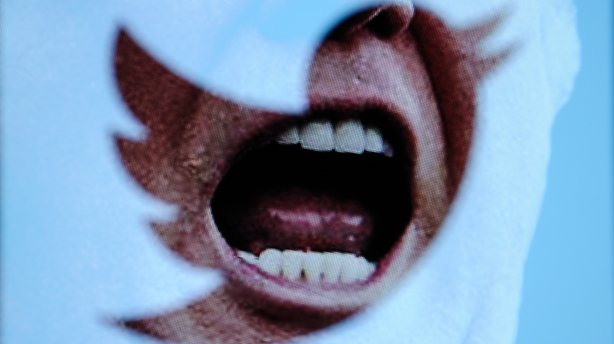 Will there be witnesses?
It looks like witness will not be called, but that could change. The general belief is that those arguing the case, and the people hearing the evidence, are the witnesses. As members of Congress, they were there when the Capitol was stormed. Instead, the impeachment managers are expected to rely on video footage of the riot.
If they do decide to call witnesses, this would be subject to a debate and vote of the Senate.
How long will the trial last?
Donald Trump's first impeachment trial, at the start of last year, ran for three weeks but this proceeding is likely to be shorter and could be concluded in a matter of days. A speedy hearing would be welcomed by both sides.
Most Republicans view it as pointless, believing it should not be happening in the first place and that it is doomed to fail anyway as it will not result in conviction.
Democrats also do not want the trial to drag on for too long as it would distract from President Joe Biden's agenda, delay the confirmation of his nominees and disrupt his plans to pass a massive coronavirus economic stimulus bill.
Later today, proceedings are due to begin with a four-hour debate on the constitutionality of the trial. As only a simple majority is required, Democrats are likely to win that vote and the trial will proceed to the next stage.
Tomorrow, the prosecution and the defence will begin their presentations, with up to 16 hours over two days allocated to each side to make their cases. The trial will be paused on Friday for the Sabbath and will resume on Sunday.
Following presentations from both sides, senators will be given a chance to ask questions. Next will come closing arguments, deliberations and then a vote on whether or not to convict Mr Trump.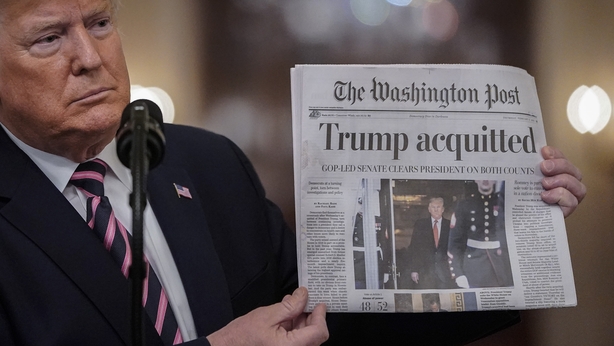 Will Donald Trump be convicted?
Conviction looks highly unlikely. For that to happen, it would require a two-thirds majority of the Senate which means at least 17 Republican senators would have to break ranks and side with Democrats.
While some senior Republicans did initially criticise Mr Trump for his role in inciting the violence, in recent weeks the party appears to be circling the wagons and jumping to the defence of the former president.
10 Republican members of the House of Representatives voted in favour of impeachment and have felt the wrath of their party since.
A recent vote in the Senate to dismiss the trial was backed by 45 out of the 50 Republican senators. It makes the task of getting 17 Republicans to vote for conviction look all but impossible.
If conviction is unlikely, then what is the point?
Democrats say the Senate has an obligation to hear the case and argue that Mr Trump has to be held accountable, even if conviction is unlikely.
The impeachment managers have pushed back against the notion that the trial is unconstitutional, pointing out that in the past, lower-ranking government officials have been put on trial after leaving office. They also insist that there cannot be a "January Exception" to impeachment, which would effectively allow presidents to get away with anything in their final days in office.
If Mr Trump is convicted, a further vote could then be held to block him from ever holding office again. This would rule out a potential run for the White House in 2024. That is a tempting prospect for some Republicans, either those with presidential ambitions themselves, or members who want to remove Mr Trump from the political landscape and break his iron-grip on the party.
That grip however is likely to hold over the coming days and Donald Trump's acquittal appears inevitable even before his trial has begun.