Much of the uncertainty surrounding this year's Leaving Certificate exams is inevitable, given the Government's wish to proceed with the exams, if possible. There are things that can't be decided upon now because no one knows for sure the course that this pandemic and our response to it will take.
We do know that the plan is to hold Leaving Certificate exams starting on 29 July. We don't know, as yet, what shape those exams will take in terms of timetable and structure.
That starting date is three months away - too far away to be able to have any kind of a clear picture right now as to what the public health situation will be like. For example, right now the public health advice is to spend no more than two hours in an indoor space with others. If that advice is still current in three months time it would dictate the duration of exams. 
We did think that Leaving Cert students would be brought back in to their schools for two weeks before the exams. That is "still hoped for", according to a spokesperson for the Minister on Saturday, although the use of the word "still" does seem to give rise to a new element of uncertainty. 
For weeks Joe McHugh has been saying that he hopes to be able to give concrete information as to structure and timetabling by the very start of June. Because the public health picture will be clearer, and there will be enough time left to get things in place.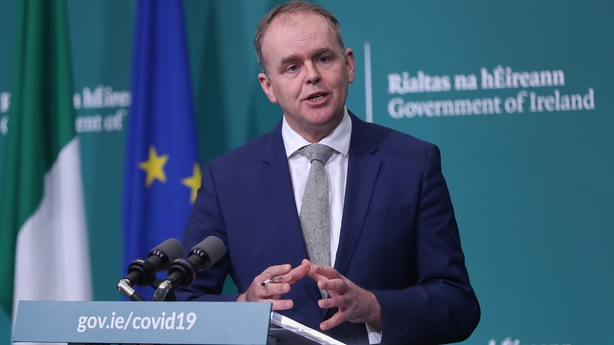 Department of Education officials have been holding regular meetings with student, teacher, parent, school management, and other state body representatives including the State Examinations Commission with a view to developing an agreed and workable structure. 
This newly formed advisory group last met on Friday. They are currently working through plans for Leaving Certificate practical and project work that was originally due to be submitted or evaluated in May. That date was then pushed back to the end of July.
Can those projects and practical work in a whole variety of subjects as well as the LCA course go ahead, and if so how? That is the question that is currently being considered behind the closed doors of the Department's Clocktower building on Dublin's Marlborough St.
Even with this one issue there are many factors at play. Students in practical subjects such as art or construction studies are examined on practical tests in a classroom setting. They all use materials and machines.
Given social distancing constraints how can all of this be organised? Can it be organised?
Joe McHugh has described going ahead with the exams as "plan A". So what's the plan B? At a media briefing on Wednesday the Minister simply said that all contingincies were being looked at – "all" contingencies. When pressed on this he said: "Any minister who gave a guarantee on anything would be living in a fool's paradise". 
He also outlined four factors that would influence any decision on the exams; the public health situation, student wellbeing, education factors, and, political factors. 
The last one is interesting.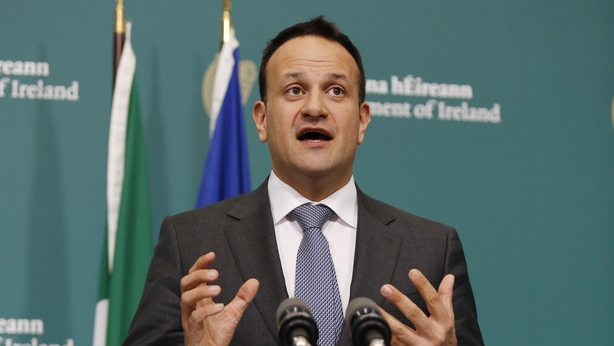 The Taoiseach has been criticised over the weekend by Fianna Fáil, Sinn Féin, and by Solidarity/People Before Profit for failing to mention the Leaving Cert exams in his Friday address on the future 'roadmap'.
Since the Taoiseach's address that last factor mentioned by Joe McHugh has come strongly into play. 
There has been a political shift. Fianna Fáil has now joined Solidarity/People Before Profit and the Social Democrats in calling for cancellation of the exams. Sinn Féin over the course of Saturday also moved towards that position. Labour meanwhile is decrying what it is calling "kneejerk reactions", that don't map out viable alternatives. 
For weeks many students have been clamouring for cancellation. More teachers too are now coming out and calling for cancellation. 
If the exams were to be cancelled however, that is unlikely to end the uncertainty, or the pressures. It would very likely give rise to a new set. 
The central educational question is how to best ensure that the attainment of this year's Leaving Certificate students is measured as fairly as possible. Many acknowledge that complete fairness is impossible - if it ever was - given the situation we are in. But what is the 'least bad' approach?
Many students are calling for predicted grades to be awarded, by students' own teachers. But Ireland has no standardised system of measuring students. What might merit a H1 for one teacher, may only be worth a H2 in the eyes of another.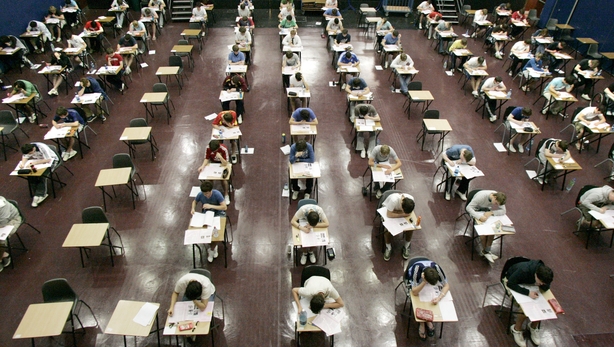 The Leaving Certificate is a high stakes exam because students are competing against each other for college places, so all this is important. 
There is one glimmer of light. It looks like there will be far fewer international students taking up places in Ireland in the forthcoming academic year. That means there could be many more places available to Irish students.
If managed properly this could make things a lot easier for Leaving Certificate students because it would reduce the competition. Points would fall and so precise Leaving Cert results would matter less.  But international students bring big and badly needed money into our third level sector. How would the colleges cope with just as many students but without the big international fees that they so rely on?
Fairness is important for students. But the authorities have another pragmatic reason for wanting to ensure it. In recent years Leaving Certificate students have taken legal cases - and won - when they have felt that they were not treated fairly by the system. 
The Department of Education and the State Examinations Commission will be aware that if they get this wrong they could face a deluge of legal cases.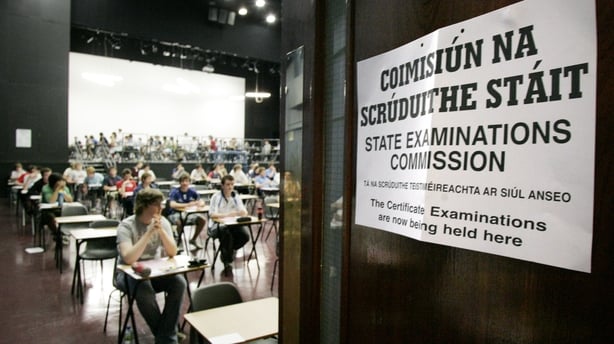 If the exams go ahead, we may not be talking about 'the' Leaving Cert. It may be more a case of 'a' Leaving Cert. The exam could be a very different one. With the orals cancelled it already is. But there are more changes that could be made.
There could be a reduced amount of papers, or even a reduced amount of subjects examined. The exams themselves could be much shorter. The kinds of questions asked could be different, giving for example students more scope and freedom. Papers could give far greater choice as to topics. These last two options could help level the playing field for students who have not managed to cover all their course for example.
It is important to say that these last points are all just supposition, just musing. But these are unprecedented time, and everything is up for grabs.
The class of 2020 may have to live with uncertainty for a little longer, but the political shift that has occurred this weekend will have concentrated minds.