RTÉ's Northern Editor Tommie Gorman poses five questions if power-sharing at Stormont morphs into direct rule from Westminster.
---
Read more:
NI parties unable to rebuild fragile power-sharing process
Taoiseach says Adams has given up on Stormont deal
---
Is Sinn Féin policy hardening?
In a busy news cycle last week, dominated by storms and dodgy banking practice, a development in Derry didn't get much traction south of the porous border. But it was significant and perhaps it told a wider story. The Sinn Féin Mayor of Derry, Maolíosa Mc Hugh, decided he would not meet Prince Charles who was visiting communities hit by recent flooding.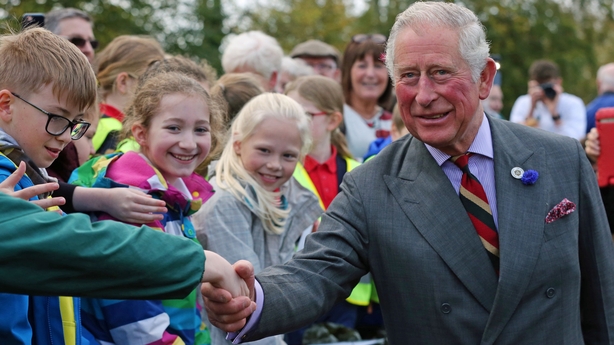 The Mayor cited the links of Prince Charles to the British Army's Parachute Regiment and its involvement in Bloody Sunday. "I believe that meeting him in Derry is premature, given the ongoing and unresolved sensitivities around the legacy of the massacre carried out by that regiment," he said.
Two years before, in May 2015, the since deceased Martin McGuinness shook the hand of Prince Charles outside a Catholic Church in Belfast. He did so in his role of Deputy First Minister in the power-sharing Executive. A native of Derry, he was an active IRA member on the day of the Bloody Sunday killings.
Earlier that week, at a reception in NUI Galway, Prince Charles had a planned and heavily publicised meeting with Sinn Féin President Gerry Adams.
They shook hands again as recent as five months ago and talked at a reception hosted by the British Ambassador to Ireland at his residence on the outskirts of Dublin.
Gerry Adams is a native of west Belfast where 11 civilians were shot dead by the Parachute Regiment over a three-day period in August 1971 during what has become known as the Ballymurphy Massacre.
In a post-McGuinness, pre-Brexit climate, is Sinn Féin policy hardening?
What are the possible consequences for the DUP?
The benign scenario for the DUP if devolved government ends and the British government gradually implements direct rule is the party's 10 Westminster MPs might have even more influence on Northern Ireland's affairs.
Led by the party's deputy leader, Nigel Dodds, and Chief Whip in Westminster Jeffrey Donaldson they are currently propping up Theresa May's minority administration in return for special access and influence at Westminster.
If devolved government is suspended and with Sinn Féin's seven elected Westminster MPs committed to continuing the party's abstentionist policy, the 10 DUP MPs might fancy their chances of increasing their political clout. Direct rule would shift the balance of power within the DUP organisation from a mothballed Stormont to Westminster.
The nightmare scenario for the DUP is Brexit produces very negative consequences for Northern Ireland's economy and as the only one of the five main parties that campaigned to leave the European Union, the DUP would be the obvious target to shoulder the blame.
Another possible danger is, in a direct rule scenario, the Tory party, torn apart by infighting over Brexit, is replaced by a Labour administration under prime minister Jeremy Corbyn.
What are the possible consequences for Sinn Féin?
In the March Assembly elections Sinn Féin benefitted from its policy of targeting the DUP leader, Arlene Foster, and her policies.
Some of her comments - including "You don't feed a crocodile" - angered not just republicans, but nationalists as well and significant numbers of SDLP supporters gave their votes to Sinn Féin.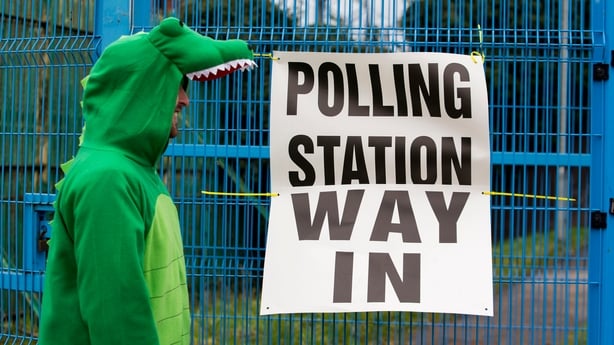 Brexit is another issue that has energised the broad nationalist community in Northern Ireland, who are aware of the DUP's pro-leave policy.
The benign scenario for Sinn Féin would see its support base grow as concerns increase about Brexit, feeding into an equation that would see a majority of Northern Ireland electorate vote to leave the UK in a border poll.
Conversely, the end of power-sharing could have many downsides for Sinn Féin. An abstentionist party in Westminster, out of office in Northern Ireland where it has a mandate, deemed 'untouchable' by both Fine Gael and Fianna Fáil in Dublin, it could find itself reduced to the role of a protest movement.
It does have significant representation at local authority level in Northern Ireland but in a closed Stormont situation, Sinn Féin would lose considerable financial resources, currently used to fuel a machine that is the envy of many of its rivals.
What happens to Gerry, Michelle, Arlene and the others?
Gerry Adams, the Sinn Féin president, turned 69 on 6 October. Having led the party since 1983, his address to the Ard Fheis next month may mark the beginning of his final year in the role. He was deeply affected by the death of Martin McGuinness in March of this year.
They had a crucial role in the development of Sinn Féin, north and south, and there was no comparable bond like theirs in modern Irish politics.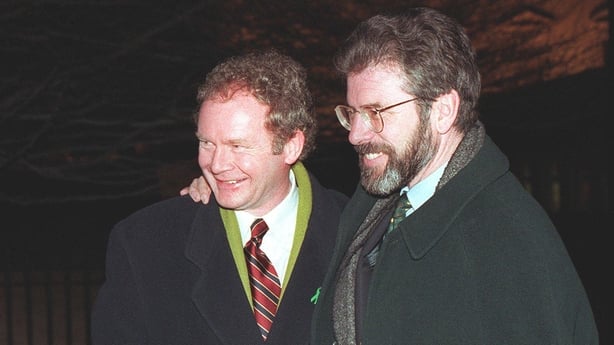 He is a TD for Louth since 2011 and he currently splits his week between his home in Belfast, his constituency and his work in Dáil Éireann.
If power-sharing collapses, it will mark a significant change in the pattern of growth Sinn Féin has experienced during his 34 years as its best-known figure.
The 47-year-old Arlene Foster is a qualified solicitor, but she has spent most of her working life as a full-time politician, first as an Ulster Unionist Assembly member, but following her defection as a DUP Assembly representative, then minister, party leader and first minister.
She had 377 days in the First Minister role before a row with Sinn Féin brought down the power-sharing administration. She has often voiced an interest in the job of Westminster MP for Fermanagh South Tyrone but that position is currently held by Sinn Féin's Michelle Gildernew.
She is not an elected member of a local authority and if power-sharing collapses, she will be the leader of Northern Ireland's largest party with no meaningful day job. She is the first female leader of the DUP, the first Church of Ireland member and the first former Ulster Unionist to hold the position.
The 40-year-old Michelle O'Neill was named Sinn Féin's leader in Northern Ireland in January 2017, the month the party withdrew from its power-sharing partnership with Sinn Féin.
Martin McGuinness had recommended her to replace him in the leadership role.
After serving an apprenticeship in local politics, she was elected to the Assembly in 2007 and has held the agriculture and health portfolios. If power-sharing collapses and if the British government bows to public pressure to cut or reduce the salaries of elected representatives, she, like all the other full-time politicians at Stormont will be affected.
Who will be the happiest man in Stormont?
If the Brexit vote was the equivalent of a Lotto win for UKIP's Nigel Farage, the end of power-sharing followed by a phased return of direct rule would have Independent Assembly member, Jim Allister, saying "I told you so".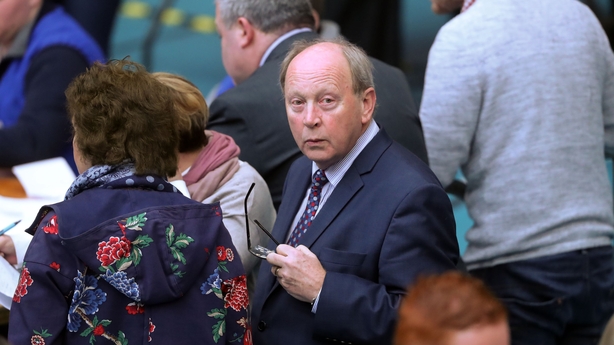 The 64-year-old barrister once served as the DUP's member of the European Parliament, where he replaced Rev Ian Paisley in 2004. But he resigned from the party in 2007 over its decision to enter government with Sinn Féin.
He has struggled to grow the influence of his Traditional Unionist Voice party and remains its sole Stormont representative. He has consistently predicted that the DUP-Sinn Féin partnership would end in tears.
He failed to win a European Parliament seat in the 2009 elections and was again unsuccessful in the 2010 Westminster elections. But he won a North Antrim Assembly seat in 2011 and retained it in the two elections since then.
Just like Nigel Farage as a serving MEP, Mr Allister, as an Assembly member, has consistently highlighted its flaws from within.