In 2007 Ian Paisley and Martin McGuinness led their parties into government in Stormont.
The Great Hall was full that May afternoon.
The unimaginable was happening.
The two extremes were forming a power-sharing administration that also included Ulster Unionist, SDLP and Alliance ministers.
But for the past ten months Stormont has been closed. It's all down to a row between the two main power-blocs, Sinn Féin and the DUP.
What if power-sharing morphs into direct rule?
The collapse of power-sharing in January led to Assembly elections in March. Then came a snap June General Election called by Theresa May. Stormont remained closed while the parties concentrated on vote share and survival.
In a series of talks, with the two governments in a supportive role, the parties tried to resolve their differences. In July, they broke up for summer holidays, confirming a resolution had eluded them.
In September, they resumed, using a different format - the DUP and Sinn Féin meeting for private discussions, occasionally consulting with the governments and giving them an update.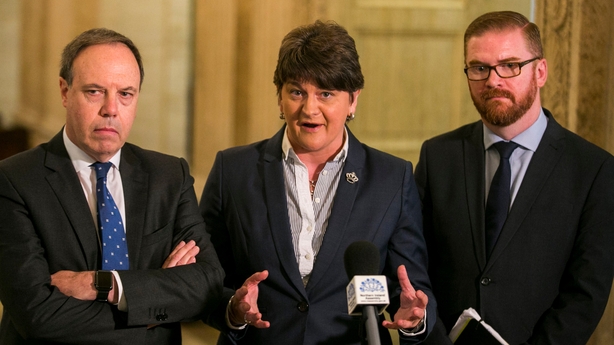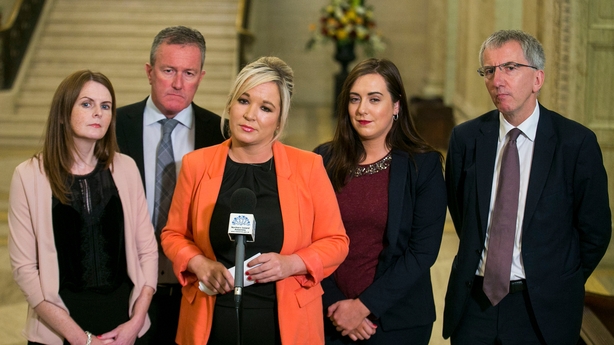 The DUP team is led by Arlene Foster and also includes Simon Hamilton and Edwin Poots. Sinn Féin's main negotiators are Michelle O'Neill and Conor Murphy. They, in turn, regularly update a larger team of fellow politicians and support staff.
Sinn Féin never strays from the theme that the relationship needs to be rebooted. It expects a respect that was often missing from its dealings with the DUP during the past decade.
If there is one issue that sums up their deadlock, it is the Irish language. Sinn Féin has been pushing for a stand-alone Irish Language Act. The DUP is prepared to contemplate the introduction of Irish language legislation, but not a stand-alone act.
The negotiators have discussed how scaffolding to accompany the legislation might allow both sides to claim a victory. But, mindful of potential problems from a section of their support base, neither side has been prepared to blink.
The two main parties know that if they can't find a breakthrough by Friday, the British government may step up its preparations to introduce a budget for Northern Ireland in the next fortnight.
Sinn Féin has its Ard Fheis in November. The DUP has its annual conference soon after. The two parties will be on course to go their supporters, explaining and justifying their inaction, claiming they have stayed loyal to their principles.
Power-sharing, a key component of the Good Friday Agreement, has proven to be fragile, as well as unique. Having torn down the model, they seem unable to agree on how to rebuild it.