More than 400,000 tourists visit the tropical paradise of Seychelles every year – that's four times the country's population.
Mostly, holidaymakers immerse themselves in the islands' lush vegetation, stunning waters and beautiful beaches.
Now, they have another reason to visit. See it before it is too late.
There are predictions that most of the archipelagic state will be underwater in a matter of decades due to climate change.
However, thousands of Seychelloise could leave their country before it becomes uninhabitable from flooding.
There are fears they could be some of the first climate refugees.
The country relies heavily on tourism and fishing, and if both sectors collapse, so does the economy, according to the former Seychelles Ambassador to the United Nations, Ronald Jumeau.
"When people Google 'sea level rise', they say 'OK it's going to rise by so much in so many years ... we still have time to save you. When actually ... it's not just on the beaches that you see [the effects of climate change].
"If Seychelles' marine based tourism collapsed, if Seychelles' fisheries, especially the industrial sector collapses, it doesn't matter if our islands are still above water ... we will become a failed state," he said.
Both industries depend on the natural environment to function but the conditions in which both thrive are shifting due to climate change.
As a result, the viability of the economy hangs in the balance.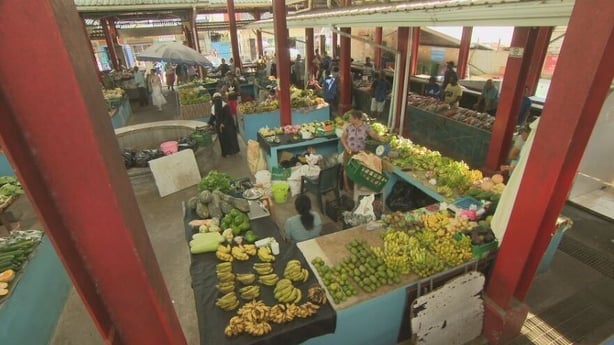 Rising and rougher seas are overpowering the main attraction for tourists - the beaches. Fishing is also unpredictable thanks to changing temperatures.
Those who work in the country's main food market in Victoria are noticing the difference.
"When I was small ... fish were near the beach. Nowadays you have to go far ... because it's very hot," said Florise Sauzier, one of the market workers.
Minister for Agriculture, Climate Change and Environment Flavian Joubert acknowledged that Seychelles could have some of the first climate refugees.
"With the possible negative impacts of climate change, the attractiveness of Seychelles as a location where you can live comfortably, where you can live with a good quality of life, might change," he said.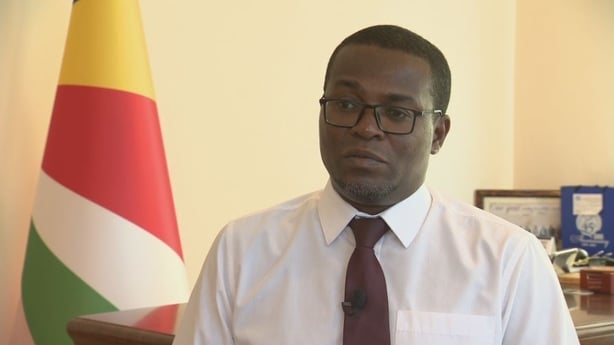 "People might not be willing to live in such a location where things are difficult. Where water is not available, where opportunities for making a living are not that available. So, people might actually move away ... and that in itself would also cause the country to regress," according to the minister.
The Seychelles Conservation and Climate Adaptation Trust (SeyCCAT), a national environmental funding agency that invests in environmental projects, is preparing people for the worst.
"So far in Seychelles, we have been blessed in that we are stable and peaceful country. But you know when there will be competition for resources for everything ... all of this could change," said Marie-May Jeremie, CEO, SeyCCAT.
"We're trying to put in place the resources to help people to start thinking about these things, to put together mechanisms that make them more resilient," said Ms Jeremie, who was recently part of a UN group that negotiated a historic deal to protect international waters.
Some farming communities have also taken it upon themselves to adapt, in an effort to explore other avenues of employment and diversify the economy.
---
Read More: Seychelles: The disappearing islands
---
Farmer and chair of the Local Food Producers Association, Nelson Renaud, is driving change in the hills south-west of the main island of Mahé.
After breathing new life into land that was once overgrown, the 34-year-old now grows papayas, bananas, pineapples, avocados, and much more, and sells his produce to a local resort.
"What I can do is try to be on the frontline trying to tell people we need to change. We need to adapt," he said.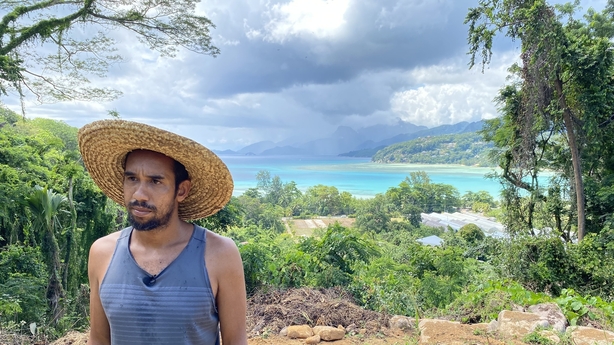 "I am trying to grow vetivert ... it's like a citronella, but different ... you can cut it and put it on the floor, which will help when there's heavy rains. There's no loss of soil and things like that," he added.
Nelson Renaud is part of the next generation that is worried but determined to find solutions to make sure Seychelles has a future.
Drive can also be seen and heard from students at the University of Seychelles, which is championing the study of environmental and climate change issues.
"Here is actually quite a lot of hope. Every year we're starting to get more and more students that are very interested in our environment, and this is very hopeful because the more they care about the environment the more they can do things to benefit Seychelles," said Damien Mogal, an Environmental Science student.
However, there is an undercurrent of fear about what the future holds.
"We're lucky enough for Seychelles to have quite a bit of high land for us to move up to if sea rises ... but if climate change keeps increasing the way it is now there may not be a Seychelles on the map in the future," said the 25-year-old.
For the older generation, running for the hills is not an option.
"Once you start thinking it's cheaper to relocate them than to save them, then who's next to be sacrificed?" said Ronald Jumeau.
"We're trying to save humanity because if the islands go, life on Earth, all over Earth will have changed from the way we know it."
We need your consent to load this rte-player contentWe use rte-player to manage extra content that can set cookies on your device and collect data about your activity. Please review their details and accept them to load the content.Manage Preferences
This article was supported by a grant from the Simon Cumbers Media Fund