Santa is on his way but the magic that happens tonight has been months in the making.
Santa and his team of elves have spent thousands of hours researching each child and their wishes before putting together their favourite toys.
When it comes to the much sought after "surprises", RTÉ News has learned just how those in the North Pole manage to figure out what every child would like.
Ciaran Fitzpatrick, Owner of Banba Toymaster, said all good toy shops have CCTV cameras which Santa and the elves in the North Pole have a direct feed into.
He said they are able to monitor the type of toys that each child is admiring and that helps them to select what surprises to put in Santa's sack.
We're expecting a very special arrival later tonight. Only if all the kids are tucked up in bed of course… 🎅 pic.twitter.com/27CRTESjOn

— Dublin Airport (@DublinAirport) December 24, 2022
As toys have become more high tech, the North Pole requires more energy to produce them but rising electricity prices are not a problem for Santa due to a long standing arrangement the national grids here in Ireland and all over Europe who help the elves energy supply.
Maria Mathers, who looks after electricity interconnections with Eirgrid explained: "At this time of year Santa would be one of the biggest energy users.
"The North Pole has a lot of renewable generation between hydro power and wind generation. So, Santa would ensure that that gets utilised first and then all the countries across Europe including ourselves here in Ireland know that its very important that the North Pole gets all the energy they need at this time of year.
"So all the countries make sure they send energy to the North Pole so that Santa has enough to make all the toys."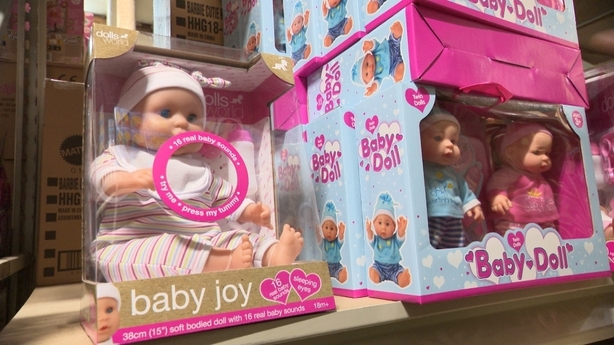 Postal services around the world also work closely with the North Pole to ensure every child's letter is safely delivered to Santa.
But with many children forced to move this year from places like Ukraine, An Post has been helping Santa track those children down.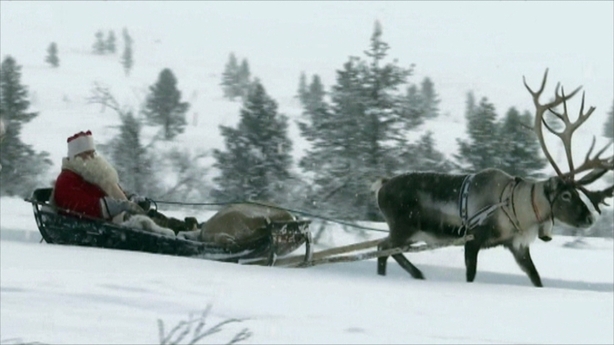 Maurice Ebbs of An Post said: "No matter where they've moved from, we know where they are. And Santa knows.
"We have a database of all the addresses of the children that are living in Ireland. We pass that database onto Santa and his team in in the North Pole and he's able to access that data and deliver to every child in Ireland."
The Irish Aviation Authority has confirmed that Santa has left the North Pole and is en route to Ireland.
Met Éireann said windspeeds indicate he may arrive here earlier than usual so the advice is to go to bed early so that Christmas dreams can come true.