A former champion mare at the Dublin Horse Show has defied 10,000-1 odds by giving birth to healthy twin foals.
Greenhall Dot, owned by the Rothwell family from Tinahely in Co Wicklow, gave birth to the pair of colts earlier this month.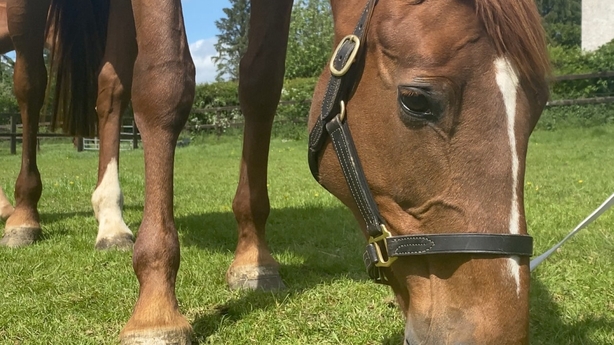 While multiple births are common in the animal kingdom, twins in horses are extremely rare, and typically one or both are lost during pregnancy.
Mary Rothwell said: "It is extremely rare for twins to be born. A lot of mares would not be able to carry twins full term, they would lose them. Most vets have not even seen live twins. It is not something that is very common at all."
Ms Rothwell explained that Greenhall Dot showed signs that she was going into labour over the May bank holiday.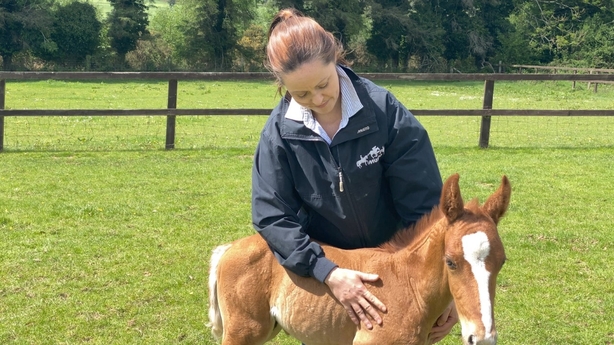 "She foaled her first foal, which was a fine big colt foal. She usually has a big foal, but even though the foal was quite large, my father, Derry, said she usually has bigger foals. For some reason, he decided to check, and he felt another nose and two front feet coming, so he got quite the surprise."
Ms Rothwell says both foals are doing well, after the smaller of the two, named 'Peanut', was put on a foster mare.
Mary said: "Peanut is hardy, but he was so small. So, we had to give him every chance. It has been long hours. We've had night rotas to do bottle feeding with him. We put him with a foster mare and he's really starting to thrive."
The Rothwell family still do not have a name for the bigger foal.
They are asking the public to suggest names to their Facebook page, Greenhall Sports Horses.