Humanity has less than three years to halt the rise of planet-warming carbon emissions and less than a decade to slash them almost in half, the UN said in a landmark report on stopping global warming and ensuring a "liveable future".
That daunting task is still - and only just - possible, but current policies are leading the planet towards catastrophic temperature rises, the UN's Intergovernmental Panel on Climate Change (IPCC) made clear.
The 2,800-page report - by far the most comprehensive assessment of how to halt global heating - documents "a litany of broken climate promises", said UN chief Antonio Guterres in a blistering judgement of governments and industry.
"Some government and business leaders are saying one thing but doing another. Simply put, they are lying. And the results will be catastrophic," Mr Guterres said in a video message released at the same time as the UN report.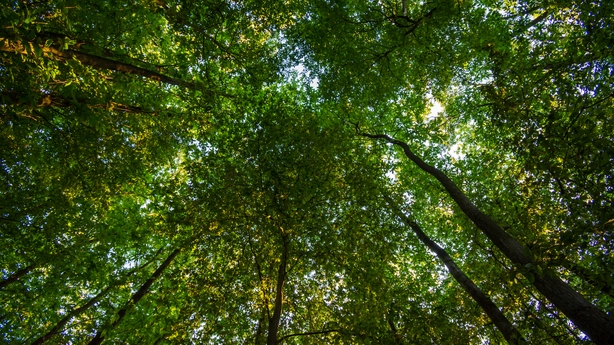 In their third major review in eight months of the latest scientific evidence, the IPCC pointed out that greenhouse gas emissions have risen 12% since 2010 and by 54% since 1990 and are now higher than at any point in human history.
It said that if global CO2 emissions continue at current rates, the remaining carbon budget for keeping warming to 1.5C will likely be exhausted within eight years (by 2030) and the carbon budget for limiting warming to 2% would be exhausted within 25 years.
Without immediate and deep emissions reductions across all sectors, the IPCC said that limiting global warming to 1.5°C is beyond reach.
We need your consent to load this rte-player contentWe use rte-player to manage extra content that can set cookies on your device and collect data about your activity. Please review their details and accept them to load the content.Manage Preferences
Nations should stop burning coal completely and slash oil and gas use by 60% and 70% respectively to keep within the Paris goals, the IPCC said.
It warned that current fossil fuel infrastructure, if used to the end of its expected lifetime without capturing carbon emissions, would make it impossible to limit global warming to 1.5C above preindustrial levels, the IPCC said.
The Co-Chair of the working group that produced the report, Priyadarshi Shukla, said: "It's now or never, if we want to limit global warming to 1.5°C. Without immediate and deep emissions reductions across all sectors, it will be impossible."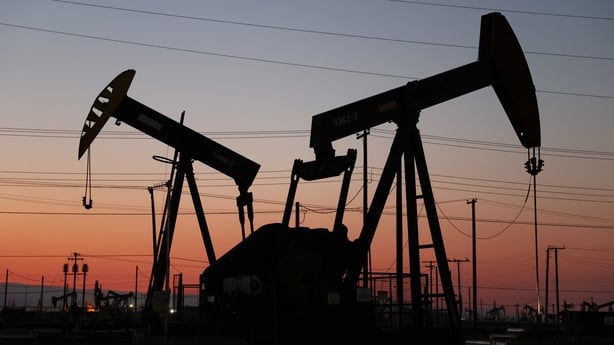 However, the report said there is increasing evidence of climate action.
IPCC Chairman Hoesung Lee warned that the world is at a crossroads and the decisions we make now can secure a liveable future. He said that we have the tools and knowhow required to limit warming, and that he is encouraged by climate action being taken in many countries.
The report highlights that there are options in all sectors to at least halve emissions by 2030 but says that this will require major transitions in the energy sector involving substantial reduction in fossil fuel use, widespread electrification, improved energy efficiency, and use of alternative fuels such as hydrogen.
While government policies, investments and regulations will propel emissions cuts, the IPCC made clear that individuals can also make a big difference.
Cutting back on long-haul flights, switching to plant-based diets, climate-proofing buildings and other ways of cutting the consumption that drives energy demand could reduce greenhouse gas emissions by 40-70% by 2050.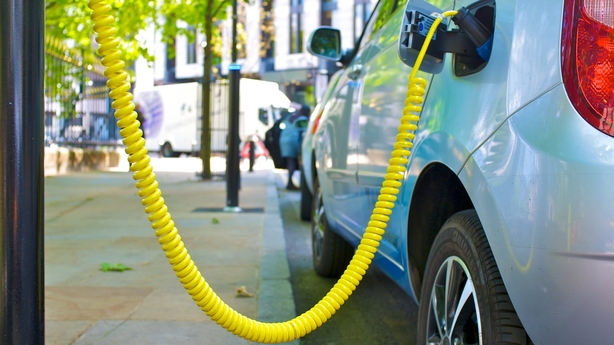 "Rapid and deep changes in demand make it easier for every sector to reduce greenhouse gas emissions," including construction, food consumption and transport, the report said.
With war in Ukraine spurring urgent efforts to transition away from Russian oil and gas in the West, observers said the report should sharpen nations' focus on climate commitments.
Cities and other urban areas also offer significant opportunities for emissions reductions through lowering energy consumption by creating compact, walkable cities as well as the electrification of transport. The report said that this could be done in combination with low-emission energy sources, and enhanced carbon uptake and storage using nature.
It also calls for industry to use materials far more efficiently, reusing and recycling products and minimising waste. In addition, new production processes, low and zero emissions electricity, hydrogen, and, where necessary, carbon capture and storage will also be required.
The IPCC said that what happens in the next few years is critical and that greenhouse gas emissions must be brought to a peak before 2025 if runaway climate change is to be prevented.
If the goal of limiting global warming to 1.5C is to be achieved, it said global emissions will have to be reduced by 43% by 2030.
Additional reporting: AFP