"It was during Covid that the sense of 'precarious living' really landed."
Eoghan Carrick is a freelance theatre director, who also works as a writer, teacher and dramaturg - in fact, like many people working in the arts, he has had to diversify to earn a living.
Even before the pandemic, low pay was an issue in this sector with a 2018 survey finding that one third of artists and arts workers earned less than the hourly minimum wage.
Covid-19 made things even more difficult and Eoghan was one of many who found that his work just "fell away" in 2020.
The sector has now opened up again and earlier this year a major boost for those looking to rebuild their careers came with the introduction of a pilot 'Basic Income for Artists' scheme.
The scheme is the first of its kind in Ireland and was the number one recommendation to come out of the government's 'Arts and Recovery Taskforce', set up by Minister for Arts Catherine Martin to address the specific needs of the sector as it came out of the Covid pandemic.
More than 8,000 people applied for the Basic Income, or BIA, and by September 2,000 participants had been selected, including artists working in film, music, visual art, theatre and dance.
3% of those selected work through the Irish language and all will receive €325 a week over the next three years.
Eoghan Carrick was one of the successful applicants and describes the income as a "safety net", a regular income an artist can depend on while performing, rehearsing or otherwise preparing artistic output. The money can be used to support the artist in many different ways, by buying materials, renting rehearsal space or simply allowing the artist to pay for rent or food while working on their practice.
On the day Eoghan found out that his application had been successful he was in the company of three others who also found out they were going to get the payment. One young man said he would put it towards rent, while two parents said they would spend the money on childcare to allow them attend auditions, a basic requirement of their profession.
Eoghan says the payment, as well as providing some security, also gives artists "breathing space" as they develop their practice. Rather than taking every gig offered just to scrape a living, he says artists on the scheme can undertake more ambitious work, and take time to develop projects. This, he points out will eventually benefit their audiences too.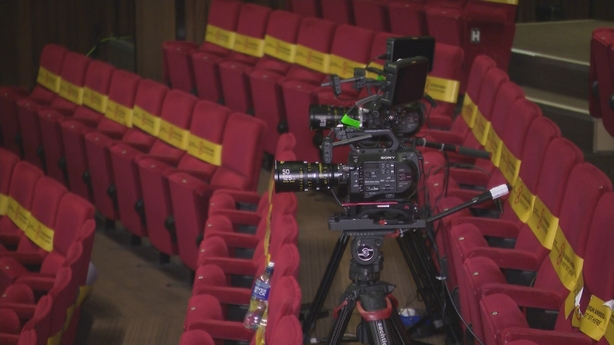 Of course, not everyone who applied for the payment received it, and indeed not everyone feels it is suitable for them.
Dr Annette Clancy is director of the MA in Cultural Policy and Arts Management at UCD, and recently co-authored a policy review of the scheme. She describes the BIA as a "monumental moment" for the arts and an important statement from the State that there are categories of work that are not capable of earning a market income and should be supported by redistribution of wealth.
However, Dr Clancy also sees a number of drawbacks, including the fact that many disabled artists, who are in receipt of benefits related to their disability cannot apply for the scheme for fear of losing other payments.
Dr Clancy also feels that artists who work collaboratively are not best served by the BIA because its designed for individual artists rather than those who work in groups, and she says that those behind the scenes who assist in the creation of art, for example makeup artists and set builders, are not catered for.
This is a pilot scheme and is under constant review - Eoghan Carrick says he has already filled in substantial paperwork detailing what he will do with the money received as well as other details of his ongoing practice.
Dr Clancy says she feels it would be vital for external researchers to be involved with this evaluation so the fullest possible picture of the scheme can emerge.
That Covid was a stressful time for all of those in the arts has been well documented and, although work is now available again, many still feel under pressure to make up for time and income lost.
Music manager Dave Reid says that in the live music industry, up and coming artists missed out on two years of performances as well as opportunity to work as support acts, traditionally an important way for musicians to gain live experience and move from smaller stages to larger ones.
There is also, he says, huge pressure on acts to "perform" on social media and to update social media accounts and promote themselves. Artists are expected to be their own content providers, post on platforms like TikTok and Instagram and use social media to try and get their music streamed.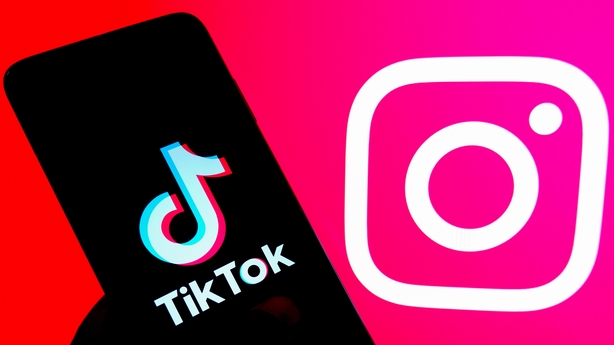 Reid says that when A & R people are looking for new acts they are increasingly asking how many "followers' the act has.
As well as managing acts, Reid is a founder of the group 'Minding Creative Minds' which was set up to address myriad issues affecting those in the arts and entertainment industry.
Supported by the department and a number of industry bodies, 'Minding Creative Minds' provides mental health support, including a 24-hour helpline and counselling sessions as well as an enhanced service to deal with sexual trauma. It also provides practical industry advice for people looking for career development.
'Minding Creative Minds' was also one of the groups involved in the launch of 'Safe to Create' programme earlier this year, a resource that promotes dignity at work for those working in the arts and entertainment sectors.
'Safe to Create' was launched in October and warmly welcomed by industry bodies and individual performers. Speaking at the launch, Minister Catherine Martin confirmed that the Arts Council and Screen Ireland, who distribute the bulk of Irish arts funding, will be modifying their terms and conditions and if organisations are not creating a safe space for artists to work then ultimately that will affect their funding.
It has been an exceptionally stressful couple of years for all of those working in the arts and not all of the outstanding issues have been resolved, but its hoped that innovations like the BIA and 'Safe to Create' will create a more stable working environment for artists as they continue to recover from the pandemic and, most importantly, create new work again.