Public Health Mid-West has warned that the Limerick region could find itself in "a very troubling position" if daily Covid-19 case numbers in the area continue to rise, while hospitals deal with massive disruption due to the HSE cyber attack.
The agency said it is seriously concerned by a rapid increase in Covid-19 infections connected to social gatherings in the past two weeks.
It has appealed for people who have Covid-19 symptoms not to turn up at Emergency Departments or at GP surgeries, but instead to phone in advance for advice and avoid contact with other people by self-isolating.
The number of Covid-19 patients admitted to University Hospital Limerick increased from two to 14 during a week of massive disruption, and delays to hospital services due to the cyber attack.
Clinicians also reported an increase in Covid-related activity presenting at the hospital's Emergency Department where long delays this week and increased risk of crowding are severely testing diagnostic capacity and staff resources.
Meanwhile, the daily number of confirmed cases of the virus in Limerick City and County increased rapidly from 11 last Sunday to 46 on Thursday - a 320% increase in four days.
Director of Public Health Mid-West, Dr Mai Mannix, said they had not seen this level of infection in the community since early March and warned of a very troubling position if the increase is not halted.
House parties, indoor gatherings, social activities, and significant onward transmission from weekend social events into the workplace have been blamed for the rise.
---
Read more:
Latest coronavirus stories
---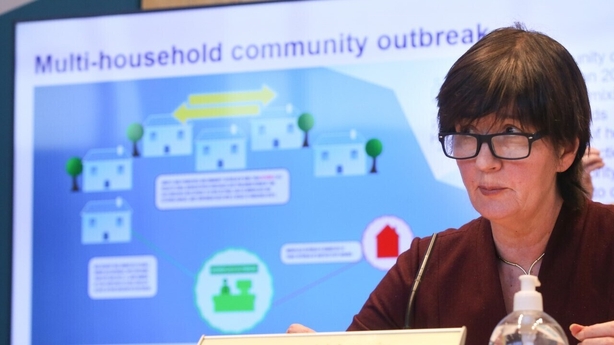 Dr Mannix said there is also evidence of more people working for days while infectious or showing symptoms which, she said, is extremely high-risk and causes a significant number of other staff to be identified as close contacts.
She said she is asking everyone to help frontline workers who are pulling out all the stops to protect the public, and to avoid high-risk activities that could expose themselves or a loved one to being infected.
The University of Limerick Hospital Group said it is imperative that people continue to adhere to the Public Health advice around hand hygiene, social distancing, cough and sneeze etiquette, wearing a mask and avoiding crowds.
Group CEO Colette Cowan said that the vaccination programme has offered protection to the most vulnerable citizens and to hospital staff, but that vaccinated staff will still be required to stay off-duty if they are a close contact of a positive case.
She said that the hospital group simply cannot afford to see significant levels of staff off work at this time as they attempt to protect essential services and recover from the cyber attack.
Minister of State for Higher Education Niall Collins, who represents Limerick in the Dáil, has expressed concern about the rising number of Covid-19 cases in the region.
Speaking on RTÉ's Today with Katie Hannon programme, the Fianna Fáil TD appealed to the local population to follow public health guidelines and take personal responsibility for getting tested.
Mr Collins said he will impress upon Minister for Health Stephen Donnelly today the need to have additional pop-up test centres in the county.
He said "it is a huge concern" but is too early to call for a local lockdown, given the ongoing success of the vaccine roll-out.
He added that "these are tools that are in the tool box if necessary".