An independent review into adoption societies has found no additional confirmed cases of illegal birth registrations.
The review was commissioned following the discovery of evidence of illegal birth registrations in the files of the St Patrick's Guild Adoption Society.
Since 2018, child and family agency Tusla and the Adoption Authority of Ireland (AAI) have examined 1,496 records from more than 30 agencies, under the oversight of an independent reviewer.
These agencies included adoption societies, nursing homes, and boarded out records.
The review finds that neither the AAI or Tusla were able to identify "a unique marker" in the records sampled suggesting incorrect birth registration, similar to that found in the St Patrick's Guild files.
It identified potential markers or wording suggestive of markers across a percentage of the files it inspected.
Minister for Children Roderic O'Gorman has established an Interdepartmental Group, which is currently examining issues arising for the individuals whose birth was the subject of an illegal birth registration in the St Patrick's Guild files.
The group is examining issues around inheritance, amending birth registrations, taxation, identity documents, which span the responsibility of a number of departments and offices.
It has been given two months to offer proposals.
---
Independent review report into incorrect birth registrations
'Adopted persons deserve birth records without delay' - Special Rapporteur
Who am I? The story of Ireland's illegal adoptions
---
The then Minister for Children, Katherine Zappone, who commissioned the review, directed that records of former adoption agencies held by Tusla or the AAI be sampled.
According to the report, both organisations hold over 100,000 of the estimated 150,000 records identified by the Department.
The remaining 50,000 records are "in the hands of private persons or private agencies" and were not available to the review.
Given the volume of the records requiring to be examined, Ms Zappone decided that an initial analysis of a sample of records should be conducted.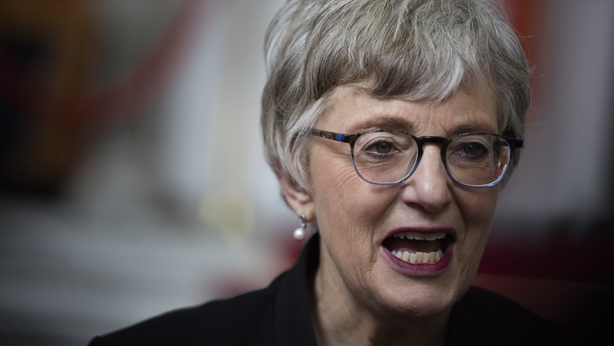 The aim was to determine what, if any, "markers" were employed in case records which might indicate the likelihood of the birth registration being incorrect, as occurred in the St Patrick's Guild records.
This exercise was designed to provide information to assist the minister reach a decision about what, if any, subsequent action might be taken to identify more fully the extent of incorrect birth registrations.
Records were selected from 25 adoption agencies (Tusla held records for 19 of these agencies); five nursing homes which acted as "informal adoption agencies"; and six boarding out services selected geographically to provide national coverage.
The report says some "26 possible marker terms" were identified by Tusla and AAI to guide the review of records, but social workers exercised their professional judgement when reviewing them.
The AAI and Tusla sampled 1,496 records (452 and 1,044, respectively), 1.5% of the 100,000 records held, rising to 2% when AAI's relevant records (4,359) were used.
---
Adoption Authority findings
The Adoption Authority of Ireland found that unlike the St Patrick's Guild cases - where a unique marker was identified and associated with incorrect birth registrations - a similar situation was not identified in respect of the records examined by AAI reviewers.
"There is not, therefore, a unique marker system which would readily lead to a strong suspicion of illegality in terms of incorrect birth registrations."
The wider conclusion reached by AAI that "no clear evidence of the illegal registration of children's births has been discovered" is understandable according to the reviewer, because given the nature of the review, it was never in a position to adjudicate on illegality in respect of individual cases.
The report notes as a matter for concern that a range of markers, or wording suggestive of markers, or deemed suspicious, by those reviewing records was found in 89 of the 452 records examined.
The AAI said if this finding were extrapolated in relation to the total number of records (4,359) it would represent up to 1,080 case records.
It says a more detailed review would, be required to ascertain the extent, if any, of irregularity in relation to birth registration in these cases.
---
Tusla findings
The review found that Tusla was presented with "significant problems" due to the absence of a modern day filing system with the lack, in many instances, of a comprehensive record of the number of records held by each agency.
Where electronic records or databases existed, Tusla was able to select a random sample of case records.
It found cases in which records contained more than one of the three categories of markers for which they were examined.
A total of 176 markers or words suggestive of markers was identified in respect of 178 children.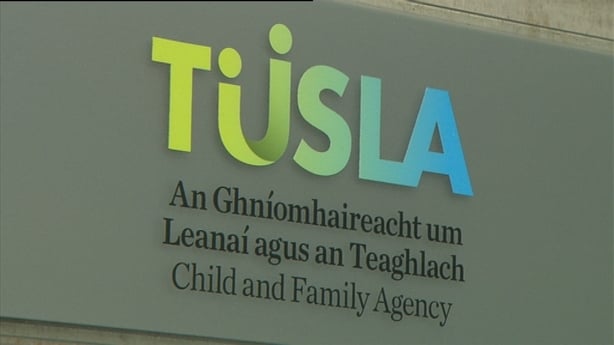 In the timescale established, the report says Tusla was unable to link the existence of markers to irregularities or illegality in relation to the registration of births.
However, it says the existence of markers does raise concerns that between 4,900 and 18,900 records, (assuming the findings are extrapolated to its 70,000 records) could potentially relate to incorrect or irregular birth registrations.
"The potential scale of irregularity would, in the opinion of the independent reviewer merit further investigation to identify to what degree, if any, there is congruence between the identification of markers/or words suggestive of markers and incorrect birth registrations."
---
Independent reviewer findings
The reviewer found Tusla and the AAI's reviews to have been "acceptable" in terms of the selection of samples and in bringing continuity to the sampling process.
The report notes the absence of an electronic database added to the complexity of the review.
Tusla's Adoption and Tracing Service is quoted as noting that "the exact number of records held by the agency has never been determined as such a complex task would be both resources-intensive and complex".
The report also says the nature and timescale set for the completion of the review meant that the independent reviewer couldn't identify "clear evidence of incorrect registrations".
It adds that there was no unique marker identified, similar to that used by St Patrick's Guild, in the records reviewed.
The review found that markers noting illegal birth registrations are more prevalent on reports between the 1950s and the 1970s, which means "many mothers of affected children are likely to be advanced in years".
This, the reviewer says, places an added urgency on measures designed to address identity issues for those children anxious to trace them.
---
Recommendations
It recommends that all adoption records be brought together and preserved by the State. The State and its agencies ensure that birth records are corrected, wherever possible, and that amended birth certificates are made available to those requesting them.
It also recommends that procedures be established to enable those whose birth records or registrations are illegal or incorrect to access their records, as a matter of priority, to acquire any information which might enable them to have their birth certificates corrected.
It calls for amendment and enactment of the Adoption (Information and Tracing) Bill 2016, to provide adopted persons, and those affected by illegal or incorrect birth registration with the right to access information relating to their births.
It also recommends that the State - by entering into discussion with all agencies responsible for the operation of adoption societies, mother and baby homes or boarded out schemes - should seek to establish a reparation fund for all those affected so that financial and other relevant supports can be provided to injured parties.
It suggests the appointment of an advocate to consider the need for counselling and other support services; oversight of the reparation fund; the potential for DNA services to help with tracing; support "affected persons" to secure information about their background and provide a voice for them.
Finally, it states that the State should learn from the experiences of those denied their identity.