A large blue pocket folder. To anyone else, it might seem mundane. But to 56-year-old Mary Dolan, the folder means so much more, containing as it does the few clues she has in her possession to her true identity.
On a damp October day in 2020, at one of the now almost desolate hotels by Dublin Airport, Mary recalled the mid-1990s day on which she was first told that she was adopted. 
"I was totally devastated by the news," Mary said of learning about the truth from her adoptive mother. "It was a huge, huge thing to try and deal with. Emotionally, psychologically, I was completely torn."
For decades, thousands of Irish babies born to unmarried women were illegally adopted. Their births were shrouded in silence, and they have been denied their true identities.
Over the course of several months, dozens of these adoptees chose to tell their stories to RTÉ Investigates. Many of them continue to face silence and secrecy. 
Mary Dolan is one of them.
A schoolteacher from Belfast City, the folder tucked under Mary's arm in a hotel meeting room last October was organised in a neat, meticulous fashion. Mary is your typical, ordinary, everyday woman. But her folder holds an extraordinary story – each page representing part of the jigsaw that is her life. 
Though she has now known that she is adopted for more than two decades, her identity is a puzzle she is still desperately attempting to put together.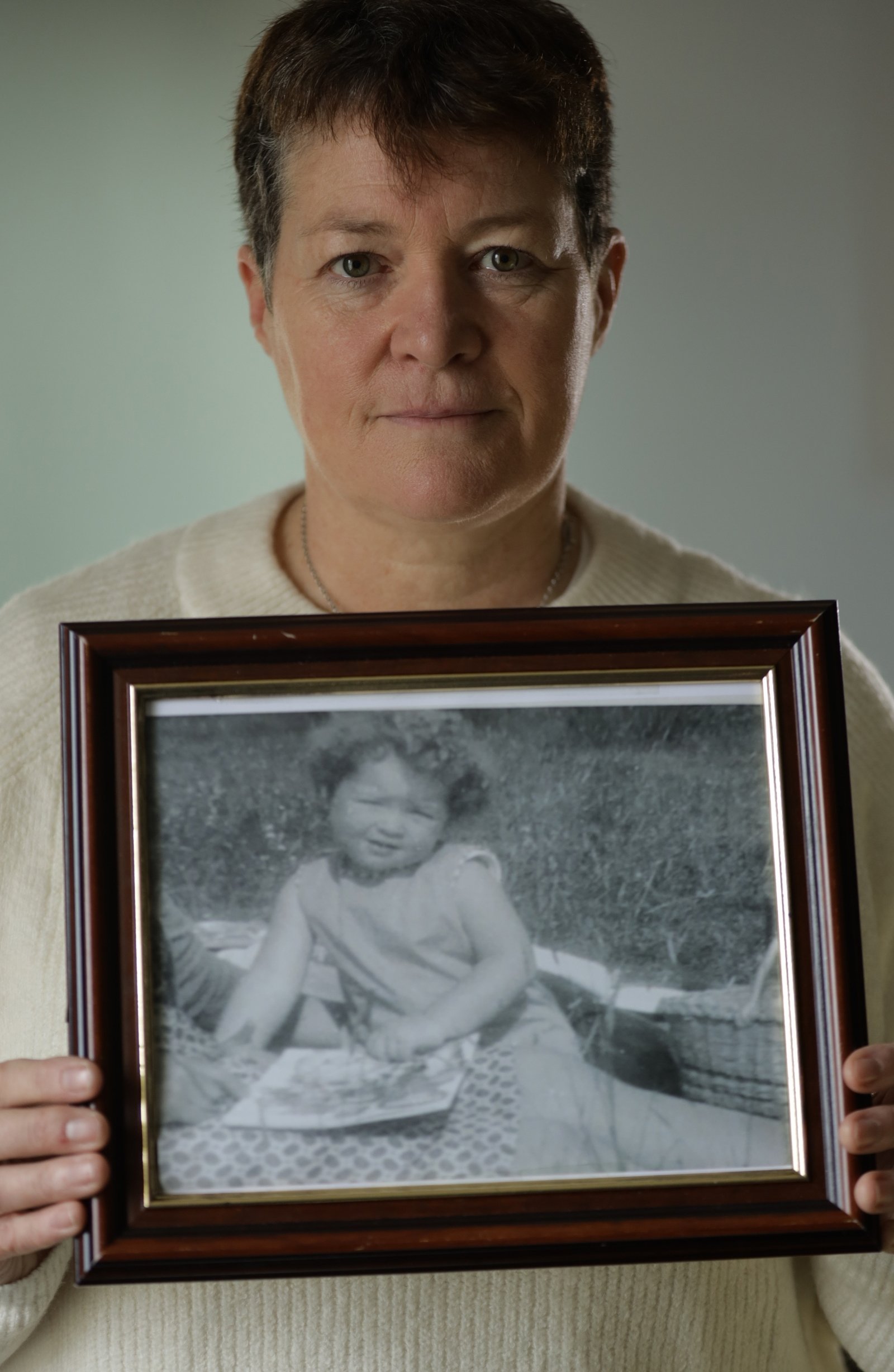 In December 2020, Mary chose to go public with her story. Going before the cameras in Belfast was not an easy decision for Mary – or the many adoptees in her position. But they hope that being in the spotlight will progress their cases.
Mary has no idea who she really is; she doesn't know where she came from or who she was born to.
All she does know is that her mother was an unmarried woman who gave birth to her at a private nursing home in Dublin in 1964, before placing her for adoption with the former St Patrick's Guild Catholic Adoption Society, which was operated by the Religious Sisters of Charity.
But Mary was never formally adopted. Instead she was illegally placed with a couple from Belfast and officially registered on her birth certificate as if she was their biological daughter.
For over 30 years, Mary unknowingly lived a life that was essentially a lie.
When she discovered the truth, Mary decided to try and find her birth family. But with no formal adoption paperwork to her name, she had little to go on. Mary turned to State agencies for help but found little forthcoming.
I didn't know what to do. I mean, I could have screamed
In 2018, following the transfer of adoption files from St Patrick's Guild to TUSLA, the Child and Family Agency, documentary evidence relating to at least 126 cases of illegal adoptions overseen by the nuns was discovered.
Those affected were informed. Among those contacted by TUSLA was Mary's adoptive brother. He also inquired about Mary and, for the first time in her life, she discovered a file – one that contained crucial information about her identity – did actually exist.
In September 2018, Mary met a TUSLA social worker at a hotel in Belfast.
"I was really, really panicking about going to that meeting, because I just didn't know what she was going to present to me," Mary told RTÉ Investigates.
But she learned more than she could ever have hoped for. The social worker presented her with a few pieces of paper. They revealed her biological mother's name and showed that Mary had actually been named Rita at birth. 
Mary also saw the day that she was born – a different date to the day she had been celebrating her birthday all her life. That discovery, Mary said, had a huge impact on her.
But TUSLA had more news. The social worker pointed to Mary's adoption form from St Patrick's Guild – showing her that she was her birth mother's second pregnancy. To Mary's complete surprise, she was told that she had a brother.
"She basically said to me: at best this brother could be a full sibling or, at worst, a half sibling. I remember just feeling elated," Mary said.
Two months later, TUSLA managed to reach Mary's natural brother, who was living in the US. In November 2018, they were put in touch with each other.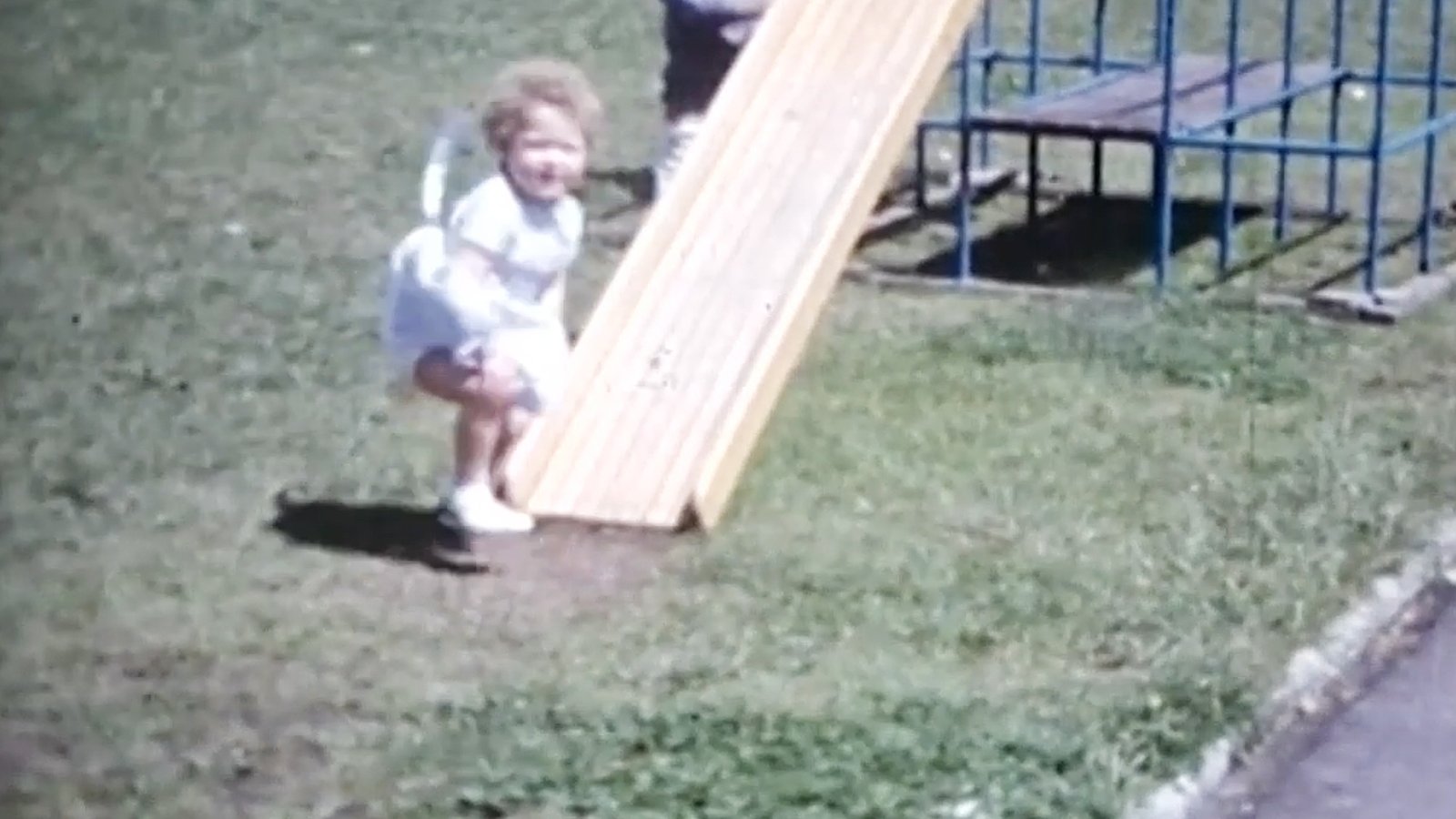 Seeing her brother's face on a video call for the first time was like something from a movie, Mary said.
"I actually couldn't really believe it was happening to me," she told RTÉ Investigates.
TUSLA suggested Mary and her brother do a DNA test to establish whether they were full or half siblings. But the results yielded the biggest shock of all: they were not, in fact, related.
"I didn't know what to do. I mean, I could have screamed," Mary said. 
"My head couldn't even start to process how that could come about from a situation where we were half siblings, full siblings, to not related. I was absolutely devastated. To get an identity and then to have that literally ripped from you, it was gut-wrenching."
In a statement to RTÉ Investigates, TUSLA said that the historical and limited nature of the records in its possession meant that their accuracy can be questionable, adding that the unintended consequences of acting on such incomplete information can be "further distressing and traumatic for the people affected". 
Now back at square one, Mary Dolan is as in the dark about her identity as she has ever been. Left wondering if she will ever find out who she really is, Mary said that the emotional and psychological hurt she has suffered has been "appalling".
"My experience was quite frankly a really distasteful one, a very hurtful one, a very emotional one and I don't think the State has done enough – and I don't think there was enough support put in for people like that," she said.
Most of us grow up knowing everything about ourselves. Often, we take for granted those small but precious details, like our time and place of birth.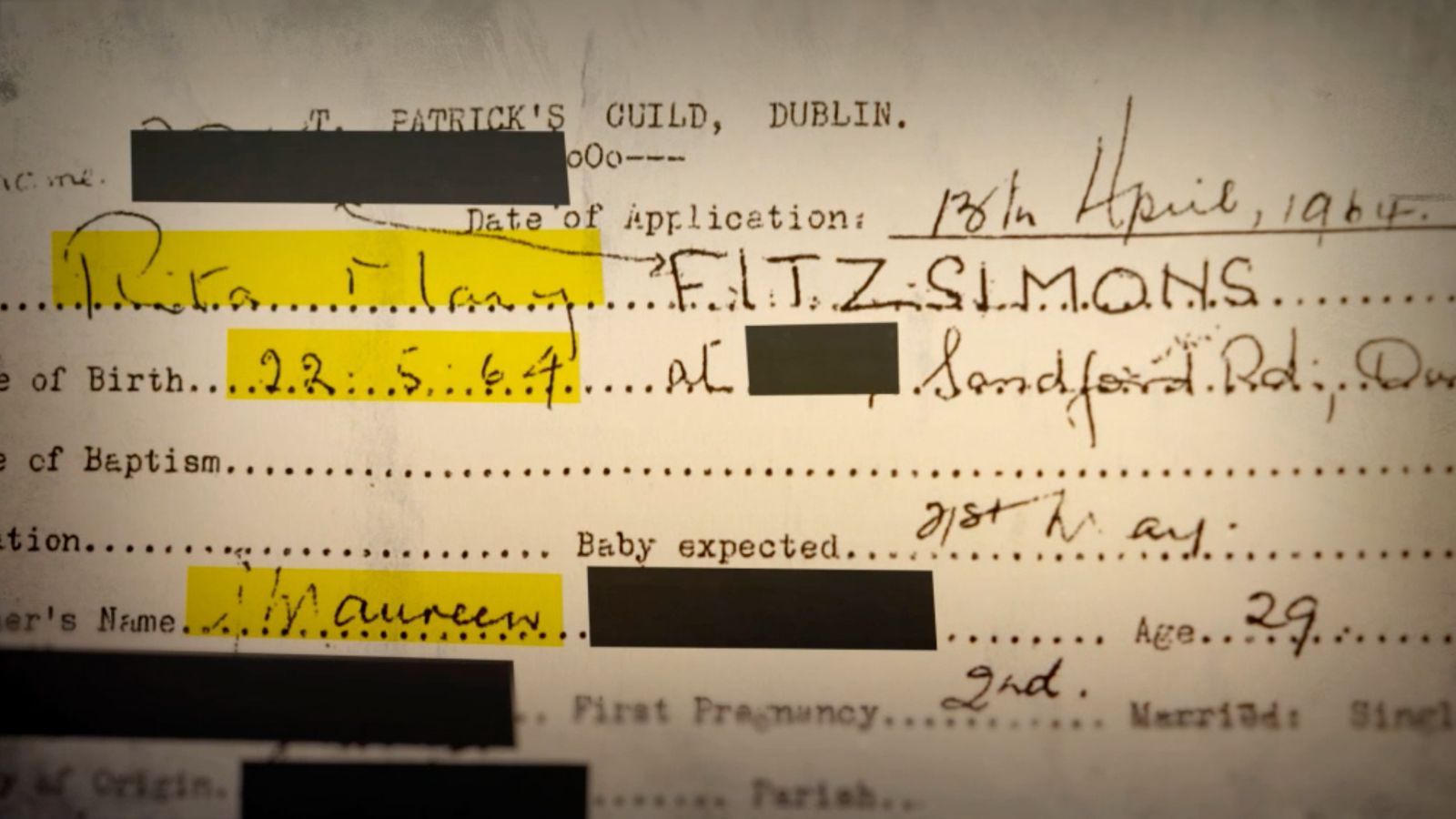 Our birth certificate is the document we call upon at some of the key moments in our lives – applying for our first passport, opening a bank account, or preparing for marriage. It can thus be difficult to imagine just what it's like to realise that the document on which your whole existence is built bears little resemblance to the truth.
"I have nothing," Brenda Lynch told RTÉ Investigates. 
"I don't even know when I was born – and somebody said, well, that is not important. But do you know what? It is," she said.
"When I ring up Sky, or when I ring up the bank, or when I ring up anybody and they say to me 'what is your date of birth?' It still catches me. 'What is your mother's maiden name?' You know?"
For 62 years, Brenda lived her life believing she was the daughter of a middle-class couple from north Dublin. But, in January 2020, her world was turned upside down when she discovered she had been illegally adopted.
"My adoptive mother went into St Brendan's in Percy Place for a week, a nursing home, and my birth mother went in and basically I was taken from my birth mother and handed over – and not recorded," she said.
Brenda came as a surprise to TUSLA. Her case only came to their attention when they contacted her younger brother – Brenda not being the only child who has been placed with her adoptive parents.
In total, four babies were illegally adopted into the one home over a five-and-a-half-year period. All four arrivals were concealed as fake pregnancies. 
Now, as a middle-aged adult, Brenda fears that there is no record of her so-called adoption. Her birth certificate is false, she is unsure who her biological mother is, where she came from or even if her date of birth is accurate. 
In short, official Ireland does not recognise Brenda's true birth.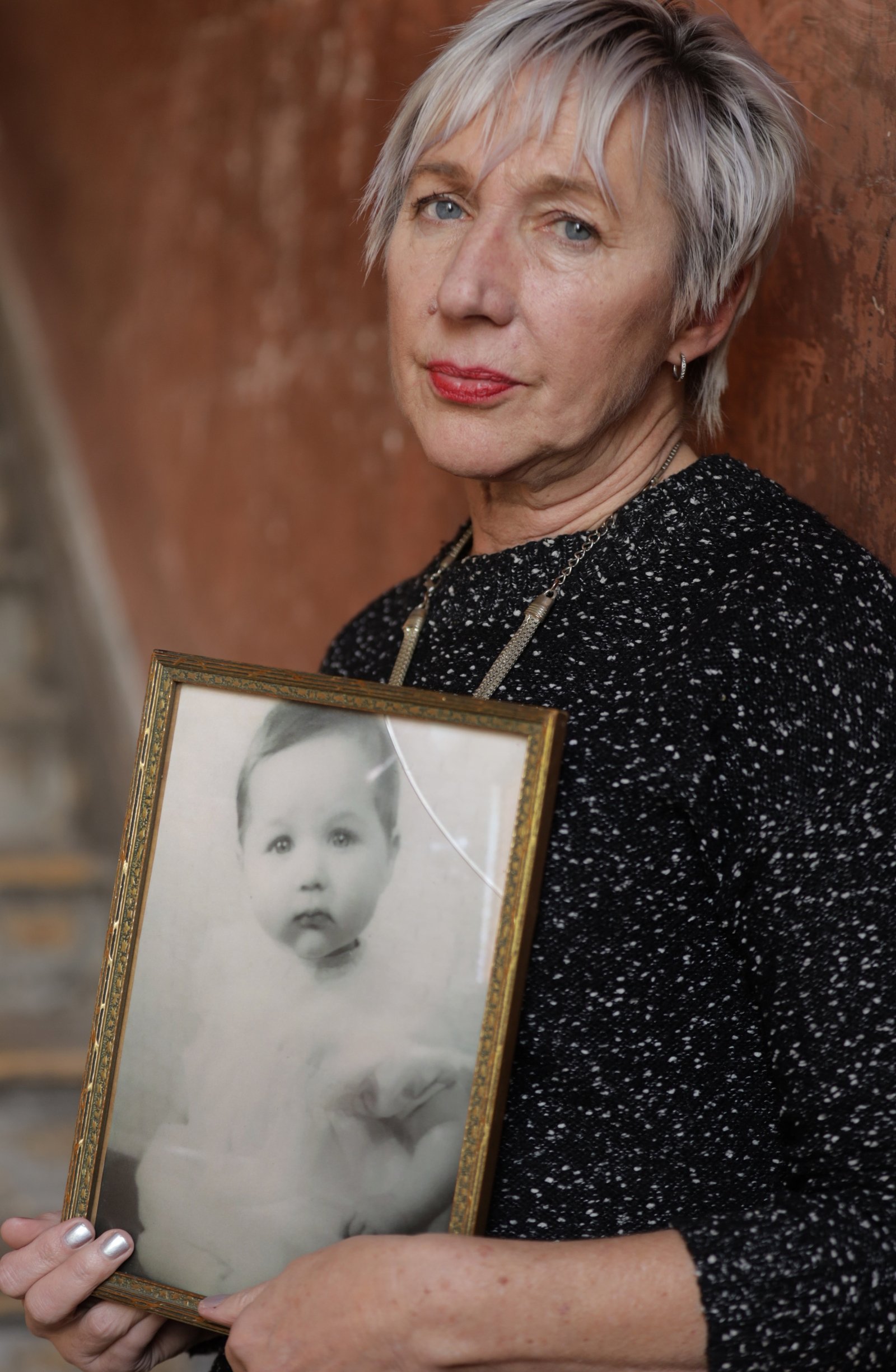 "I'd like acknowledgement for all of us that have been illegally adopted – against the wishes sometimes of our birth mothers, women who were put into a position where they felt they had no choice, and their babies were just used as commodities," she told RTÉ Investigates, pain visibly etched on her face. 
"This is life, stuff happens; don't try and hide it away because what happens when you hide it away is people like me suffer for it and I didn't do anything wrong. All I did was be born."
It's a feeling with which Mary Flanagan can relate. She and Brenda have never met – yet they are inextricably linked. Born in March 1961, Mary also had no idea she was adopted. She was instead what her family always called a Lough Derg baby – a much-wanted miracle delivered to them after her mother had suffered eight miscarriages. 
But that wasn't the truth. In fact, Mary and her two siblings had all been illegally adopted. In October 2019, TUSLA informed her and her sister Anne that they and their late brother, Seamus, were not the biological children of the people they'd always believed to be their parents. 
"It is still surreal," she said. "I don't have an identity now. Okay, I am still the person that I think I am. As in, personality… obviously that hasn't changed. But I don't know where my roots are. All I can think is it is like a tree fallen over: the roots are gone. There are no roots – that is exactly how I feel."
For many legal experts, the right to know who you are is the most basic of human rights. It has many vital benefits, such as knowing your medical history. 
But, for adoptees, it is typically more fundamental than that. They simply want to know who they are connected to by blood. 
The St Patrick's Guild announcement in May 2018 coincided with the implementation across the EU of the General Data Protection Regulation, otherwise known as GDPR.
When the new regulation came into force, many adoptees suddenly saw GDPR being referenced as the reason why their personal information could not be shared with them.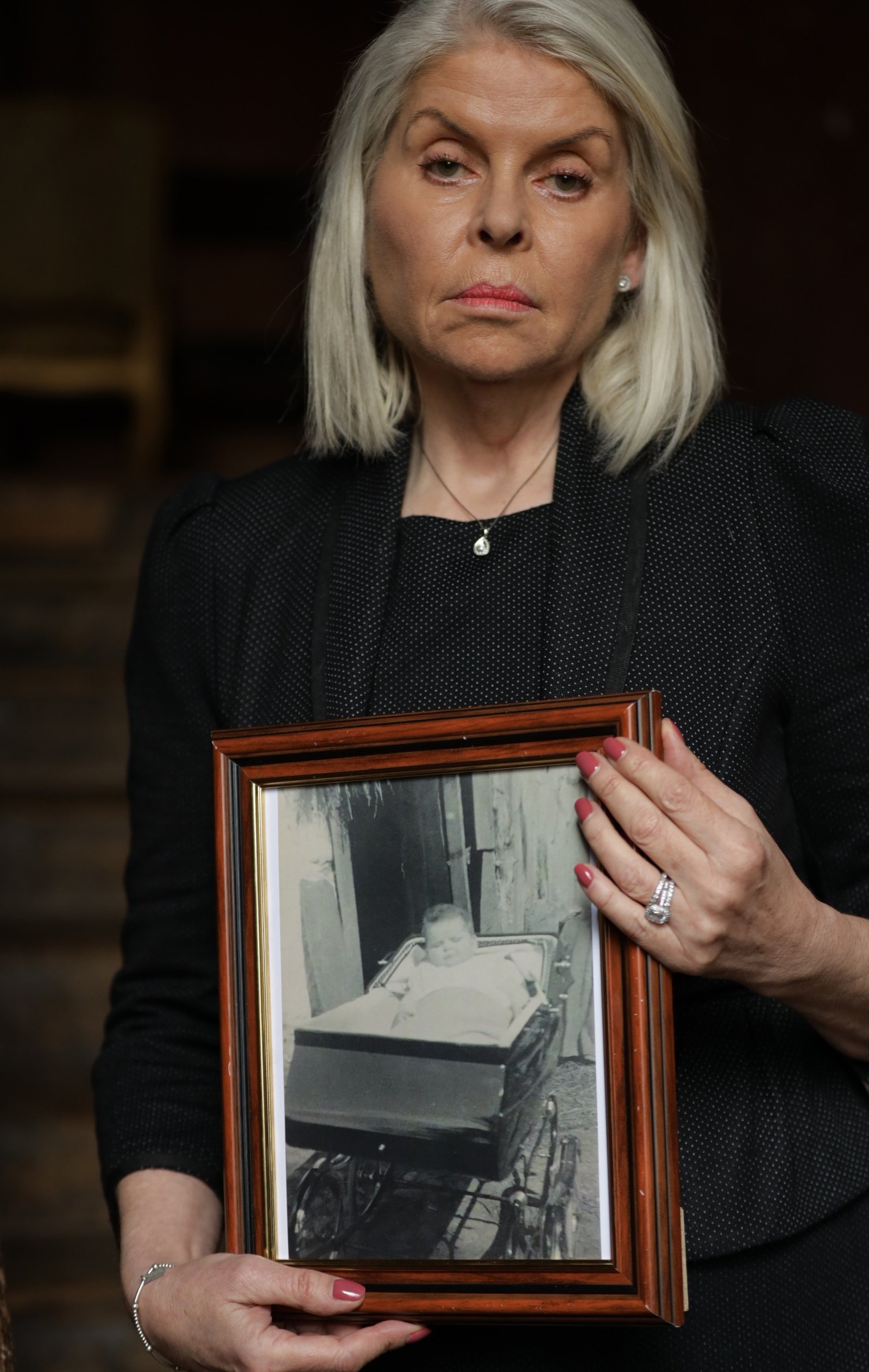 Next week, Mary Flanagan will celebrate her 60th birthday. Her birth certificate records the date as 13 March, but Mary now knows she was actually born two days earlier on 11 March. She was named Kathleen by her birth mother. 
But that is the extent of her knowledge. Having been told by TUSLA that she was illegally adopted as a baby, she has been given little other information. 
"I hate using the word 'criminal'," Mary said, "but I think it is criminal that somebody has records on me and my birth. They are my records: there is no reason why I shouldn't be given these records – just the immediate records about me."
"That is all I want," she said, "like the time I was born – just the things most people have, that they know about themselves. For me, that is so, so important."
The situation in Ireland stands in stark contrast to many other countries across Europe, where adoptees have had the right to access birth records for decades. In Scotland, laws guaranteeing this right have been in place since as far back as 1930.
"There is no justification for telling somebody that they're adopted and then turning around and saying. 'well I can tell you that, but I can't actually tell you who you are'," Dr Maeve O'Rourke, a human rights lawyer, told RTÉ Investigates.
"That is not the proper interpretation of the GDPR, and we have not seen where that interpretation is coming from."
However, in a statement, TUSLA said current legislation here only allows the agency to share personal information with those affected if it relates directly to them. 
Accepting this is "a huge source of distress and upset" for those impacted, TUSLA said it fully supported new legislation, which it says is "urgently required" to facilitate adoptees.
Minister for Children Roderic O'Gorman told RTÉ Investigates that legislation to allow access to birth information, including birth certificates, will be prepared by the end of March or early April.

My whole world just changed in an instant, because I couldn't believe what I was being told
We know by now that it was not just families in Ireland who were illegally provided with babies. For many years, a steady stream of American couples adopted Irish babies. Under Ireland's new Adoption Act 1952, foreign adoptions were only permitted in very limited circumstances. 
One of those adopted abroad was Brian Webster. Now living in Tipperary, Brian spent almost 60 years of his life believing he was the natural son of Mary and Tom Webster from New York City.
They were, he told RTÉ Investigates, "your typical Irish-American family." 
It wasn't until when he was 11, and the Websters were applying for Brian's US citizenship, that he became aware of any link to Ireland.
Until that point, Brian had always considered himself a New York baby. But when he had to sign his naturalisation papers, he noticed his place of birth was marked as "Dublin, Ireland". 
The oddity was enough to pique his curiosity. But his questions were simply batted away by his parents, who explained that they had been in Ireland when he arrived.
Brian accepted what seemed like a logical explanation. For almost half a century, he never questioned it again.
However, while Brian had indeed been born in Dublin in 1960, he was not the Websters' natural child. 
He was actually born to a young unmarried girl who had given birth to him in a private nursing home in Dublin, before signing what she believed was a formal adoption consent form just two weeks after Brian's birth. 
However, it was actually arranged by the St Patrick's Guild to have Brian illegally placed abroad – a truth Brian was totally unaware of until this time last year, when TUSLA asked to meet him.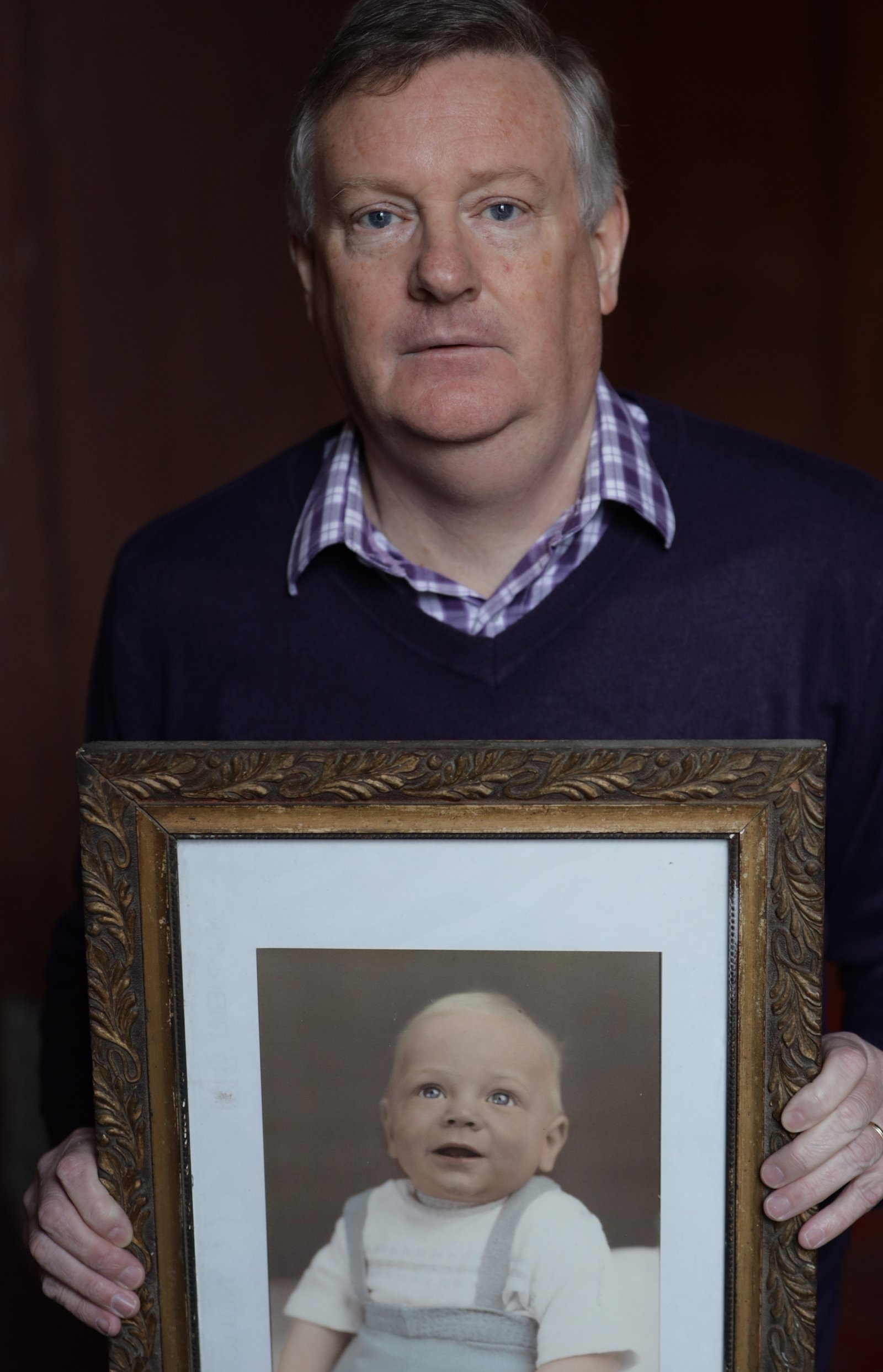 Brian recalled how he was brought, heart pounding, into a small meeting room with two social workers. Sitting in front of a table with a box of tissues, Brian was told, matter of factly, that there wasn't an easy way for them to tell him the news. The people he believed to be his mother and father were not actually his biological parents. 
"My whole world just changed in an instant," Brian told RTÉ Investigates, struggling to hold his emotions, "because I couldn't believe what I was being told."
Brian was given just four pieces of paper. They revealed he was born on the 13 April 1961, a full three weeks earlier than the date on his birth certificate – the one on which he's been incorrectly celebrating his birthday all his life. 
He also learned that he had been given a different name by his birth mother, who had named him Philip Joseph.
"Somebody agonised over saying that's a Philip, that's a Philip Joseph. And then my parents decided that I would be Brian – that I looked more like a Brian, I guess."
For Brian, these revelations are still raw. Even as he tells his story, it is clear that he is still trying to process the major change the last year has brought to his life. 
"It's like having two identities," he said. "It's kind of weird. It's just very, very weird. You know, it's not normal. It's just not normal."
But that is all the information Brian was given. Any remaining details on his adoption form that relate to his birth parents were redacted. 
When he questioned this, he – like so many other illegal adoptees – was told that GDPR legislation precluded TUSLA from sharing such "third-party" information. 
"It's very simple for somebody to just get a piece of Tippex and white something out, but they don't actually realise that what they're whiting out is vital information for somebody," he said. 

When I was told, the first thing that came to my mind was I never want to meet her
"I'm not going to interfere in anyone's life. I just want to know a little bit about me. I've grown up being Brian Webster, and that's who I am, and that's not going to change," he said.
"But who was I? Who was I before I was Brian?"
For lawyers like Dr Maeve O'Rourke, cases like Brian's is evidence, she said, that GDPR is being used as a way for the State to avoid having to answer for the crimes that it was involved in – crimes it failed to stop. 
In her opinion, for as long as adoptees cannot access information about who they are, the violation of their human rights, which began at birth, continues to the present day. 
The State, Dr O'Rourke added, must now "atone for and redress the wrong that was done."
TUSLA told RTÉ Investigates that it acknowledged that receiving redacted information could cause further hurt and upset for people, saying that it has "no interest or desire" to withhold information that could help people understand their own identities.
However, TUSLA added that it was obliged to operate within the law. It is satisfied that it is correctly applying the provisions of GDPR when is dealing with requests for information.
While those on differing sides of the GDPR debate disagree over who is right and who is wrong, illegal adoptees remain helplessly stuck in the middle. 
For many, time is not on their side. Some are battling health conditions devoid of any knowledge of their medical past. For others their birth parents are moving on in years and the window of opportunity for a reunion is narrowing with every week that passes.
"When I was told, the first thing that came to my mind was I never want to meet her," Brian Webster said of his birth mother. 
"As the meeting wore on, I began to think that maybe it would be nice to meet her. At the end of the meeting I thought to myself that I'd like to meet her," he said.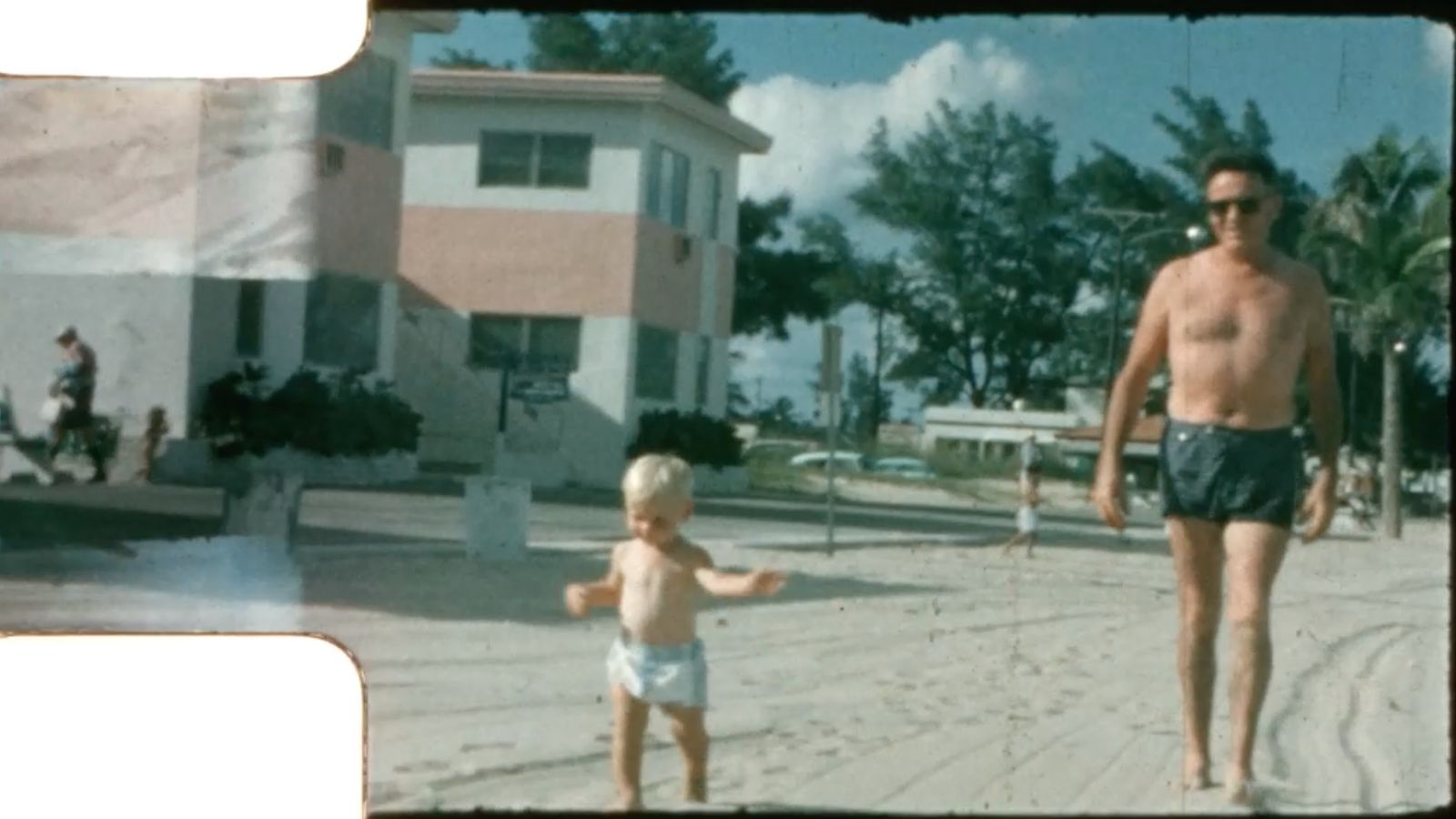 "I went through three phases in an hour-and-a-half. It was very, very strange. So, she's out there somewhere, but I don't know who she is."
The Religious Sisters of Charity told RTÉ Investigates they could not answer the questions put to them, since they had handed all their files to TUSLA. 
They called for a full and comprehensive Government inquiry into adoption practices in the State since 1922, saying a Commission of Investigation was necessary and should happen "without delay". 
Giving a commitment that they would fully cooperate with any such inquiry, the Sisters of Charity added they "deeply regret the hurt and harm caused and hope that a full review will give the answers that are clearly needed."
So shrouded in secrecy is Ireland's history of illegal adoptions that it may never be possible to fully establish just how many babies here were denied their true identities. 
Experts believe the number of those affected could exceed 10,000. Some of them may never discover the truth. For each of those people, their story is individual and unique. But underpinning all their cases is one question: who am I? 
For many of Ireland's illegal adoptees, it is a question that remains unanswered.

If you have been affected by any of the issues raised in this report, the following organisations are available:
For advice and support contact Barnardos on (01) 454 6388 from 9:30am – 4:30pm Tuesday to Thursday or at adoption@barnardos.ie.
For adoption queries, contact Tusla on freephone 1800 80 56 65 from 10am – 4pm Monday to Friday.