The State's Special Rapporteur on Child Protection has called for the immediate enactment of comprehensive tracing legislation to give adopted persons unconditional access to their birth and adoption records.
Prof Conor O'Mahony said the legislation had first been announced almost 20 years ago and it is now time for the Government to act without further delay.
He made his comments in relation to an investigation from RTÉ Investigates, which examines how thousands of Irish babies were illegally adopted over several decades.
In 2016, St Patrick's Guild, run by the Religious Sisters of Charity, transferred all its files to Tusla, the Child and Family Agency. It was then that documentary evidence relating to the illegal adoption of babies in Ireland was discovered. 
Following a Government announcement in 2018, Tusla began contacting those affected. The adoptees were told they had been illegally registered on their birth certificates as if they were the natural sons and daughters of their adoptive parents.
---
Read more:
Who am I? The story of Ireland's illegal adoptions
---
Many had no idea they had been adopted or that their adoption was illegal. Some of those impacted told their stories publicly to RTÉ Investigates for the first time.
Commenting on the investigation, the Special Rapporteur on Child Protection said it reflected a distressing chapter in Irish society that must be addressed with comprehensive and immediate legislative change.
Prof O'Mahony also criticised the failure of successive governments to enact adoption tracing laws over many years.
"We need to enact comprehensive adoption-tracing legislation which would give adopted persons an unconditional right to access their birth and adoption records and we need to do that without any further delay," he told RTÉ Investigates.
"Legislation on this topic was first announced by Government back as far as 2001 and there's been subsequent versions of that legislation in 2015 and again in 2019 and we still haven't seen that legislation come into effect so that really needs to happen and it needs to happen without any further delays in that process."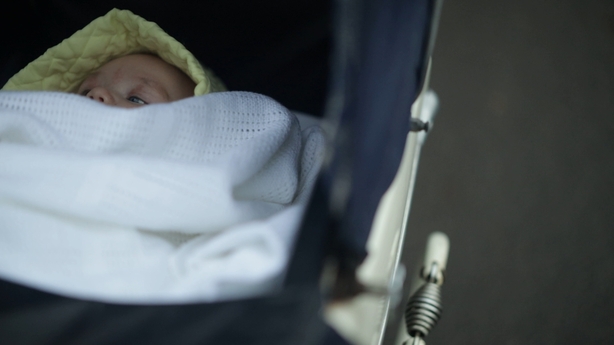 Prof O'Mahony warned illegal adoptions should not be dismissed as a historical problem, saying there is an onus on those in power to listen to illegal adoptees who continue to be impacted to the present day by what happened to them.
"What was done to these people was wrong at the time. It was unlawful at the time – and that can't be put right. But we need to ask what can we do now and one thing we can do now is to try to give them the information they need to fill in the blanks as best they can."
Those efforts, Prof O'Mahony added, included the need for Government to do everything in its capabilities to obtain adoption files that are not already in its possession.
"Many adoption records are scattered around private agencies and adoption societies. If an adoption tracing system is to work effectively, the State needs to put in place the necessary legal and other measures to secure those records and ensure they are under the control of a centralised State entity so that people can easily access the records necessary to establish their identity," he said. 
Meanwhile, RTÉ Investigates understands that a review currently under way into illegal birth registrations has found evidence that the practice was used in many adoption societies here.
The sampling exercise was requested by Government following the St Patrick's Guild revelations, with its findings being delayed until the Commission of Investigation into Mother and Baby Homes had completed its work.
With the recent publication of that report, the way has now been cleared for the latest review. Minister for Children Roderic O'Gorman told RTÉ Investigates that it would be published "in the coming weeks". 
RTÉ Investigates understands the review has looked at the adoption practices of multiple prominent agencies that operated in Ireland from the 1950s to the late 1980s and early 1990s, finding some evidence that illegal adoptions were not confined to St Patrick's Guild alone.
It is understood, however, that clear cut documentary evidence of the practice – as was discovered in the St Patrick's Guild files – may not have been uncovered. 
---
Read more:
Eamonn De Valera Jr repeatedly arranged illegal adoptions
---
RTÉ Investigates further understands that the review shows the role played by several influential figures from Irish society who helped facilitate repeated illegal adoptions, but it is not yet known if those individuals will be named when the report is published. 
It is thought the volume of evidence uncovered by the review is likely to determine if a full inquiry is warranted.
Welcoming the review's upcoming publication, Special Rapporteur Prof O'Mahony voiced his preference for an in-depth follow-up investigation.
"We need to ensure it is a meaningful process that is properly supported and resourced, so that ultimately it is a successful one that in some way gets to the bottom of this problem and its scope," he said, "so we can try and identify as many people as possible affected by illegal adoptions."
Watch the RTÉ Investigates documentary Who Am I: Ireland's Illegal Adoptions on RTÉ Player.