The director of the HSE's National Women and Infants Health Programme has said the evidence suggests that the outcome for pregnant women who get Covid-19 is "by and large very reassuring".
Dr Peter McKenna said the news of four preliminary reports of stillbirths in Ireland that could be potentially associated with a condition called Covid Placentitis is "hugely concerning" for pregnant women.
However, he said that the international experience generally suggests there has been no increase in stillbirths since the pandemic began.
Dr McKenna said up until the early part of the year, there had been around 400 pregnant women who contracted Covid-19 in Ireland, but there are estimates that this figure has since more than doubled.
"I would estimate reasonably we've had about 1,000 pregnant women who have had Covid. That's very much a guesstimate, but it's probably not an unreasonable one," he said.
Dr McKenna added that this increase would be "in line with the national experience".
"We had so many cases of Covid this year, the cases did double nationally at a very alarming rate. I would say that probably happened in the pregnant population as well."
Dr McKenna said that pregnant women should remove themselves from situations where the spread of Covid-19 is likely and that the advice for health professionals is to be on their guard.
If a woman has had Covid-19 and her baby is not moving as much as it usually does, she should go to a hospital and get the baby checked out so they can be reassured.
---
Read more:
Latest coronavirus stories
---
Last night, Deputy Chief Medical Officer Dr Ronan Glynn said that the reports of the stillbirths should be interpreted with caution, as the coroners have not concluded their findings.
Dr Glynn said the condition is effectively an infection of the placenta leading to stillbirth.
He said Covid Placentitis is noted when a woman has had a positive result for Covid-19 from a PCR test preceding a stillbirth.
Pregnant women with Covid-19 are being advised to attend for their appointments after their infection and raise any concerns they have, following preliminary reports of a small number of stillbirths here among women with Covid-19.
Experts stress that the reports in these cases are preliminary and are still being investigated.
The Institute of Obstetricians and Gynaecologists said the vast majority of pregnant women with Covid-19 have mild symptoms and have not had adverse outcomes. 
It said pregnant women who have had the virus should attend for appointments in the weeks after infection.
But the "vast majority" of pregnant women with Covid-19 have mild symptoms, have not had adverse outcomes and that large scale studies in the UK have not shown a higher incidence of stillbirth in women who have contracted the virus. 
Professor Keelin O'Donoghue, a consultant obstetrician at Cork University Maternity Hospital, said pregnant women should not be afraid to attend hospital and should speak up if they have any concerns about foetal well-being.
Speaking on RTÉ's Morning Ireland, Prof O'Donoghue said that from what they know, this is a "rare complication" that is still being investigated.
"What we could have here is a cluster by complete chance," she said.
"The advice for pregnant women is, at a very simple level, try not to get Covid. Vaccination should be considered, and for those in priority groups it is being made available, irrespective of pregnancy."
For pregnant women who have Covid-19, Prof O'Donoghue said it is really important that their healthcare providers know and that women attend their visits as normal. 
"Women should certainly not ignore any signs of concern that they might have and should be listened to when they present to the maternity hospitals," he said.
She said that while a small proportion of pregnant women with Covid-19 do become critically unwell, the majority of maternal and neonatal outcomes are reassuring. 
She said Ireland's experience with Covid-19 in pregnancy has been "reasonably reassuring" and in line with most other European countries, in terms of what has been reported.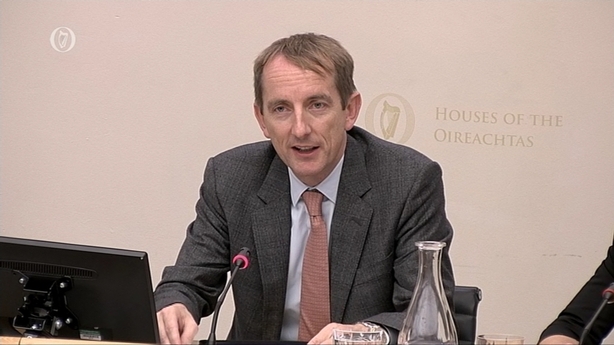 Professor Fergal Malone, Master of the Rotunda Hospital, has said the cases of some stillbirths among women infected with Covid-19 is not surprising. 
Speaking on RTÉ's Today with Claire Byrne, Prof Malone said every year unfortunately around 200 women in Ireland experience the tragedy of stillbirth.
"In ways it is not surprising in the middle of a Covid pandemic to find out a number of these cases may have been associated with Covid infection," he said.
However, Prof Malone said it is not certain yet if the Covid infection caused the stillbirth.
"It is important to point out there is a difference between causation and association," he said.
"It is possible to find infection of Covid infections in the placenta, but it is a difficult thing to conclude that the Covid in the placenta caused the stillbirth. And that is what we don't know so far."
He said so far they have looked after 200 pregnant women in the Rotunda who have had Covid and there has been no adverse outcomes among all those women.