A move by three tech giants in the US to shutdown Parler - a social media platform favoured by Donald Trump supporters - has renewed debate over freedom of speech online.
In the wake of the US Capitol riots earlier this month, Apple and Google removed Parler from their app stores, while Amazon Web Services stopped hosting the company on its servers.
All three argued Parler had not done enough to moderate content posted on its platform.
Associate Professor in UCD's Sutherland School of Law TJ McIntyre said of the Parler shutdown: "This is the first time we've seen this response to the platform."
Dr McIntyre, who is also Chair of Digital Rights Ireland, believes it is down to the failure of the US State that private companies ended up taking action against Parler after the 6 January riot at the US Capitol building, an event that hundreds of Parler users are alleged to have attended. 
"In the context of the Capitol riots, one of the problems here is that firms have taken on this power on by default," he said, adding "it's not that they wanted to have this power, rather that the US federal government failed in its obligations and as a result, you have seen firms stepping in in this way".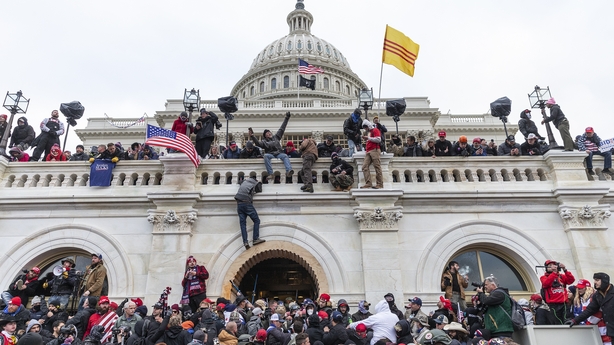 While the UCD Professor thinks Parler may be entitled to exercise its right to freedom of speech and expression, he said other companies should then be afforded the same right. 
"Under the US Constitution, the First Amendment gives a platform such as Parler the right to say 'we're going to host this content and we don't care that you don't like it'.
"But equally there's a corresponding right on the part of the other intermediaries associated with Parler to say 'well we don't want to be associated with that any more and we are going to exercise our First Amendment right'.
"On the one hand, they claim the right to say - or to allow their users say - whatever they want, but on the other, they believe other businesses should be forced to associate with them," said Dr McIntyre.
Parler might only have come to prominence around the time of November's presidential election, but the platform has been around for some time.
Deputy Editor of Science & Technology news site Silicon Republic Jenny Darmody pointed out that "Parler was actually founded in 2018 so it has been rumbling around for a while.
"It marketed itself as an alternative to the mainstream social platforms, so it would be competing against Twitter and Facebook.
"But it promoted itself as more of an outlet for free speech and it would attract the type of people who would feel they were being censored by things like Facebook and Twitter," she added.
Amazon said it raised questions about how Parler was moderating violent threats prior to the Capitol riots.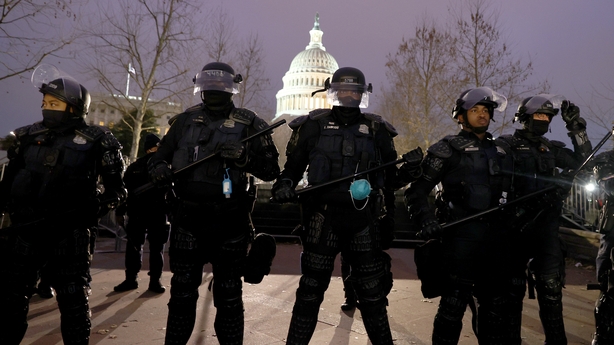 "It's not a case of big tech not knowing about them before but once it all came to a head there was public pressure to do something about it," said Ms Dermody.
"Because elevating these kinds of opinions and having a platform with this kind of power and rhetoric behind it ... they have to stand up and take responsibility for that."
Ciarán O'Connor, Disinformation Analyst with London-based think tank, the Institute for Strategic Dialogue, said far-right platforms market themselves as "free-speech havens when in reality what this really means is that these platforms take an extremely passive approach to content moderation".
He said this can result in "violence and threatening discussions" fostering and "provides a home for extremist groups". 
Mr O'Connor has been monitoring what alternative platforms Parler users have migrated to since its closure, and has seen "a surge in some supporters migrating to lesser-known platforms like Gab and Telegram.
"Gab is in many ways like Parler, it models itself as a free-speech haven while Telegram is an app used by multiple groups of all persuasions but from what we've seen, (Parler) users are migrating there."
In a statement on its website, Parler denies its platform was used to co-ordinate the Capitol riots, adding that the company is working to establish an alternative social media platform.
To that end, Parler has reportedly enlisted the help of a Russian web-hosting company in a bid to get back online.
Mr O'Connor believes it is likely Parler will come back "in some form". He said: "We've seen the most extreme of websites or platforms that were taken down find new homes online."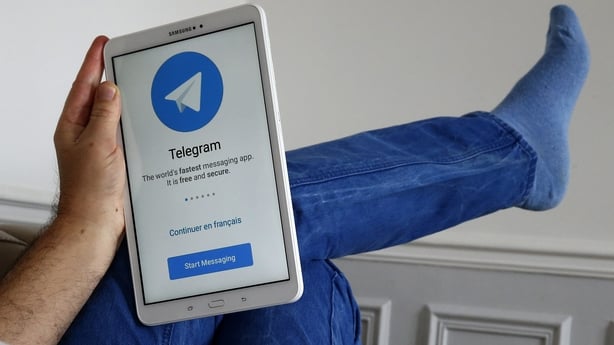 But, he added, "one of the main questions about what happens next for Parler is will users return to it?"
According to Mr O'Connor, prior to it being shut down, programmers and hackers were able to "find a backdoor into Parler and download videos, content, imagery and other user data.
"If users are to return to Parler, maybe they might be worried or anxious about what data has been leaked and how safe their details are." 
Dr McIntyre said that in future, that ideally, there would be clear rules to deal with a repeat of the Parler situation, otherwise private firms are likely to continue to be the ones to act. 
"In an ideal world, there would be a clear legal framework dealing with the question of when internet users and also internet services can be removed ... as a result of the illegal or hateful speech of those users.
"In the absence of that, we have a very much second-best alternative of private companies such as Apple and Google being forced to take this role on themselves."