The European Union's chief vaccine negotiator has said the EU had bought all the doses it could and that there would be "abundant" doses available in the second quarter. 
Sandra Gallina also denied that individual member states could negotiate their own contracts with pharmaceutical companies, telling the European Parliament that there was no spare capacity in the market.
In a staunch defence of the EU's vaccine procurement policy, she said any bilateral deals would have to come after the EU's overall roll out of vaccines.
"We will get our [vaccine] doses," Ms Gallina told a special hearing in the European Parliament.
"Our doses are in contracts with schedules and they will come with those schedules, and any other doses will need to come later. Capacity is fully booked at the moment."
It has been reported that Germany had bought 30 million doses of the Pfizer/BioNTech vaccine outside the EU's bulk purchasing programme, and that Cyprus had sought extra doses from Israel.
The reports come amid concerns that the EU has been slower to vaccinate its population than the UK and US.
---
---
Ms Gallina told MEPs in the health committee that the EU's wholesale purchase of vaccines was designed to ensure value for money so that all health systems in Europe would be able to afford Covid vaccines.
"This has been a true European effort not to leave any member state behind," Ms Gallina, who is secretary general of the Commission's health directorate, told MEPs.
The EU has faced criticism that it did not buy enough vaccines when signing contracts with pharmaceutical companies last year, over the time it has taken for vaccines to be approved by the European Medicines Agency, and over the slow distribution.
Last year, the EU negotiated contracts on behalf of member states for bulk procurement of vaccines.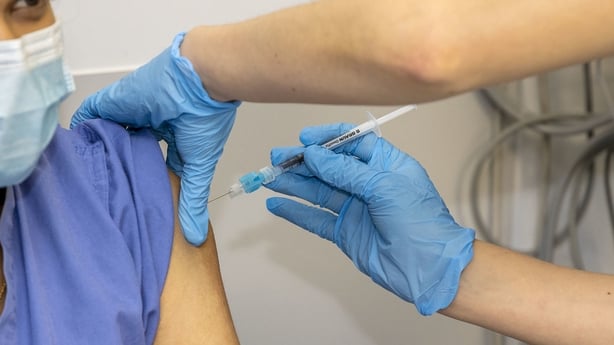 The objective was to ensure that member states were not bidding against each other to the advantage of pharmaceutical companies.
Contracts were concluded to buy 400 million doses of Astrazeneca, 600 million doses of the Pfizer/BioNTech vaccine, 300 million doses of the French Sanofi-GSK vaccine, and 400 million doses of the Johnson & Johnson vaccine.
There are further contracts for 160 million doses of the Moderna vaccine, 405 million doses of CureVac and there are talks with Novavax with a view to purchasing up to 200 million doses.
The commission has argued that it invested in a diverse portfolio of vaccines being worked on by six producers in order to ensure that Europe would be covered once trials started to show that vaccines were safe and effective.
Vaccine doses would then be distributed among member states proportionate to their population.
Ms Gallina defended the Commission's approach, pointing out that contracts were signed based on the availability of doses and a strict schedule in being able to deliver those doses.
"If I buy a monopoly of doses on paper ... saying I bought billions of doses but they are not delivered - what's the use?" she said.
German news magazine Der Spiegel reported on 18 December that the commission only initially procured 200 million doses of the Pfizer/BioNTech vaccine, with an option on a further 100 million.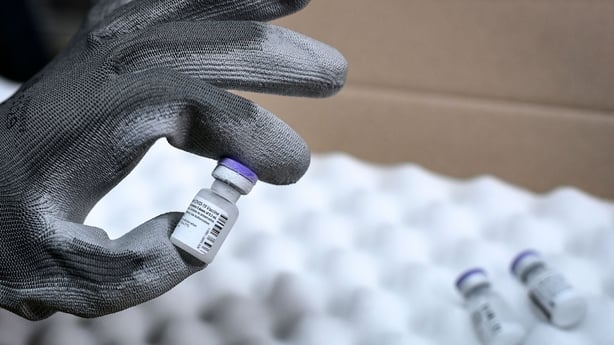 This was in November, when trials were already showing a high degree of efficacy.
Der Spiegel said the commission had turned down a further 200 million doses offered by BioNTech.
This met with a denial from the EU's chief negotiator. "We bought as much as was offered. It was offered on the basis of a price and on delivery," Ms Gallina told the European Parliament. 
The committee also heard that the EMA's process for granting authorisation to vaccines ensures that pharmaceutical companies, and not member states, are liable if problems with the vaccines emerge.
Ms Gallina told the European Parliament that if member states opted to grant vaccines emergency authorisation in order to sidestep the EMA's procedures, then they would be liable if there were problems.
She said that while the commission was responsible for striking agreements with pharmaceutical companies and for the actual delivery to national capitals, member states were responsible for the logistical roll out of vaccines.
She said that so far there were only three problems with delivery, and they related to examples when the vaccines were delivered either a day late or a day early.
"I'm exhorting member states to tell us if there are any problems," she told the committee.
The European Centre for Disease Prevention and Control (ECDC) has set up a new monitoring system to which member states will report twice a week on how the vaccination programmes are proceeding.
Meanwhile, the European Commission has reached agreement with the pharmaceutical companies concerned to have the contracts, which have until now remained secret, made available to MEPs through a reading room. 
AstraZeneca requests European Medicines Agency to approve Covid vaccine
The European Medicines Agency has received a request for approval from AstraZeneca for the Covid-19 vaccine it developed with Oxford University.
The EMA said it would assess the application under an accelerated timeline.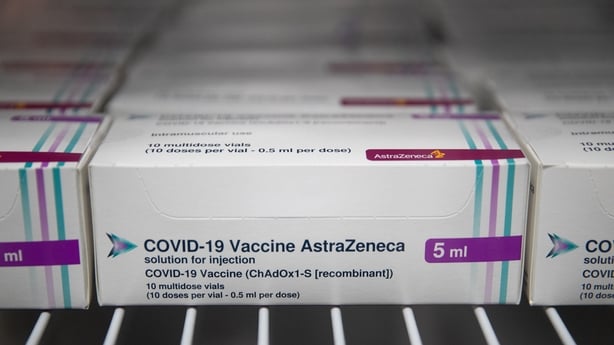 An opinion on the conditional marketing authorisation could be issued by 29 January, it said in a statement.
European Commission chief Ursula von der Leyen hailed the application by Oxford-AstraZeneca as "good news".
"Once the vaccine receives a positive scientific opinion, we will work full speed to authorise its use in Europe," she said on Twitter.
Tánaiste Leo Varadkar described it as a "very positive development".
Very positive development. If approved this vaccine will allow significant scaling up of vaccination programme https://t.co/gXLUoclWxc

— Leo Varadkar (@LeoVaradkar) January 12, 2021
AstraZeneca has previously been criticised over a lack of clarity and transparency on trials that had shown varying outcomes in the jab's efficiency.
Initial large-scale trials in which volunteers in the UK and Brazil were given two full doses showed 62% effectiveness.
For volunteers who received a half-dose first and then a full dose one month later, however, the vaccine was found to have 90% efficacy.
"Additional scientific information on issues related to quality, safety and efficacy of the vaccine was also provided by the company at the request of (the EMA) and is currently being assessed," said the EMA.
The agency has already recommended authorisation for the Pfizer-BioNTech and Moderna vaccines, which the European Commission subsequently approved for use in member states. 
Moderna said deliveries of its coronavirus vaccine to EU and EEA member states began yesterday.
Chair of the National Immunisation Advisory Committee Professor Karina Butler said she understands a quantity of the vaccine will be in Ireland this week.
Last week, Minister for Health Stephen Donnelly said Ireland had pre-ordered 875,000 doses of the Moderna vaccine.
Like the Pfizer-BioNTech jab, it takes two injections spaced out over several weeks for Moderna's version to reach maximum effectiveness.
However, it poses fewer logistical challenges as it requires storage only at -20C rather than around -80C for Pfizer-BioNTech's vaccine.
On 18 December, the European Commission exercised its option to order an additional 80 million doses of Moderna's vaccine against Covid-19, bringing its confirmed order commitment to 160 million doses in 2021.
EMA receives the application for a conditional marketing authorisation of #COVID19 Vaccine AstraZeneca: https://t.co/FVoelj9uvP pic.twitter.com/rpPoVEcNPk

— EU Medicines Agency (@EMA_News) January 12, 2021
The Serum Institute of India, the world's biggest producer of vaccines, is one of the companies making the AstraZeneca Covid-19 vaccine.
The Indian government is seeking to shore up supplies before a decision on exporting the vaccines is made within the next few weeks, Foreign Minister Subrahmanyam Jaishankar said today.
India has to balance the needs of its own population, which is set to receive the first shots this weekend, with that of foreign countries, Mr Jaishankar said.
Meanwhile, scientists at the World Health Organization warned that mass vaccinations would not bring about herd immunity to the coronavirus this year, even as one leading producer boosted its production forecast.
Infections numbers are surging around the world, especially in Europe where nations have been forced to ramp up virus restrictions even as vaccines are rolled out.
Additional reporting Reuters, AFP