A group of young people are taking the initiative to clean a brand new skatepark in Ballyfermot in Dublin every day.
Ballyfermot Community Action Group was set up four weeks ago by Ballyfermot Youth Service.
The group meets every morning and evening to clean the €1.6m skatepark.
One of its members is 13-year-old Jamie Corish.
"I come here every morning to clean because it's a good thing to do ... it gives me something to do. It's nice to have something nice in Ballyer. Because there isn't many nice things here."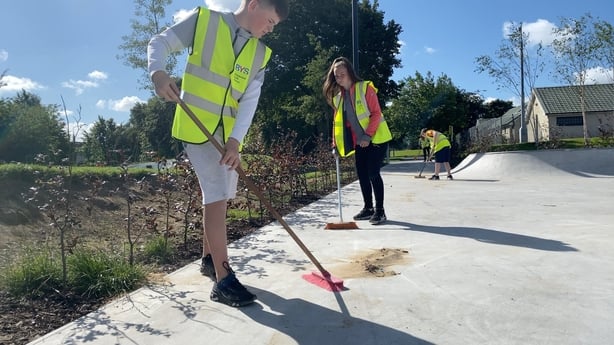 Ger O'Reilly is a youth worker with Ballyfermot Youth Service. He started the cleanup with the kids to try instil a sense of ownership and appreciation for the park.
"There's this whole perception that somebody else will do that, somebody else will clean the park. That's not what we want you kids to be thinking," he said.
"These kids are the next generation. If we can instil that sense of ownership with these young kids, and they can pass it on, that will create a generational change."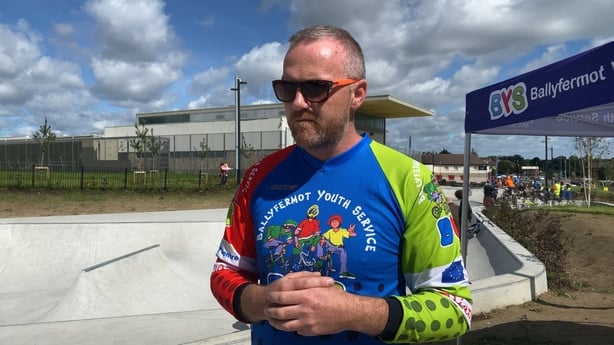 The group spend an hour in the mornings cleaning the park. Once it is clean members start their BMX club.
The group says new volunteers and members are always welcome.