President Michael D Higgins has led tributes to "legendary sporting icon" Jack Charlton who has died.
The former Republic of Ireland soccer manager was 85. Charlton managed the Irish team to their first major tournament at Euro 1988, and also led them to World Cup tournaments in Italy and the United States in the 1990s.
President Higgins told RTÉ that Jack Charlton was "an icon of a particular period that's very, very important". He said that Mr Charlton lifted soccer and the Irish team into a new place in people's minds.
"After the period between '86 and '96 was when Irish people started going abroad with confidence and the Irish supporters acquired a huge reputation for the way they handled both success and defeat."
President Higgins said he met the former Ireland manager on a number of occasions and recalled the warmth of his personality. He said Jack Charlton understood the players and "just loved the game".
"There was a perfect continuity between the kind of loyalty he gave in his day to Leeds and the loyalty that he would in turn give the Irish team and through the Irish team, to Ireland and its sports community."
President Michael D Higgins pays tributes to the late Jack Charlton, saying he was 'an icon of a particular period that's very, very important' | https://t.co/CxZ7b0O8VR pic.twitter.com/DqxzFLmj6r

— RTÉ News (@rtenews) July 11, 2020
In a statement earlier, the President said news of the death had "been received with great sadness by those of us who took him to their hearts as he brought Ireland to some of our most celebrated moments in Irish sporting history".
"He leaves a legacy of outstanding leadership of a group of players of many diverse talents, which he moulded into the successful team that captured the imagination of the nation.
"It was not just the success on the field of play, Jack's endearing popularity also had much to do with the warmth and personality of the person who quickly became such a legendary sporting icon."
'Truly a magical time'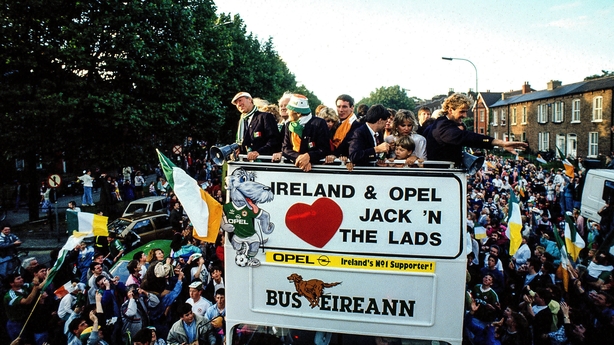 Taoiseach Micheál Martin described Charlton as one of the great characters of the football world. "He was an iconic figure on and off the pitch, in England and Ireland."
The Taoiseach said Charlton "came to personify a golden era in Irish football at a European and World level from the late 1980s onwards".
"The Italia '90 campaign was more than just a football tournament for us all, it was a time of unbridled joy and celebration throughout the nation."
The FAI described Charlton as the manager who "changed Irish football forever". Taoiseach Micheál Martin said he personified a golden era in Irish soccer which brought unbridled joy to the nation. pic.twitter.com/TQmhavnWC2

— RTÉ News (@rtenews) July 11, 2020
He said the great moments of that campaign are embedded in a generation's memory. "It was truly a magical time."
Mr Martin also thanked Jack Charlton "for his honest, workmanlike and no-nonsense contribution to football and to Irish life".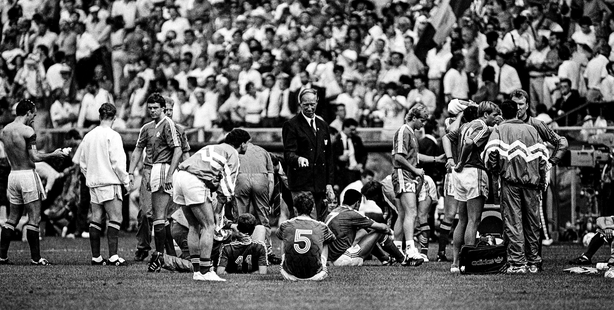 Tánaiste Leo Varadkar said he was "filled with sadness" on hearing the news, describing Charlton as "Ireland's most loved English man" and indeed an honorary Irish citizen in his own right.
He said Jack Charlton lifted the nation when the country did not have all that much to cheer about when he came here in the 1980s.
Sinn Féin's Mary Lou McDonald called Jack Charlton Ireland's most beloved Englishman.
"Sorry to hear of his passing. He kept 'em all under pressure and kept us all cheering the boys in green on."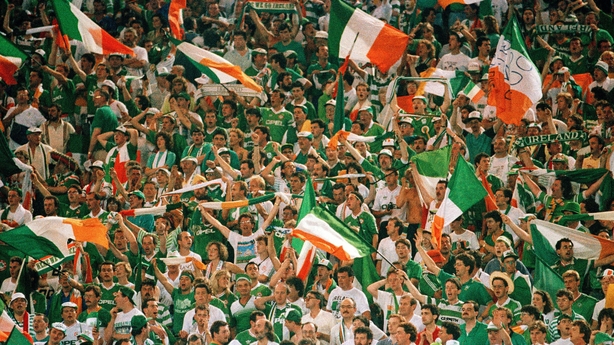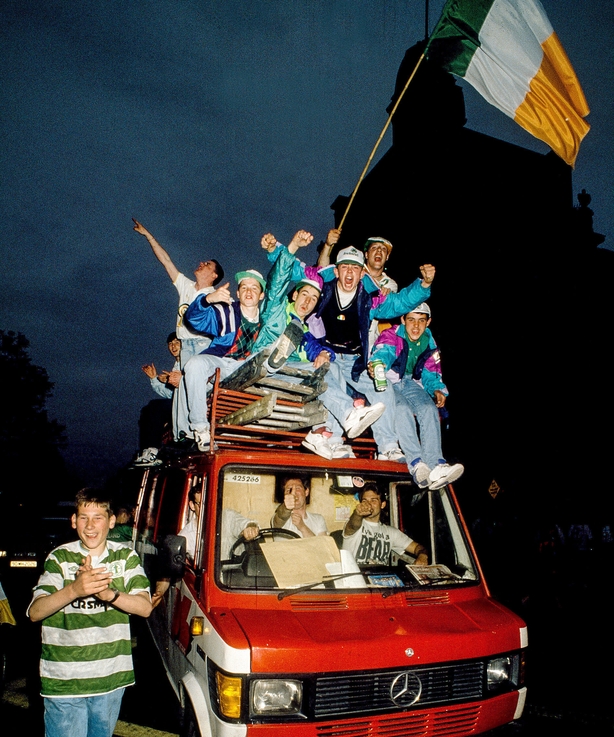 ---
Read more:
Jack Charlton dies at 85
'Sleep well Jack' - Tributes pour in
Charlton received Freedom of Dublin
---
Labour leader Alan Kelly tweeted: "Such sad news today. Grew up addicted to watching and following his Irish team play and like so many others, they were a huge part of my childhood and teenager years. RIP Big Jack."
WATCH: "It was a confluence of circumstance. Jack Charlton came into the job when Ireland was at a pretty low ebb" - George Hamilton on how #JackCharlton led a nation #rtenews #RIPJack pic.twitter.com/3d8Gla3Mol

— Sharon Tobin (@sharontobin) July 11, 2020
In the sporting world, Paul McGrath, the FAI and Leeds United were among those to pay their respects.
The FAI tweeted their respects, saying he was a manager who changed Irish football forever.
"The FAI is deeply saddened to learn of the death of Jack Charlton, the manager who changed Irish football forever. Our thoughts are with Pat and the family at this sad time.
One of his greatest servants on the field was Paul McGrath and the former centre-half and midfielder tweeted a touching tribute to Charlton.
Absolutely gutted ??

Father figure to me for 10 years, thanks for having faith in me. Sleep well Jack, Love ya ??

Thinking of Pat, John and Peter at this sad time ?? ???? ?? #thanksforthememories pic.twitter.com/qstCVbCK4C

— Paul McGrath (@Paulmcgrath5) July 11, 2020