The Minister for Health, Simon Harris, has said he believes the country is moving towards reopening at the right pace, in line with public health advice.
He appealed to the public to keep the number of people they are in close contact with low, and to self-isolate immediately if they have any symptoms.
Mr Harris said health authorities were not ignorant of the fact that people needed to see other people and had found the last few months very hard.
People should ask themselves "who do I need to see?" and limit their contacts to that. He said we all had a duty of care towards each other to keep close contacts at a sensible level.
Mr Harris expressed concern about the low use of face coverings and said there needed to be greater use of them on public transport and in shops and supermarkets.
He acknowledged the "significant progress" made by Irish people in suppressing the virus and said that the announcement of 'Phase 2 plus' yesterday gave people a sense of hope.
The Minister said people could now begin to plan again and businesses could reopen. But we were entering the next phase in the full knowledge that there were risks and people had to proceed cautiously and with care.
He said personal behaviours such as keeping a safe distance from others, washing hands and cough etiquette were now more important than ever.
He urged people not to get involved in mass gatherings at this point. He said he abhorred racism and was disgusted, sickened and horrified by the death of George Floyd.
Mr Harris said he was also conscious that Ireland needed to get its own house in order in relation to racism. But he said regardless of how just your cause is, now was not the time to have a mass gathering and there were other ways of people making their voices heard.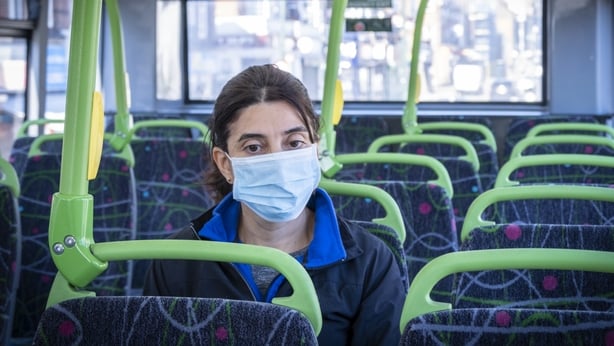 The Minister said health authorities recognised that children had lots of needs and what could be reopened safely should be reopened. He said local authorities needed to look at their outdoor facilities and playgrounds, and see if they could open at least some of them on the basis of public health advice.
The Minister praised retail chain, Penneys, for taking the decision that they were not ready to open on Monday. He said that was the kind of responsible behaviour that the Government wanted to see from businesses.
He urged people not to queue or camp outside shops in advance of reopening, saying people should use the "cop on" and commonsense they have shown to date.
He said Phase 2 would allow more people to visit other people's homes and he was hopeful that "friends and family" could give "a dig out" in relation to childcare while crèches remain closed. He said this was not ideal but the Government was making "good progress" on access to childcare.
In relation to foreign travel, the Minister said even though airlines were sending marketing material about resuming travel to other countries, now was not an appropriate time to take non-essential trips abroad.
Although he said that advice may change at a later point in time. He said staycations were much more likely this summer. He acknowledged that there was no law against travelling abroad. But so far, he said, people had used their heads and listened to the public health advice from doctors.
Minister Harris said detailed guidance would be published "probably this week" in relation to how pubs would reopen from 29 June. He said it would not be safe to reopen the traditional type of pub where people gathered around the bar, but those that largely operated as restaurants with chefs and kitchens would be allowed to open.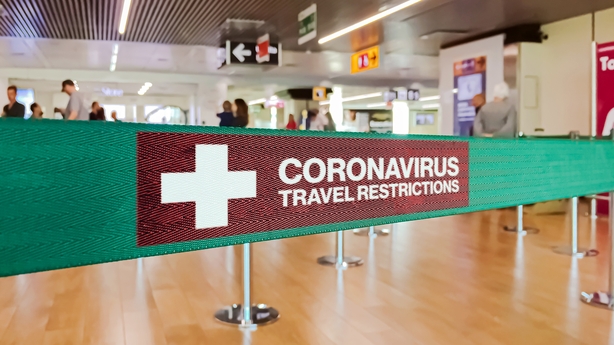 However, he said it would not be the case that a pub could "call a pack of peanuts a starter, a packet of Tayto a main course and a glass of coke a dessert".
The Minister said he acknowledged that the issue of weddings was a very stressful one for many and had asked Dr Tony Holohan to look at this issue. He said the issue was likely to be covered in the National Public Health Emergency Team advice about what the remaining phases of the reopening would look like.
It was difficult to predict the trajectory of the virus, but Mr Harris said it was highly unlikely that large indoor gatherings of 100 people would be allowed over the next few months. He pointed out that 25 people would be allowed attend funerals.
He also said there had been significant progress in relation to tracing contacts of confirmed cases in meat factories. And 90% of contacts were now being traced, according to the HSE.
This meant a small number of people had not been traced and he pointed out that contact tracing was reliant on being able to contact the other person.
However, Mr Harris said he was reassured by figures that 88% of those meat factory workers who had contracted the virus had recovered and 60% of them had returned to work.