The Taoiseach has announced an acceleration of the roadmap into easing the restrictions brought in to contain the spread of Covid-19.
So what changes will we see from Monday 8 June when what Leo Varadkar called "Phase 2 plus" commences?
Phase 2 Plus (8 June)
Everything outlined in Phase 2 has been given the green light while some of Phase 3 has been brought forward. 
Stay Local: You may travel within your own county, and up to 20 kilometres from your home if crossing county boundaries.
Meeting other people: You may meet up to six people from outside your household both indoors and outdoors for social gatherings.
Sports: Organised outdoor exercise, sporting, cultural or social activities of up to 15 people may take place. Behind-closed-door horse and greyhound racing can commence. Elite athletes may return to their training facilities.
The Irish Greyhound Board said it has arranged for a "comprehensive schedule" of greyhound trials to commence on 8 June at all 14 greyhound tracks with the intention of returning to racing behind closed doors early in the week commencing 15 June.
Shops: Most retailers are reopening - but not all. Penneys will not begin reopening stores until 12 June. Shopping centres can only reopen from 15 June. Opening times will be staggered. Shopping centres must take measures to ensure people do not congregate at benches, fountains or food courts.
Transport: Walk or cycle if you can. Only use public transport if you absolutely need to.
Masks: It is recommenced that face coverings be worn in public places, such as shops, and on public transport.
Funerals: Up to 25 immediate family and close friends may attend funeral services.
Children: Outdoor summer camps may operate for post-primary children in groups of no more than 15. Playgrounds and commercially-serviced outdoor amenities may also reopen. However, Dublin City Council said it does not operate supervised playgrounds and pending further clarification, its playgrounds will not reopen from Monday.
There will be a new Summer Education Programme for children with special educational needs and disadvantaged children. Minister for Education joe McHugh will bring proposals to Government on this next week.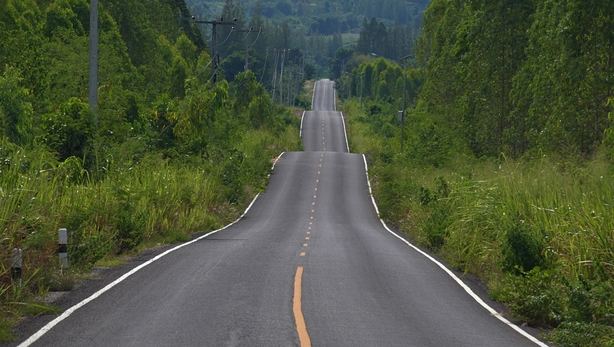 Work: The advice remains to work from home where possible. The Return to Work Safely Protocol is the operative guide for employers and employees. Marts may open where social distancing and hygiene can be maintained.
Read all about it: Public libraries will commence reopening.
International travel: All non-essential overseas travel to and from Ireland should be avoided. Passengers arriving from overseas are expected to self-isolate for 14 days.
Advice for cocooners: If you are over 70 or medically vulnerable, continue to stay home as much as possible. You may welcome small numbers of people to your home, but maintain social distancing. When out shopping, you are advised to use the times specially allotted by retailers. If you are visiting someone who is over 70 or medically vulnerable, be extra-vigilant.
Two metre social distancing: This remains the public health advice.
Nursing homes: Limited nursing home visits will be allowed from 15 June under certain circumstances.
Phase 3 (29 June)
Drinking and eating: Bars (with or without restaurant licences, as long as they serve food) can reopen with table service only and restaurants will reopen alongside hotels. The Taoiseach said detailed guidance will be published next week for hotels, bars, restaurants. 
Chief Medical Officer Dr Tony Holohan, when asked if people had to eat a meal if they were going to be in a pub, said that "a few fellas getting together for a few pints and having a packet of peanuts" does not constitute a meal in a restaurant.
He said people had to be sensible and not congregate at a bar, they had to sit down and be served. Dr Holohan said most Irish people know the difference between a restaurant and a pub and he felt they would be sensible.
Health: Minister Simon Harris says there will be a "clear timeline" on resumption of screening programmes expected by the end of June.
Tourism: Hotels, hostels, caravan parks, galleries and museums will welcome visitors again.
Travel: All restrictions for travelling within Ireland will be lifted. There is no date set yet for people to be allowed travel abroad again. Mr Varadkar said he would not encourage anyone to book flights.
Hair salons/barbers: At present, they remain in the Phase 4 stage (20 July).
Weddings: There is no decision yet as to if they can be held in Phase 3 or 4 and the numbers that will be allowed to attend.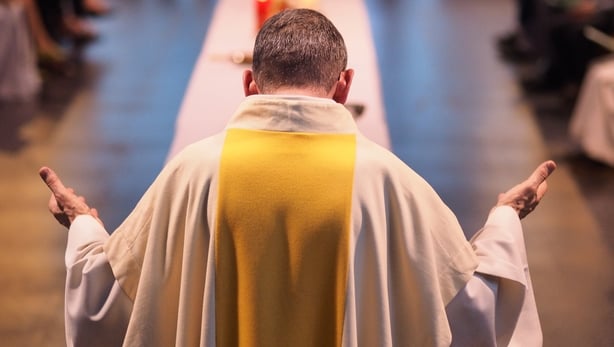 Religious services: People can attend services at places of worship from the beginning of Phase 3, with physical distancing measures in place. Catholic Archbishop Diarmuid Martin said "this will be a consolation to many people and preparations will be intensified to ensure this can be done safely".
Dr Martin also said that communions and confirmations in small groups may now be able to take place later in the summer. 
Childcare: Crèches, childminders and preschools will open for children of all workers who need childcare to return to work. However, where capacity is limited, preference will be give to children of frontline workers. Children will be grouped into pods, of between six and 12, to reduce the risk of transmitting coronavirus.
Phase 4 (20 July) - this is now the final phase
Hair salons/barbers: At present, they will not reopen until this phase.
All bars back: Pubs that do not serve food can reopen. However, Brian Foley from the Vintners' Federation of Ireland has warned that many will remain shut if the two metre social distancing advice remains. "This is because it would reduce capacity by up to 87% of standing customers and 65% of those seated in a typical bar layout. So it would simply not be viable for many pubs to run a business."
Socialising: A slightly larger number of people - the exact number yet to be decided - may visit another household for a short period of time while maintaining social distancing. Small social (non-family) gatherings will be allowed but will be limited to a maximum number of participants.
Culture/recreation: Theatres and cinemas can reopen with social distancing in place. Indoor recreational venues, such as bowling alleys and bingo halls, will also open their doors.
Work: There will be a phased return to work across all sectors. Employees who cannot work remotely will be the first to return to onsite working. Depending on the business, measures such as shift work and staggered hours will be implemented. Remote working will continue for those who can do so.
Sport: Close physical contact sports, such as rugby and boxing, can resume. Gyms, dance studios and sports clubs can reopen alongside effective cleaning and social distancing.
Spectators can begin to attend live sporting events only in accordance with both indoor and outdoor number restrictions and where social distancing can be complied with.
Larger gatherings: Some larger social gatherings can take place (for example, weddings). But these will be restricted due to the risks involved.