The backlog of testing for Covid-19 has been eliminated, according to the Health Service Executive.
In its weekly briefing, the HSE said there was now "zero backlog".
It said the supply of personal protective equipment (PPE) continued to be challenging.
HSE Chief Executive Paul Reid said testing was currently meeting existing demand and the focus now needed to be on long-term residential care settings.
He said by the end of today, 4,000 tests on residents and staff will have been completed.
In total, around 30,000 residents in long-term care and around 28,000 staff will need to be tested.
There were 248 outbreaks or suspected outbreaks in long-term residential care facilities, he said. 60% of nursing homes did not currently have cases of Covid-19.
300 staff members in such facilities had taken up the offer of having accommodation provided for them, the briefing heard.
Nursing Homes Ireland has said there needs to be a "national approach to a national emergency" to tackle the spread of Covid-19 in nursing homes.
This evening, the Department of Health said it had been notified of 39 additional deaths, with 493 additional cases confirmed, including results returned from German lab.
Meanwhile, the number of confirmed cases of Covid-19 admitted to the country's 29 acute hospitals has fallen for the third consecutive day.
As of 8pm last night, the number of admissions had fallen by 4.9%, following falls of 0.5% and 2.8% on the previous two days.
The number of confirmed cases in ICU is up slightly from 132 to 140, again as of 8pm last night. The number of suspected cases is down from 32 to 27.
Yesterday's figures showed that 41 more people with Covid-19 had died bringing the total number of deaths here to 571.
778 additional cases of the virus were also confirmed  bringing the total to almost 15,000 cases.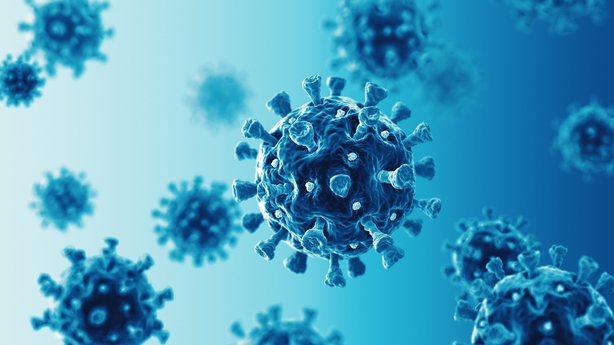 More than 90% of those who have died were over 65 and nursing homes in particular have been seriously affected.
More than half of the deaths from the virus in this country have been associated with nursing homes.
Meanwhile, a census of mortality in Ireland's nursing homes has begun as part of measures to assess and deal with the scale of Covid-19 in long-term residential care.
HIQA inspectors will also go into nursing homes to assess their level of preparation for an outbreak and the systems they have in place to keep residents safe.
Recruitment and childcare for staff
At this morning's briefing, the HSE said that providing childcare for healthcare workers is still being discussed through the National Public Health Emergency Team and senior officials in relevant government departments.
"We await the outcome from that," Mr Reid said, adding that it is an issue he would like to see addressed.
Mr Reid cited a recent survey among staff over the past week or so, saying that "approximately 7,000 out of 140,000 either do have or foresee childcare issues".
He said HSE officials are aware that over time that people's arrangements might not be as sustainable.
The HSE has recruited and is in the process of offering or offered contracts to 1,500 applicants through the "be on call for Ireland" process.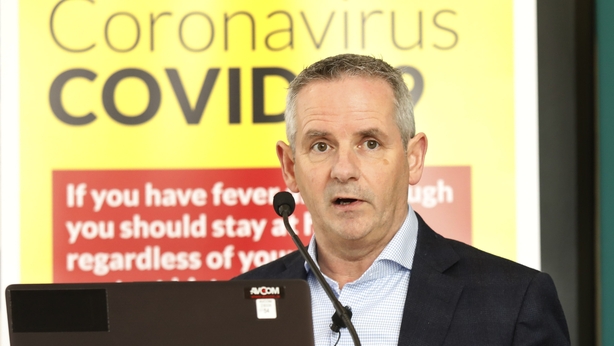 It comprises 345 nursing and midwives, 280 doctors, and about 280 healthcare assistants among a range of frontline care supports recruited.
Separately, Mr Reid said another 1,900 staff have been recruited directly into healthcare and hospital settings.
He said that brings the total to "about 3,500" in terms of recruitment over the past few weeks.
Testing at 27 labs
There is now increased lab testing capacity and private lab Enfer in Naas is also being used to carry out tests, the HSE CEO said.
There are a total of 27 labs doing testing for the Health Service Executive. 26 are based in Ireland, including hospitals, the National Virus Reference Laboratory and Enfer.
They are carrying out about 1,000 lab tests per day, Mr Reid said, with 60% of all tests processed in Ireland and the remaining tests done in Germany.
150,000 reagents for testing from a Chinese supply line have gone through quality assurance and are being distributed through the hospital system. 11,500 swab tests were completed in the community last week, he added.
Mr Reid said there is capacity for 7,000 in 48 testing centres nationwide.
Additional reporting Orla O'Donnell, Laura Hogan