Only a week ago, life in many parts of Italy was carrying on. Friends meeting for an aperitivo, a kiss on each cheek, a slap on the back.
Days later, everything had changed.
It was only last Tuesday when the entire country was locked down, following on from measures in the north to contain the deadly coronavirus, Covid-19, that has so far killed more than 1,800 Italians.
But despite the initial explosion of cases in the north, people in other parts of the country were slow to adapt their behaviour.
"I know Ireland is probably about 10 days or two weeks behind Italy. To be honest I felt two weeks ago, and even last week, I was kind of complacent about this. I kept thinking it's in the north of Italy, it's not necessarily going to affect us," says Helen Harrington, president of the Irish Club of Rome.
"But now, we are quarantined, we have to stay at home, nobody can leave. And you hear the stories of why we have to do that, because basically there are no intensive care beds left in Italy and they are having to make decisions about who lives and who dies."
Italians must have a form filled out to leave their homes, in case they are stopped by police. They are only allowed to go out for food shopping, work or a medical appointment.
"It has really sunk in here, and I would agree with other people who are in Italy. I think Ireland and other countries should just take the drastic measures Italy has taken, and sooner rather than later. If it means the virus stops and the virus doesn't spread, then I think there is reason to do that," she says.
Elizabeth Looney is a teacher in the European School in Varese, about 50km from Milan. She lives there with her husband Patrick and their one-year-old daughter Lucia. She agrees that the sooner everything is shut down in Ireland, the better.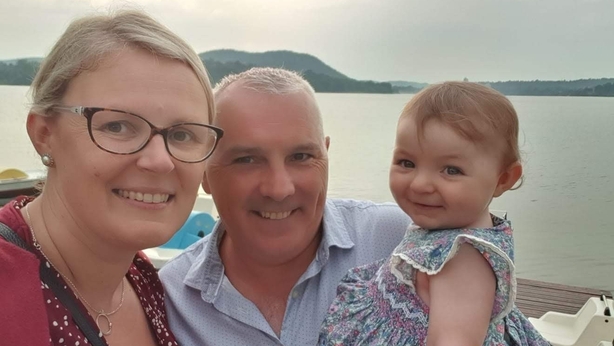 "The thing about Italian culture is that Italian people don't like being locked in. When this originally happened about three weeks ago, most Italian people went to the seaside or to their holiday homes or the ski slopes. That's what they did because they weren't given strict enough rules.
"I suppose that's because they weren't expecting the figures to rise as fast as they did, or they weren't expecting this situation to become as bad as it has."
There have been nearly 25,000 confirmed cases of Covid-19 in Italy, according to the latest figures. Many of those living there say they believed the bit-by-bit approach taken by the government to shut public places and eventually impose nationwide quarantine did not work as well as a total lockdown earlier on would have.
"I think that definitely is the case. I see what Ireland is doing now, and I think that they're trying to make the right decisions as well. But I think that Ireland should completely also shut down as much as possible.
"If a bomb was falling out of the sky, you'd hear it, you'd see it. When you don't know where the danger is and people are just hearing about it - even though we are all very well-connected on social media, with video and newspapers online - if it's not happening in your own back yard, I think that you're less inclined to think that it's actually serious," says Elizabeth.
She says there is a feeling that these things "don't happen" in Europe, and that people are desensitised to what is happening in the world - whether it's in China, in South America, in Africa or elsewhere.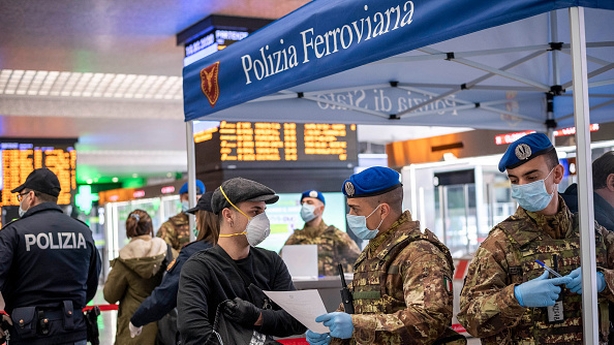 "It feels a bit far removed, but this is actually happening on our doorstep. In Italy this is actually happening where I live, and where I've lived for the last nearly 10 years.
"It's very real and it is very serious, and I think the measures that have been taken by the Taoiseach to deal with this are welcome, but I think now everything needs to be shut down, if they don't want this to go on for months and months and months.
"I understand it's easy for me to say that, isn't it, because the social and economic repercussions are going to be massive. But I presume that we should take what Italian people did - going to the seaside, going to the ski slopes - and what will Irish people do? They'll go to the pubs. And that's why I think that they just need to shut everything down."
The Government last night asked that all pubs and bars, including hotel bars, be closed down until the end of March.
Minister for Health Simon Harris said people need to show a bit of "cop-on and decency", and urged people not to have so-called 'Covid parties' in the absence of drinking establishments.
All pubs & bars in Ireland will close tonight until 29th March. Difficult day for staff & businesses but right thing to do. Huge sacrifice being made by many who work in this sector so please let this be a sign to all about how seriously we must take this #CoronaVirus #COVID19

— Simon Harris TD (@SimonHarrisTD) March 15, 2020
"You have to think about the repercussions," says Elizabeth. "As a teacher, we're talking about our end of year exams, like the Leaving Cert, and we're thinking what's going to happen now? There's talk of us going back to school once this 'ends' on the third of April. But I think people are being optimistic, they think this is going to suddenly stop and we can make it stop on the third of April.
"Ireland has the advantage against other European countries in that it's an island, and I think that it can try and mitigate some of this. Once the figures go over a hundred, I think it's going to be very hard to try and mitigate the impacts."
The latest figures on the island of Ireland show more than 200 infections and two deaths.
"In Italy three weeks ago we had less than 300 people impacted," she points out. Now, there are over 20,000 infected.
"I really firmly believe that if you value the elderly and the sick in your society, that people will do something about this," she says.
The strain this puts on other health services is also a concern, and has already had major impacts on every other part of the provision of healthcare in Italy.
"You never know when something bad is going to happen to you. Like somebody in your family might have a heart attack or a stroke, or God forbid your kid has an accident and hits their head. What if you need to go into a hospital, and the hospital can't care for you, because they're so overwhelmed by something like this."
Helen - in Rome - agrees.
"The people who are dying are the people who are most vulnerable. The people we are trying to protect are those who cannot protect themselves.
"It's become very real, very quickly."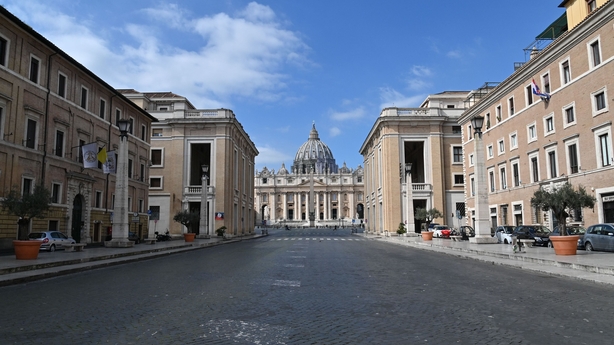 Some of the Irish people who spoke to RTÉ News said they were finding themselves in financial difficulty, as jobs were cancelled and lost. Some reported that they were advised by the local embassy to leave Italy when the situation started to worsen.
The Department of Foreign Affairs said: "The Irish Embassy in Rome is providing advice and assistance to those Irish citizens currently in Italy who are facing a range of issues in regard to the restrictions in place to control the spread of COVID-19."
Anyone with concerns about an Irish citizen in Italy is advised to contact the embassy - the details can be found here.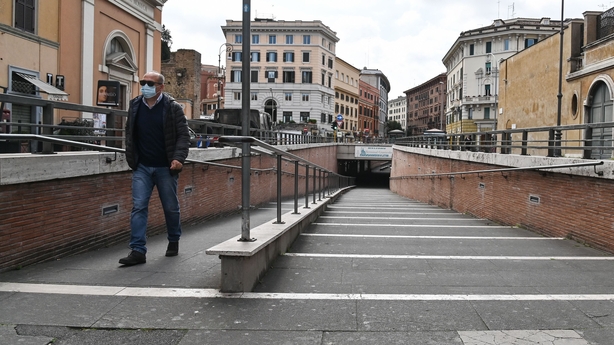 Donegal native Calvin Jones is a medical student in Milan.
"I'm in my final year, writing my thesis, and should be attending hospitals in April but that's looking less and less likely with the restrictions.
"The last week of February, they started to close schools, universities, gyms, everything. Then it's gotten progressively more restrictive, closing non-essential shops, hairdressers, restaurants."
Calvin works for Glovo, a delivery service for food and other goods. It's considered an essential service, so unlike most others, work goes on for him.
He said he was considering coming home when things got worse. "I was in two minds. As things got more restrictive, we started to wonder. My mum and dad started to tell me to come home, but the fact that I can work this job means I don't have to stay in my house the whole time. I can also just set up a routine here of studying, maybe a bit of exercise."
His flatmate - another Irish man, from Kilkenny - was leaving on the last flight out before the travel lockdown took effect.
"We had that conversation, trying to weigh up the pros and cons. My partner is here as well, so it weighed in my favour to stay.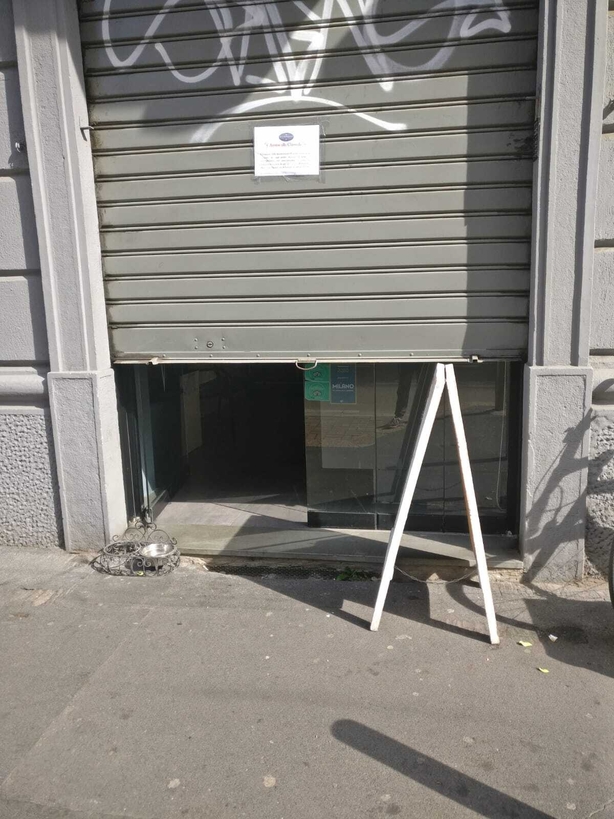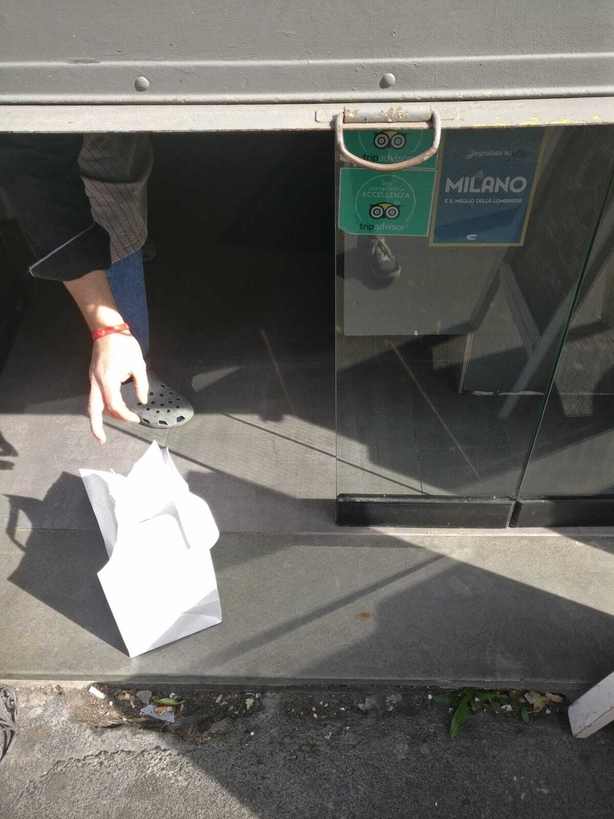 "I think they're encouraging the home deliveries now, because the restaurants and bars are closed. The queues for the supermarkets are crazy. They're looking for us to keep working to deliver anything from cigarettes to meals to shopping from supermarkets. This work is considered necessary."
"I'm coming in contact with a few people, but I've got gloves, and some people are asking me to leave the stuff on the step and they'll come and get it. Some people are more cautious than others, you can see both ends of the scale: People who just don't care at all and people who are way over the top. Most people are wearing masks and gloves now, it's commonplace."
We need your consent to load this rte-player contentWe use rte-player to manage extra content that can set cookies on your device and collect data about your activity. Please review their details and accept them to load the content.Manage Preferences
"We were going into the hospitals until January, then our exam period is January/February. Luckily I passed all my exams, a lot of my colleagues still have exams to do and they're being scheduled to be done over Skype. Since the restrictions took effect, they've cancelled all electives, all teachings, anything to do with students in the hospital has been more or less cancelled."
Some countries are drafting in their final year medics to help fight the virus. "We haven't been contacted. I'm a sixth year medical student and I am due to do my final internships in April, May, June, and then I have the final exam. I think the people who have done their internships and are waiting to do that exam are being fast-tracked. They've taken doctors out of retirement to help too."
There is something he can do, though. Volunteers were requested to help answer the phones for the hotline number, where people call if they think they have the virus.
Calvin has signed up for several eight-hour shifts.
"That's one aspect that the students are able to provide support."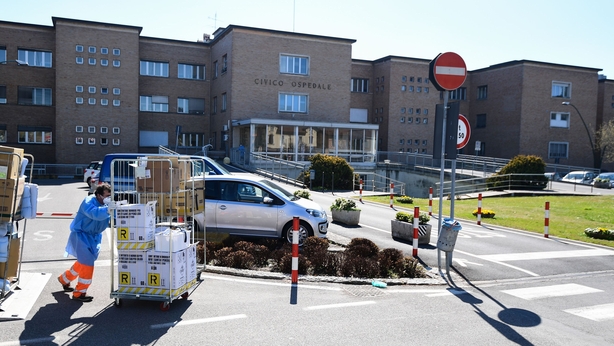 "It's psychologically taxing, in the sense that it's the only thing you talk about or hear or think about really."
The scale of the numbers of those who are now out of work in Italy cannot be underestimated. Calvin's partner's family work as a taxi driver, a hairdresser, a builder. They're all out of work. Families in this scenario will rely on government supports in the weeks ahead to pay their bills.
"Economically, it's going to be very difficult over the coming months. It's surreal, I think is the word we keep using. And unprecedented. We couldn't have imagined it a month ago."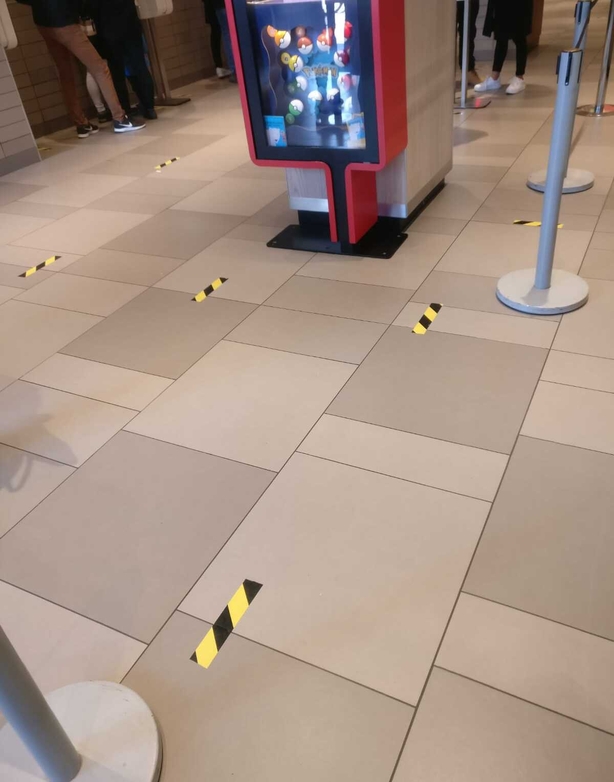 Patrick O'Connor from Co Tipperary lives in Verona with his fiancée Roberta. Both are teachers - he teaches history and she teaches English. They had been planning their wedding in her native Sicily for this June.
"It's becoming less and less likely," he says. "We're just trying to stay positive."
Even though the couple obviously wishes for the wedding to take place, Patrick says he also feels for the friends and family in Ireland who would have to travel to Italy for the celebrations.
"I don't want to force them to fly over," he says, acknowledging that things still may not be normal in any part of Italy.
Sicily was late to be impacted by the virus, which took a strong hold in the north before spreading down over the boot.
The pair went to Sicily in February for Carnival weekend, where they were mostly finalising plans for the wedding. Leaving Verona, things were still relatively normal. After just a weekend in Sicily, they wore masks for the return flight.
"That's when everything started kicking off. We flew back and we've been out of school since we came back."
The poorer south has has been less affected than the north - "Luckily, because the healthcare system is not as good" in Sicily, says Roberta - but the virus is nevertheless moving throughout communities across the country.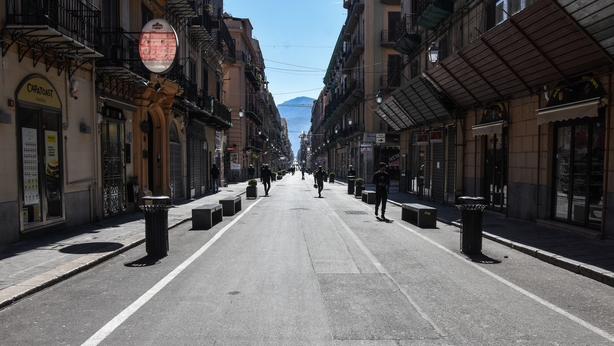 Like many people in Italy, the crisis has left Patrick stuck for words.
"I don't know how to describe it. In fairness to the Italian government, they did take it seriously. I think it was that people in general just thought it'll pass. I think we underestimated how quickly this thing is spreading."
On his thoughts about Ireland's measures, he says if you're going to shut down the schools, you may as well close the rest - pubs restaurants and crowded public places.
Both Patrick and Roberta are working from home now, teaching classes via video link and giving out assignments online. The work situation is tough, but at least they're still working, unlike some teachers - especially in language schools - who are on precarious freelance contracts and whose work has all dried up.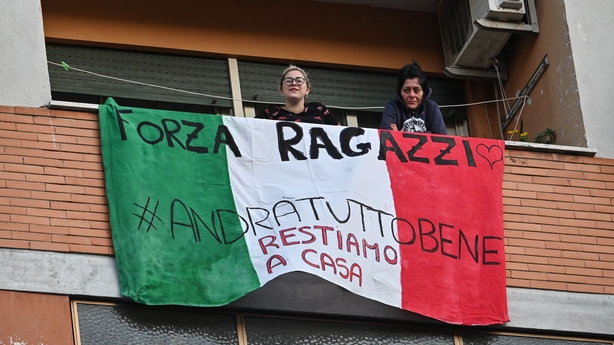 Ed Tyrrell, a Dublin native who has been living in Milan for 16 years, feels for those whose businesses will go under due to the coronavirus.
He set up an English language school, My Personal English Coach, that works principally with business clients. They had to work quickly to get their resources online when the lockdown was announced, but they're still losing corporate clients, as workplaces close and the extras they provide their staff fall by the wayside.
Lombardy and its main city Milan have been at the European centre of this pandemic, and its residents have been facing stringent restrictions for a few weeks now. "Time is melting into one," says Ed.
Teaching online actually has some benefits at this time, he says, as people are stuck at home and may turn to learning as a way to break up an otherwise continual loop of Netflix and social media.
The teachers get paid for the hours they teach, he says, so it's important for them to keep business running as much as possible.
Lots of young people in Italy are on short-term or 'self-employed' contracts, he explains, a by-product of high taxes on companies and a law - reacting to high youth unemployment - that allowed firms to take on young people on certain terms without having to pay very much to hire.
Ed and thousands of business owners around Italy are trying to make sure that they will be able to pay their workers "every single month no matter what".
Despite the loss of some of the usual business, Ed has already begun working with a digital marketing team on a campaign to rebrand Italy, after this is all over and the country begins to rebuild.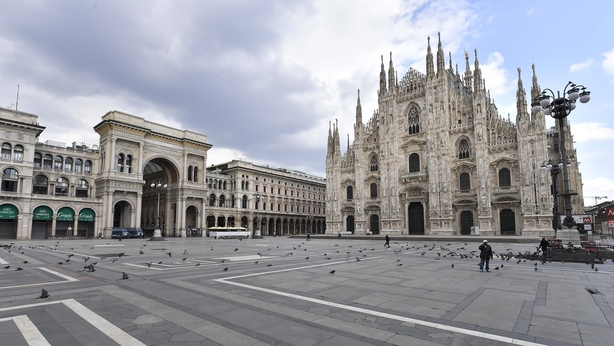 Ed's partner lives in Venice and they meet up at the weekends, but it's not clear now when they will be able to get together again. Travel outside your area is restricted under the country's measures to tackle the virus.
"Basically it means I'm stuck here with my two cats."
Locals are pitching in to help local hospitals, and after speaking to RTÉ News, Ed was planning to make a shepherd's pie to be dropped in for healthcare workers.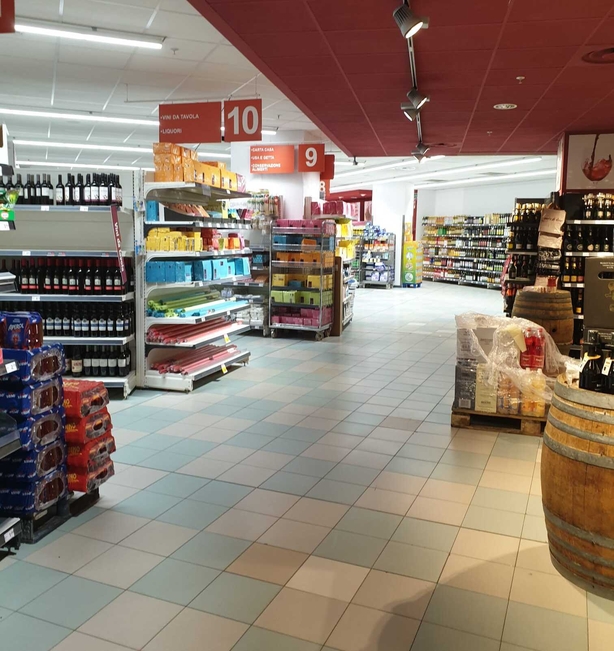 On advice he would give to Irish people, he says: "Stay at home, really. Stay at home means only go out if absolutely necessary. Don't go to crowded places. It's a numbers game, this thing spreads like wildfire."
"I really cannot emphasise enough that the Irish Government has to close everything now. If they don't, what's going to happen is the exact same thing that happened here. It means suffering, yes, but shorter term suffering."
He references a metaphor of wind whistling in through an open window.
"This virus is like the wind, you can't just close over the window a little bit."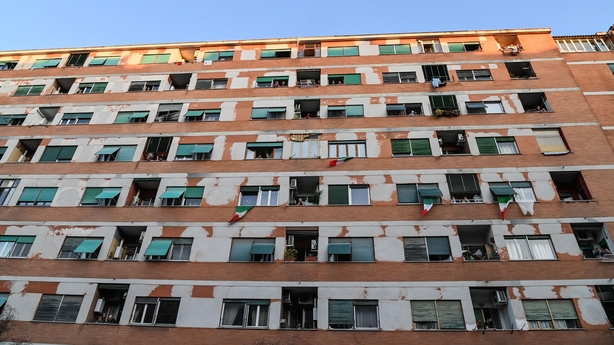 The crisis has failed to dampen the spirits of Italians, who have been singing from their balconies since lockdown began.
Anche #Agrigento #restaacasa.#Covid_19 #coronavirusitalia #coronavirus #COVID19 pic.twitter.com/7bTzqbaQEH

— Gabriele Restivo (@restivogab) March 13, 2020
People of my hometown #Siena sing a popular song from their houses along an empty street to warm their hearts during the Italian #Covid_19 #lockdown.#coronavirusitalia #COVID19 #coronavirus pic.twitter.com/7EKKMIdXov

— valemercurii (@valemercurii) March 12, 2020
In the early days of the crisis, a clip from an Italian news report went viral. In it, a vox pop with a group of young men cradling cocktails, seeming apathetic, jovial and unconcerned about this virus.
Now, look through social media and you can find screenshots showing young friend groups, in multiway video chats with glasses in hand.
They've had to adjust their social culture to adapt to the current times, but that doesn't mean abandoning aperitivo.