The end of most Covid-19 restrictions was followed by the outbreak of war on Europe's eastern edge, while later in the year Ireland mourned the loss of life in a Donegal explosion. Here are some of the pictures that defined 2022.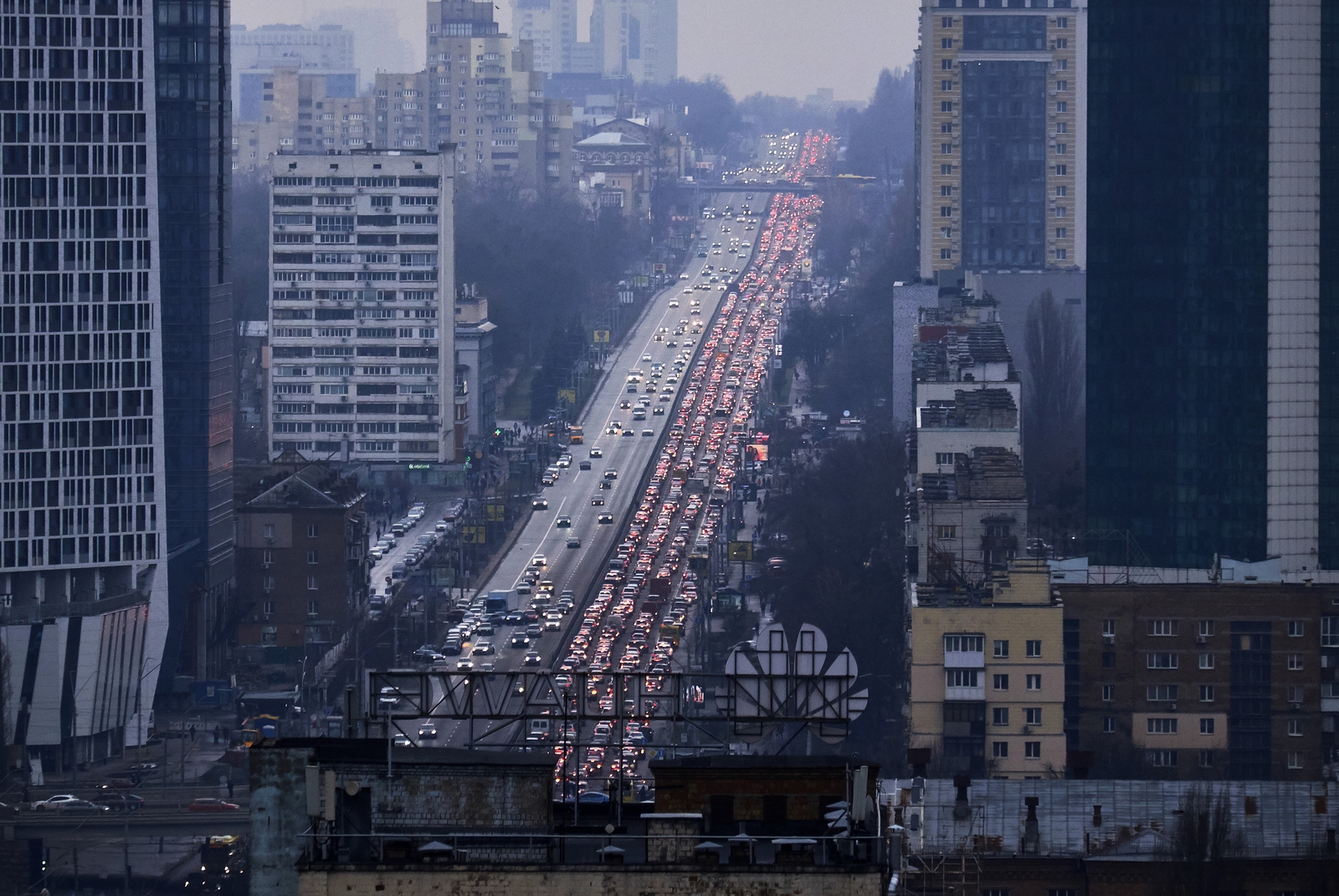 24 February: Traffic out of Kyiv on the first day of war, after Russia launches missile strikes in Ukraine. After a week of speculation about Russian leader Vladimir Putin's plans to invade Ukraine, residents wake up to air raid sirens and take shelter underground or make plans to flee. In 2022, millions of Ukrainians leave their homes, fleeing the war.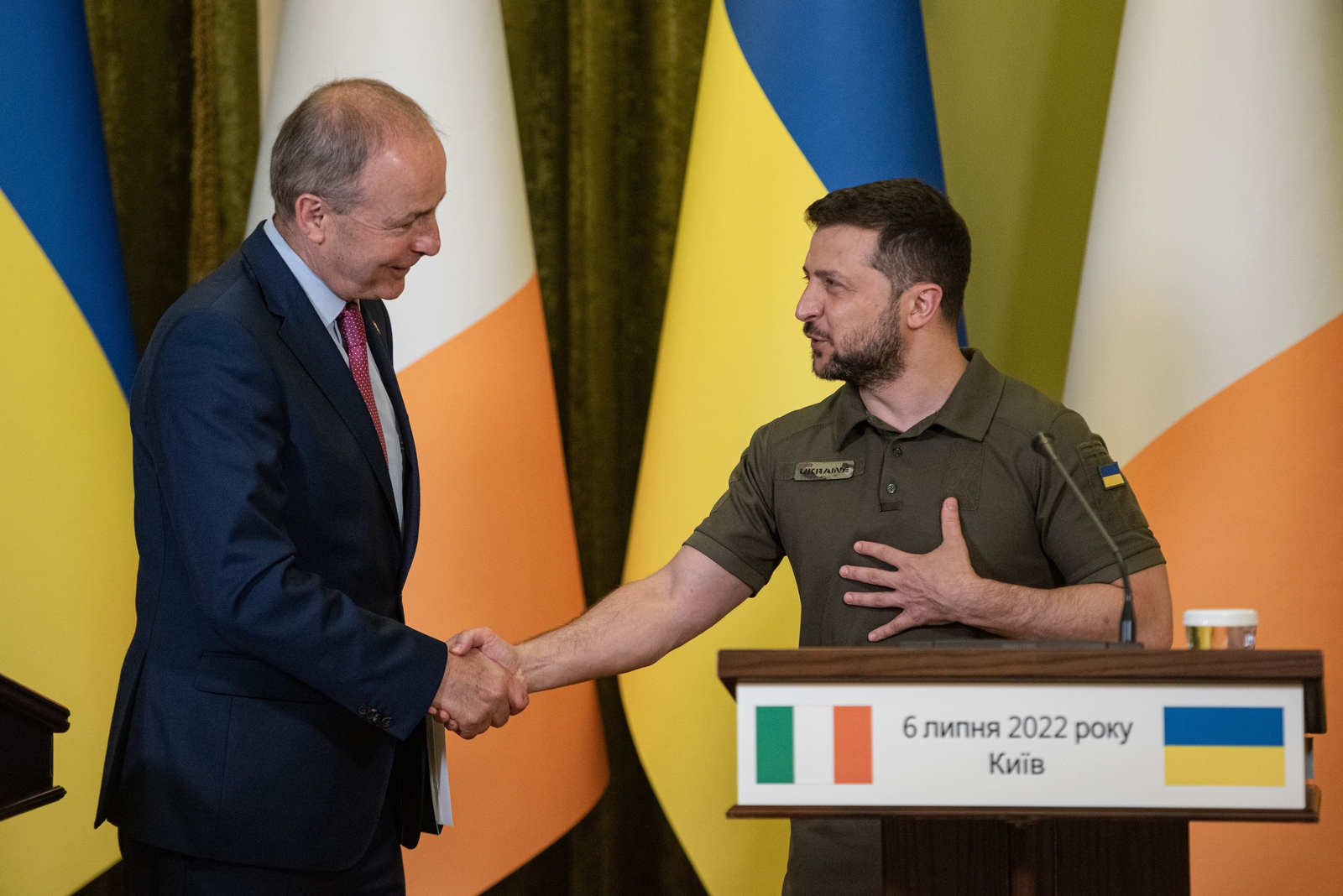 6 July: In the summer, then-taoiseach Micheál Martin becomes one of several European leaders to travel inside the warzone. Mr Martin sees the conflict-scarred Kyiv suburbs of Borodyanka, Bucha and Irpin, including a sombre visit to the site of a mass grave in Bucha. He and Ukrainian President Volodymyr Zelensky then hold a press conference in the capital.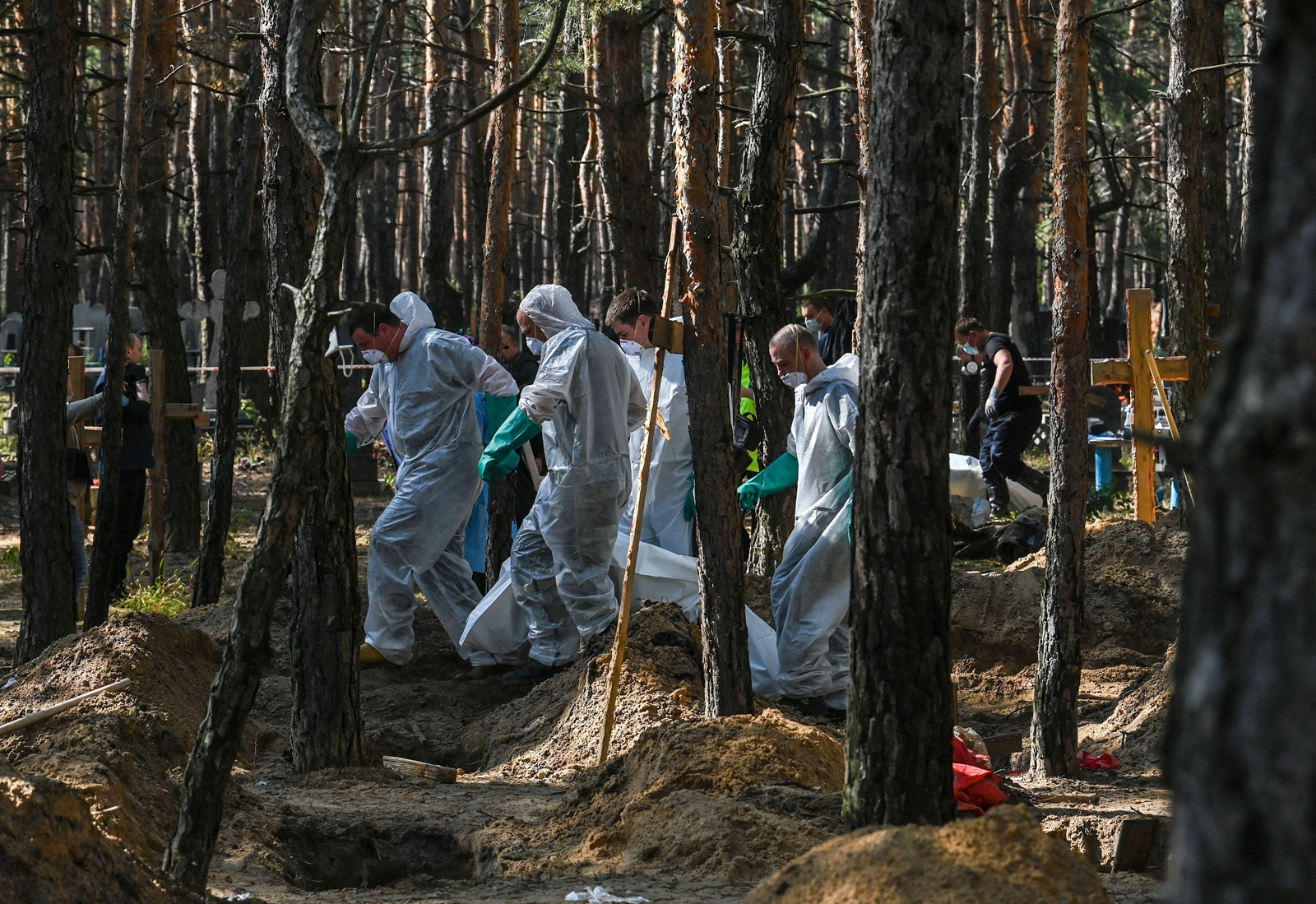 18 September: Forensic technicians carry a body bag at a mass grave in a forest on the outskirts of Izium, eastern Ukraine. After Russian forces retreat from the area, Ukrainian authorities discover more than 400 graves in the forest, with most bodies showing signs of a violent death. Ukraine says it and other mass graves found in formerly Russian-held areas are proof that war crimes have been committed.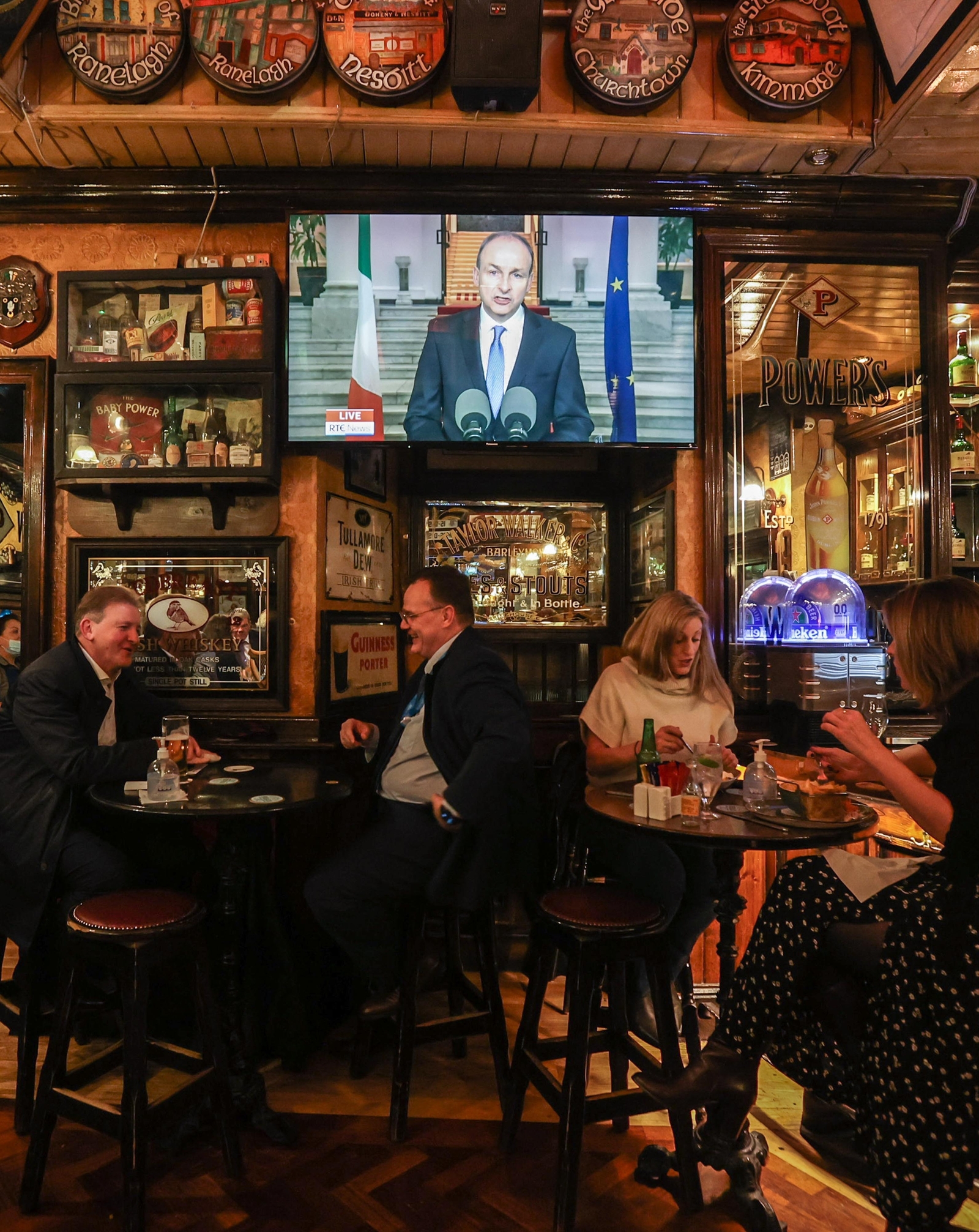 21 January: Members of the public enjoy a drink in a Dublin pub as they watch then-taoiseach Micheál Martin on the television, announcing an end to most public health restrictions after two years of strict Covid-19 rules.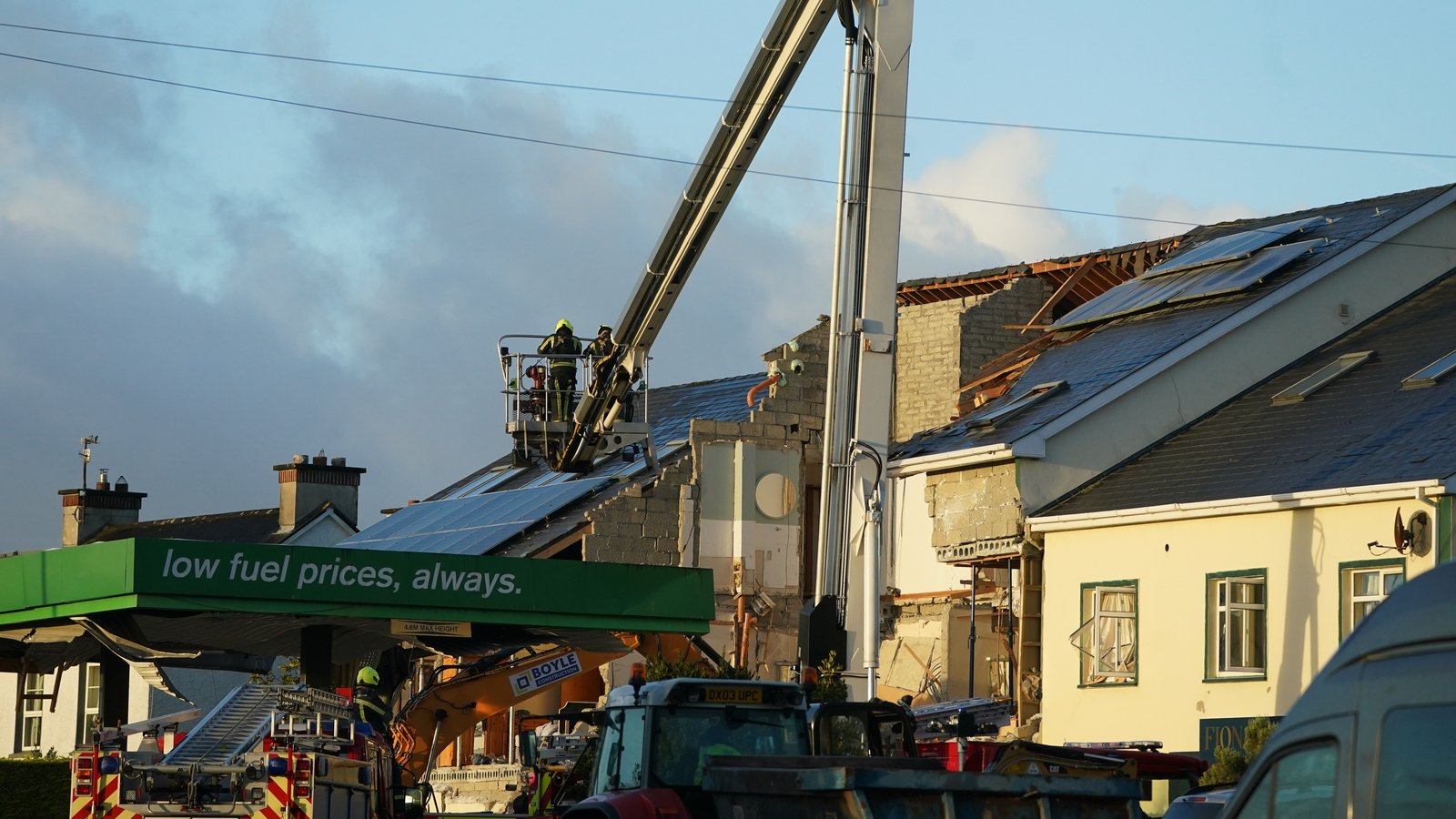 7 October: An explosion at a service station in Creeslough, Co Donegal claims the lives of ten people, including three children. The incident rocks the country, with President Michael D Higgins expressing "the shock shared by all people throughout the country on learning of the terrible tragedy".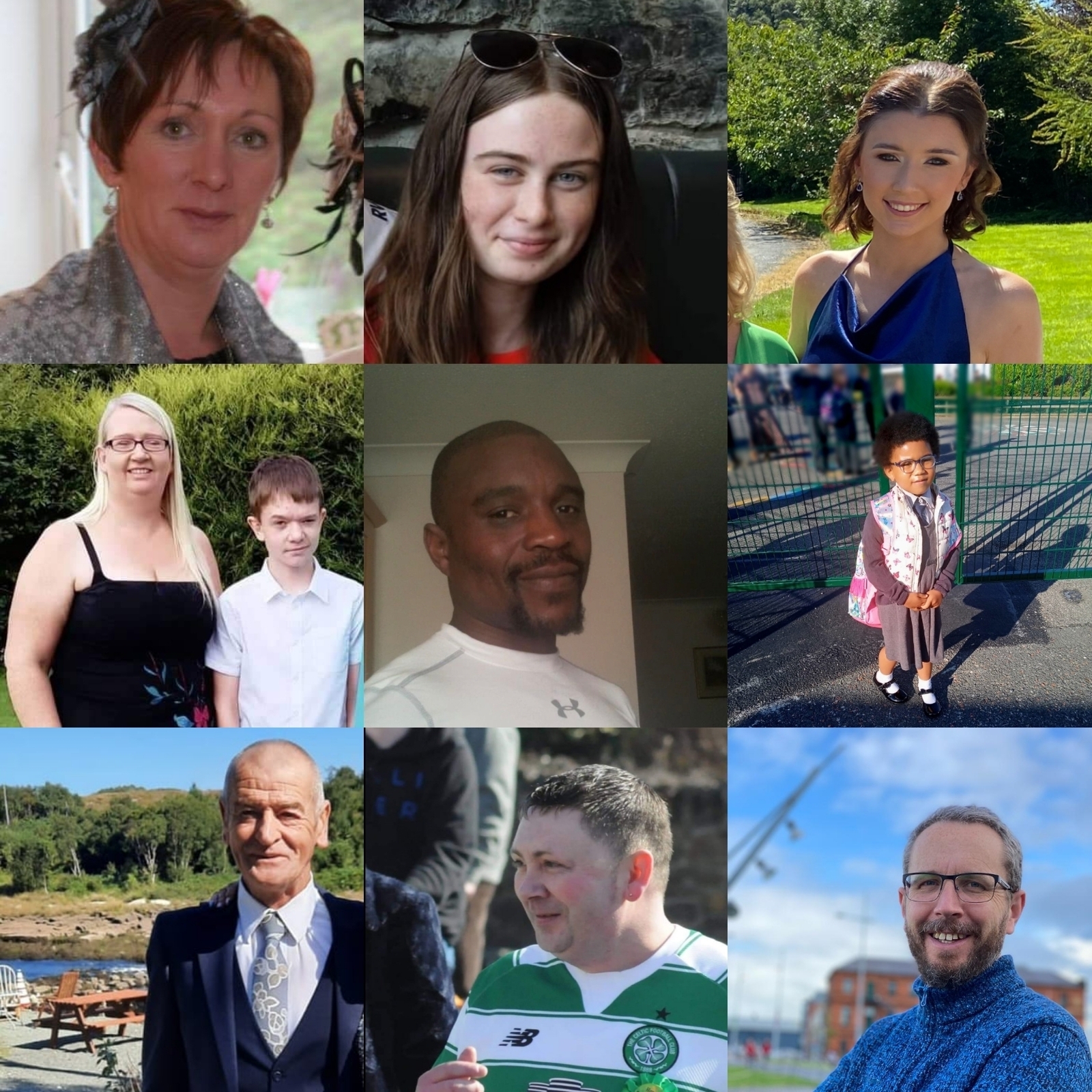 The ten people who died in the Creeslough explosion are Catherine O'Donnell, 39, and her 13-year-old son James Monaghan; Robert Garwe, 50, and his five-year-old daughter Shauna Flanagan Garwe; 14-year-old Leona Harper; Jessica Gallagher, 24; James O'Flaherty, 48; Martin McGill, 49; Martina Martin, 49, and 59-year-old Hugh Kelly.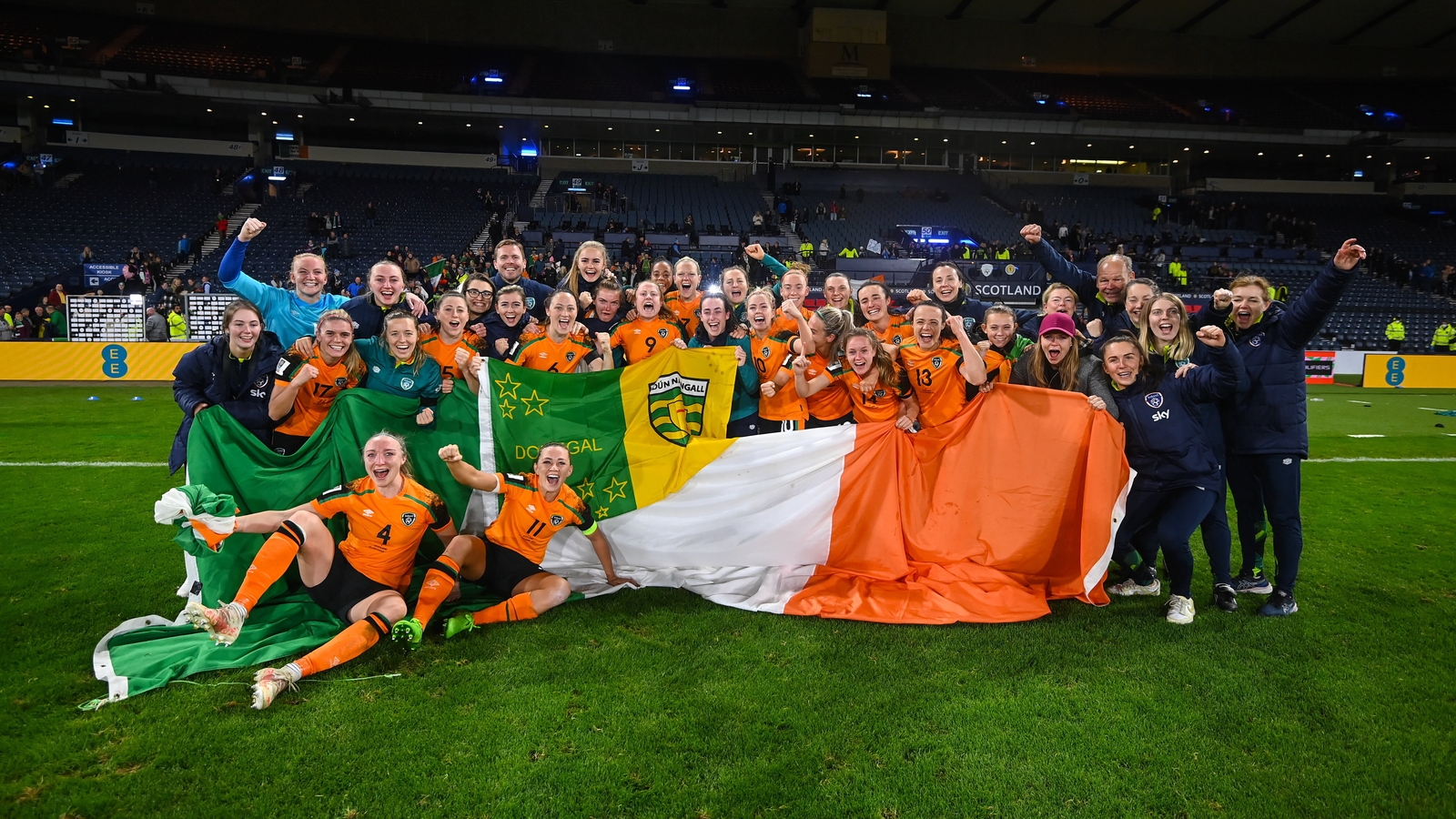 11 October: Ireland players and staff celebrate after qualifying for next year's World Cup, after beating Scotland in a play-off. It will be the first time at the World Cup for the Irish women. Donegal's Amber Barrett dedicates the winning goal to those who died in Creeslough, saying: "I know Creeslough like the back of my hand."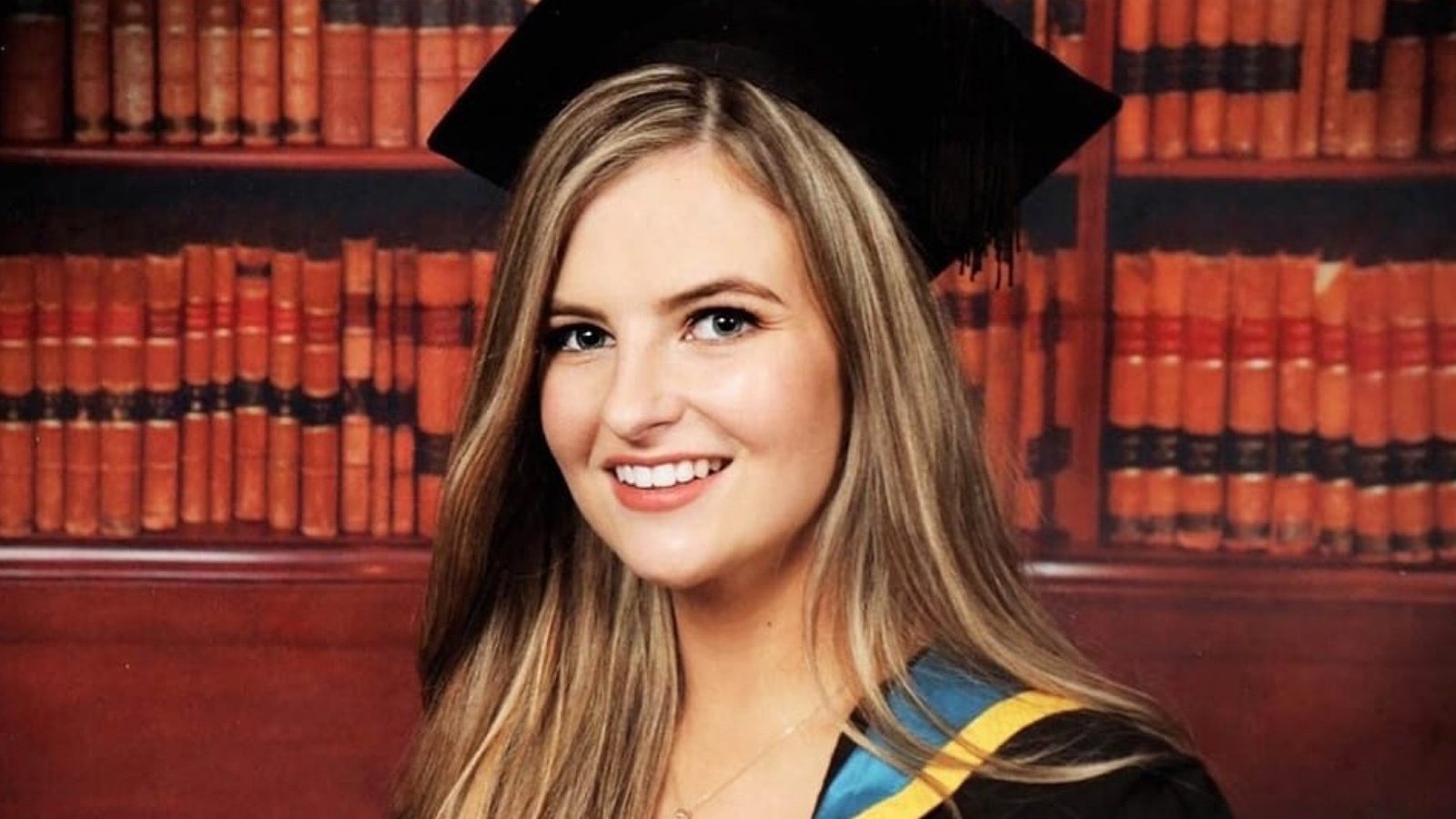 12 January: Ashling Murphy, a 23-year-old teacher, is killed while out for a run along the banks of the Grand Canal in Tullamore, Co Offaly. The death triggers an outpouring of grief, with vigils held across the country, as well as a nationwide discussion on women's safety.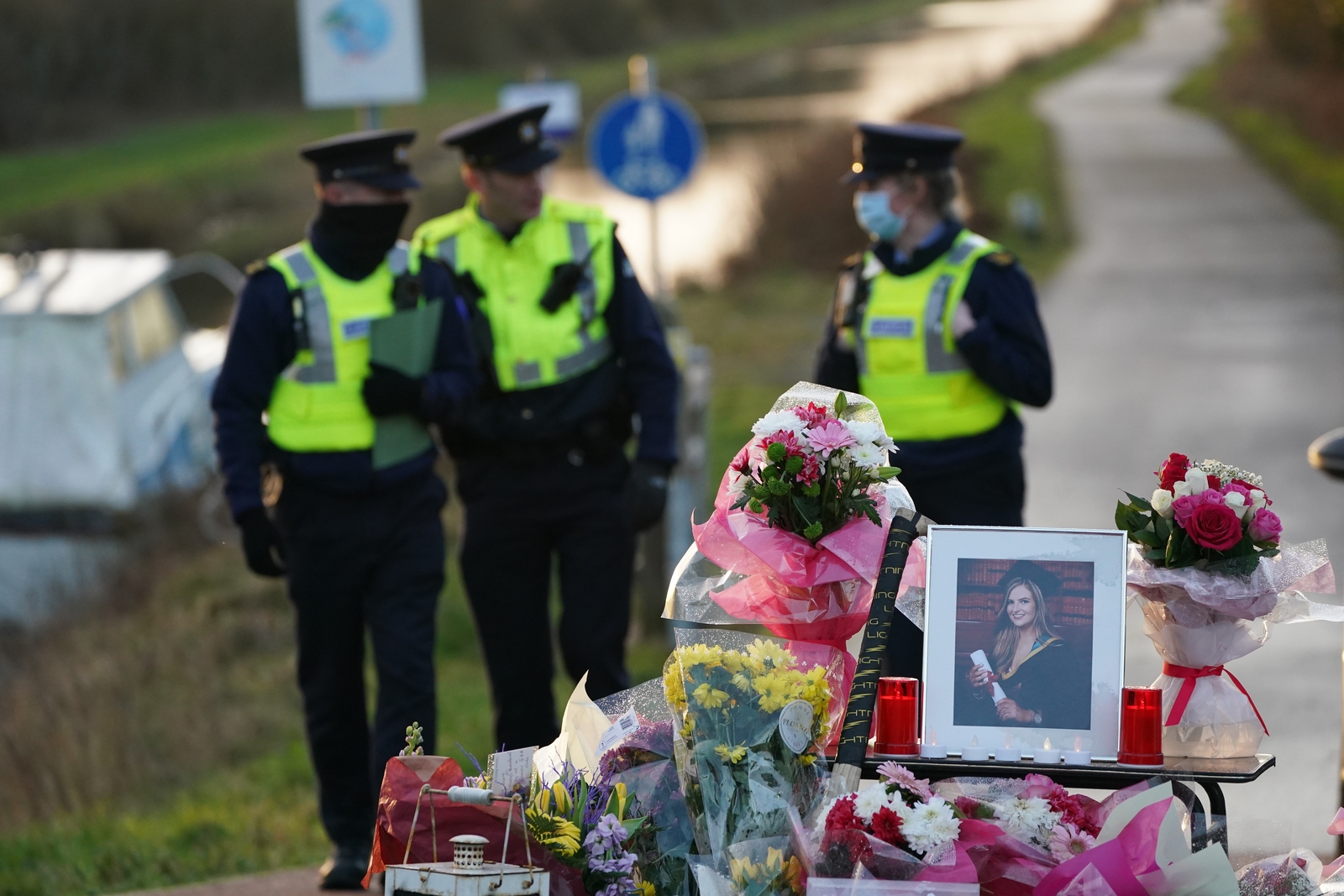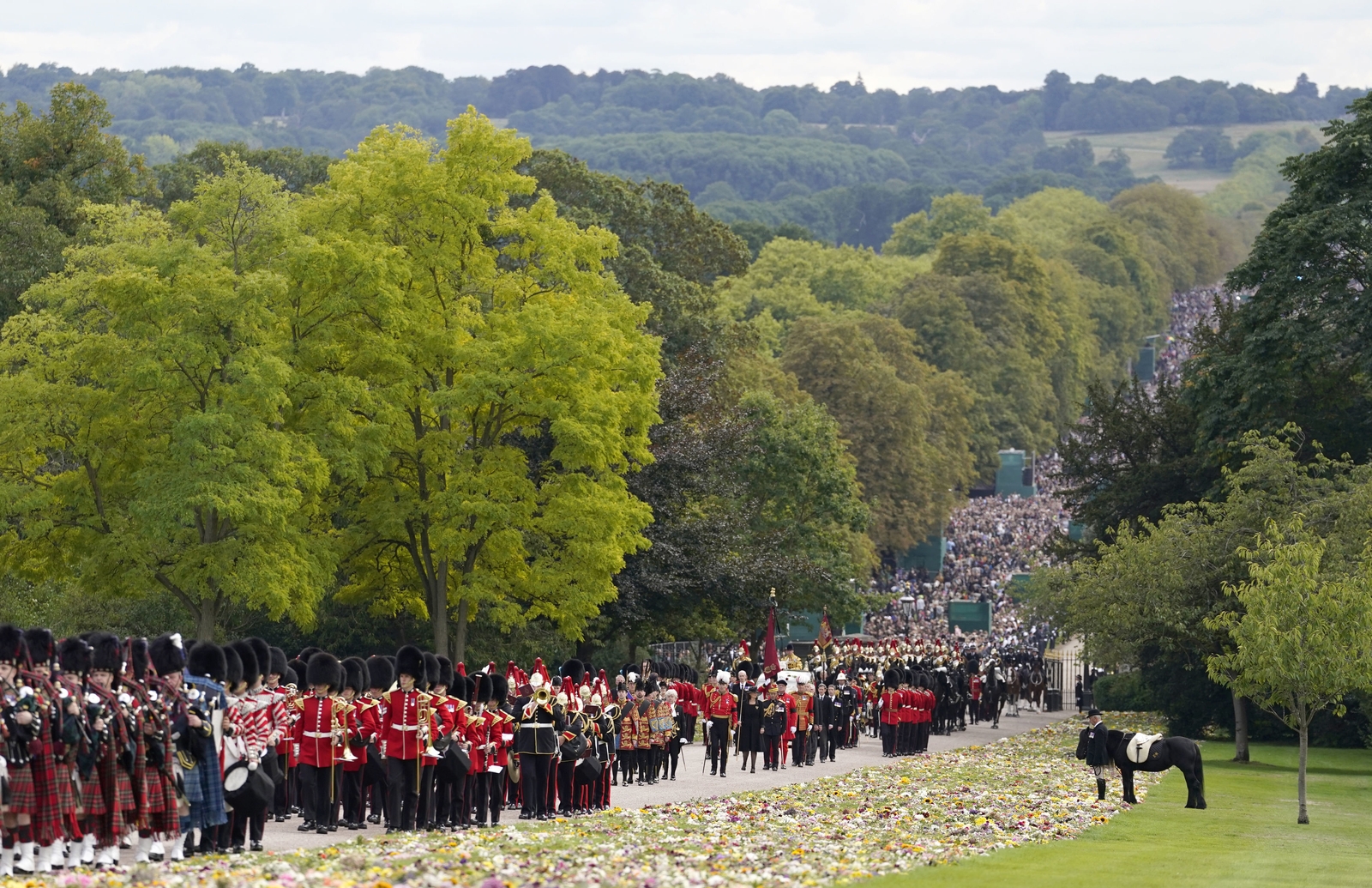 19 September: The state funeral for Britain's Queen Elizabeth II takes place, after her death in Balmoral on 8 September. Emma, the monarch's pony, stands as the procession of the coffin arrives at Windsor Castle for burial. Queen Elizabeth II is the longest serving British monarch of all time, having celebrated 70 years on the throne earlier in the year. Her eldest son immediately becomes King Charles III.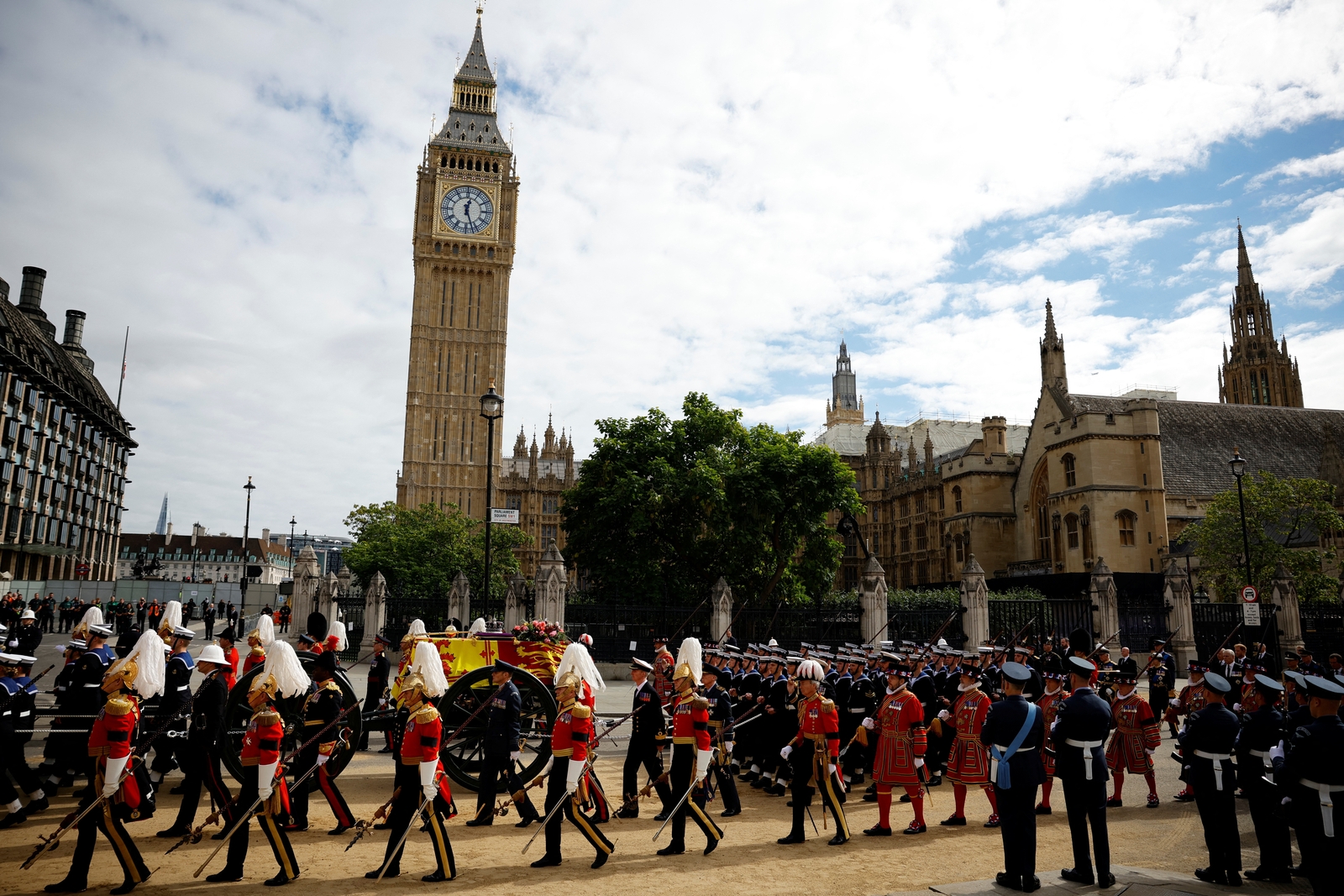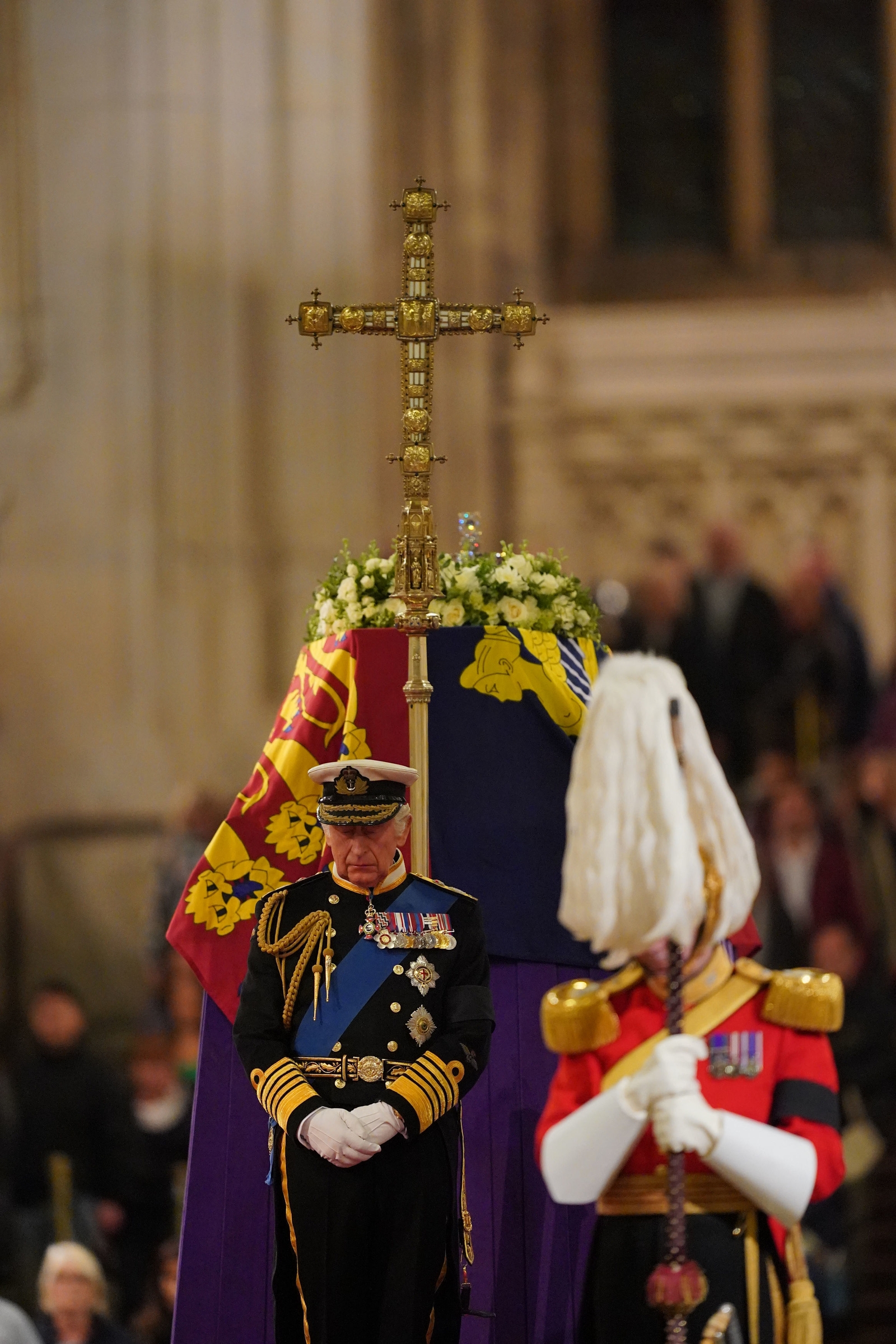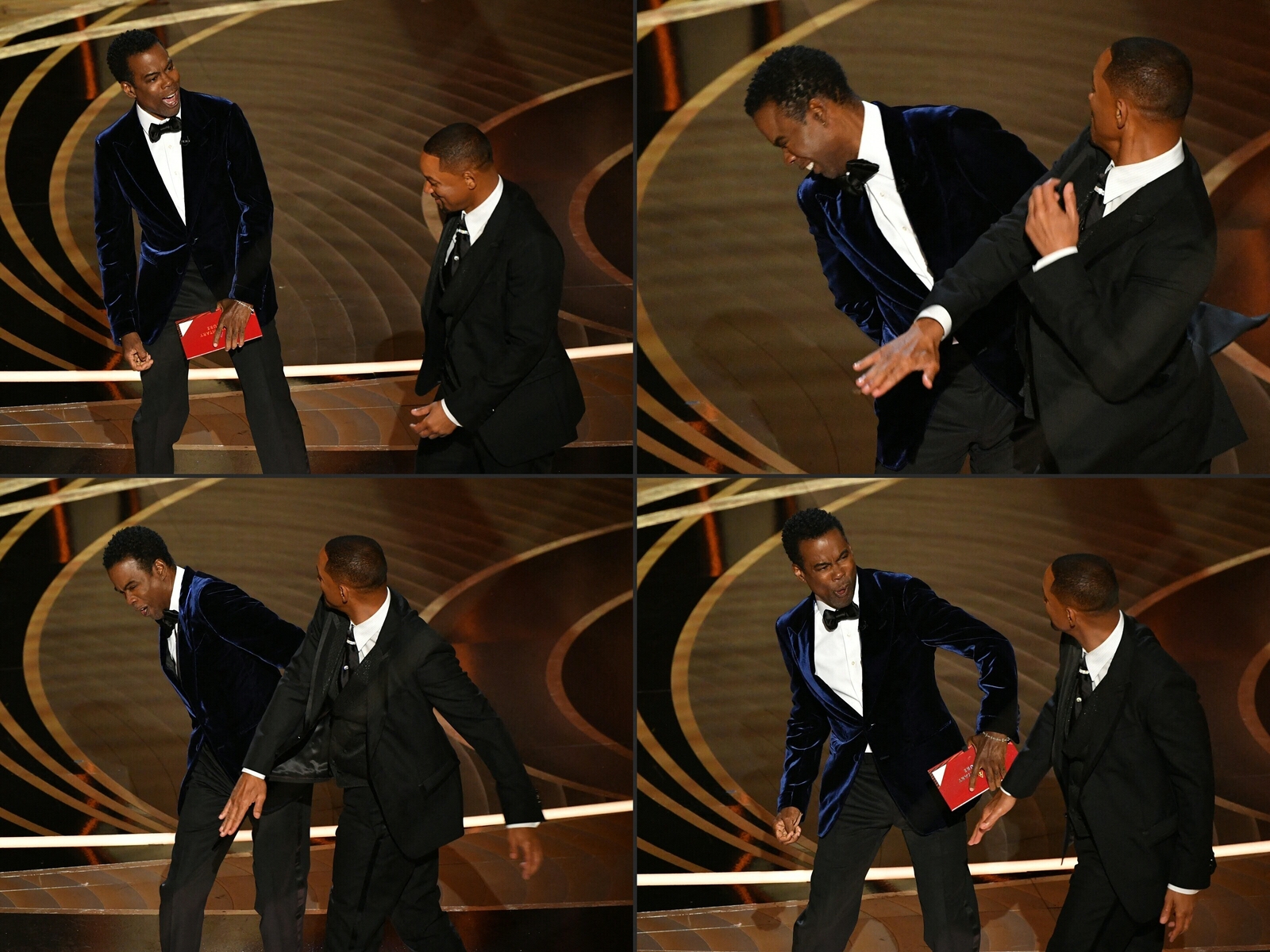 27 March: It is the slap heard around the world. At the 94th Oscars in Hollywood, California, actor Will Smith goes on stage and slaps Chris Rock, after Rock makes a joke about Smith's wife, Jada Pinkett Smith. "Keep my wife's name out your f****** mouth," Will Smith shouts from his seat, before walking on stage.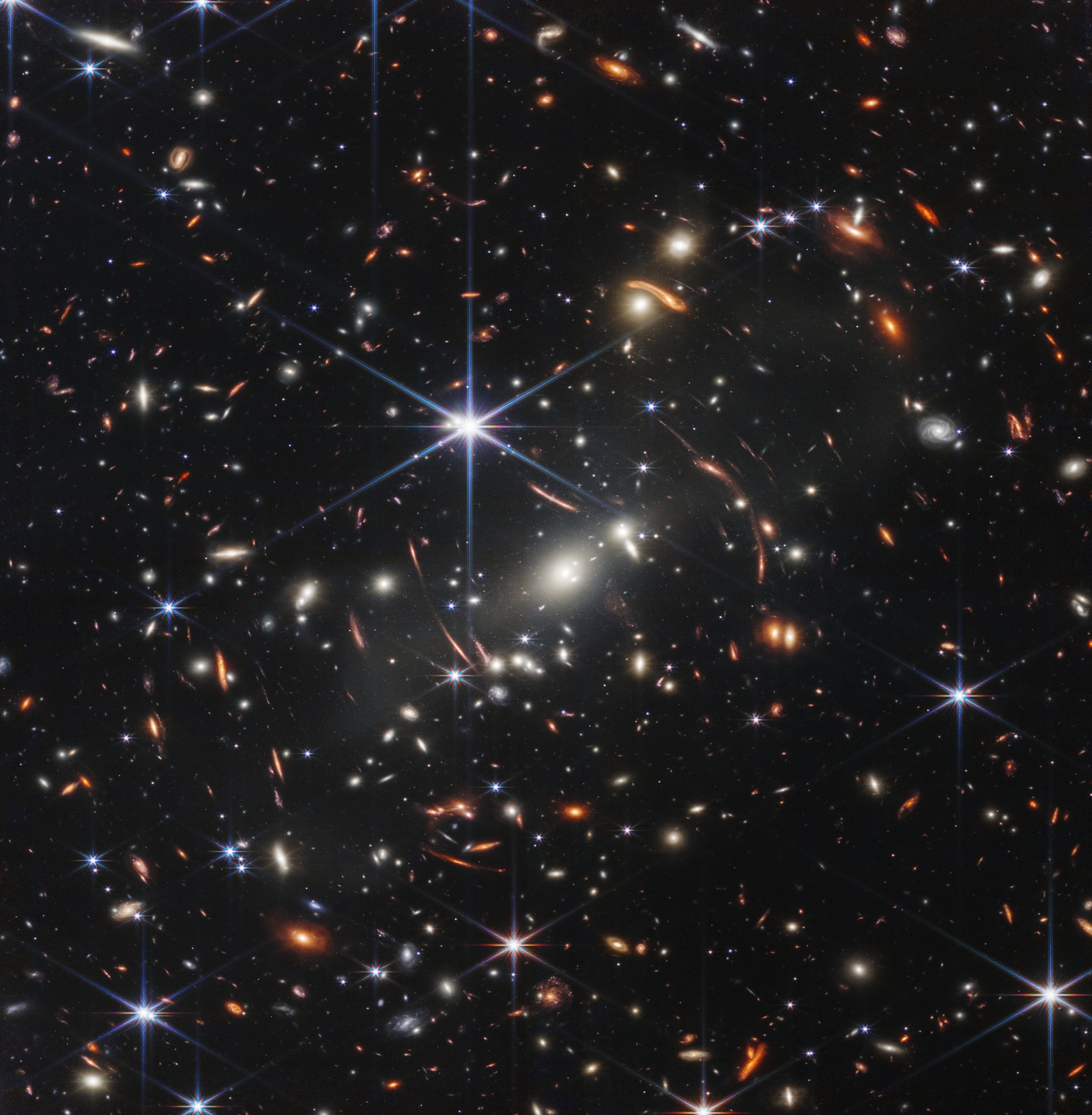 11 July: The James Webb Space Telescope, the most powerful observatory to be placed in orbit, reveals the "deepest and sharpest infrared image of the early universe" ever taken, going back 13 billion years, NASA says. The stunning shot is revealed in a White House briefing by President Joe Biden, and is overflowing with thousands of galaxies and features the faintest objects ever observed. It is the first in a series of pictures released that week. "This telescope is one of humanity's great engineering achievements," says Mr Biden.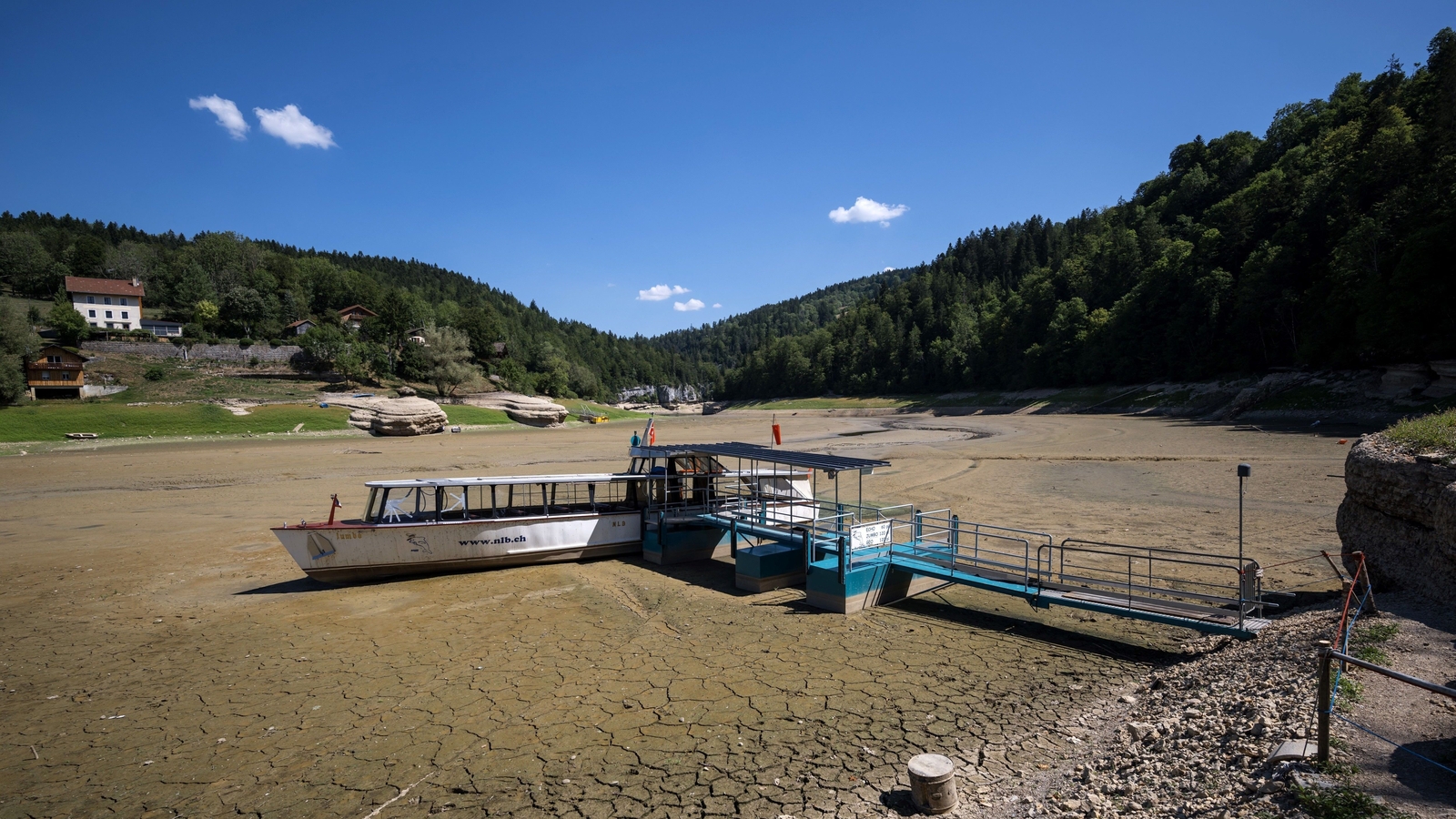 4 August: Europe bakes in its hottest summer on record, with the continent facing multiple heatwaves and what the European Commission says is the worst drought in centuries. Heatwaves and droughts are becoming more frequent and more intense due to climate change, say scientists. Pictures show lakes, rivers and reservoirs dried out across Europe, like this one - Lac des Brenets - on the border between France and Switzerland.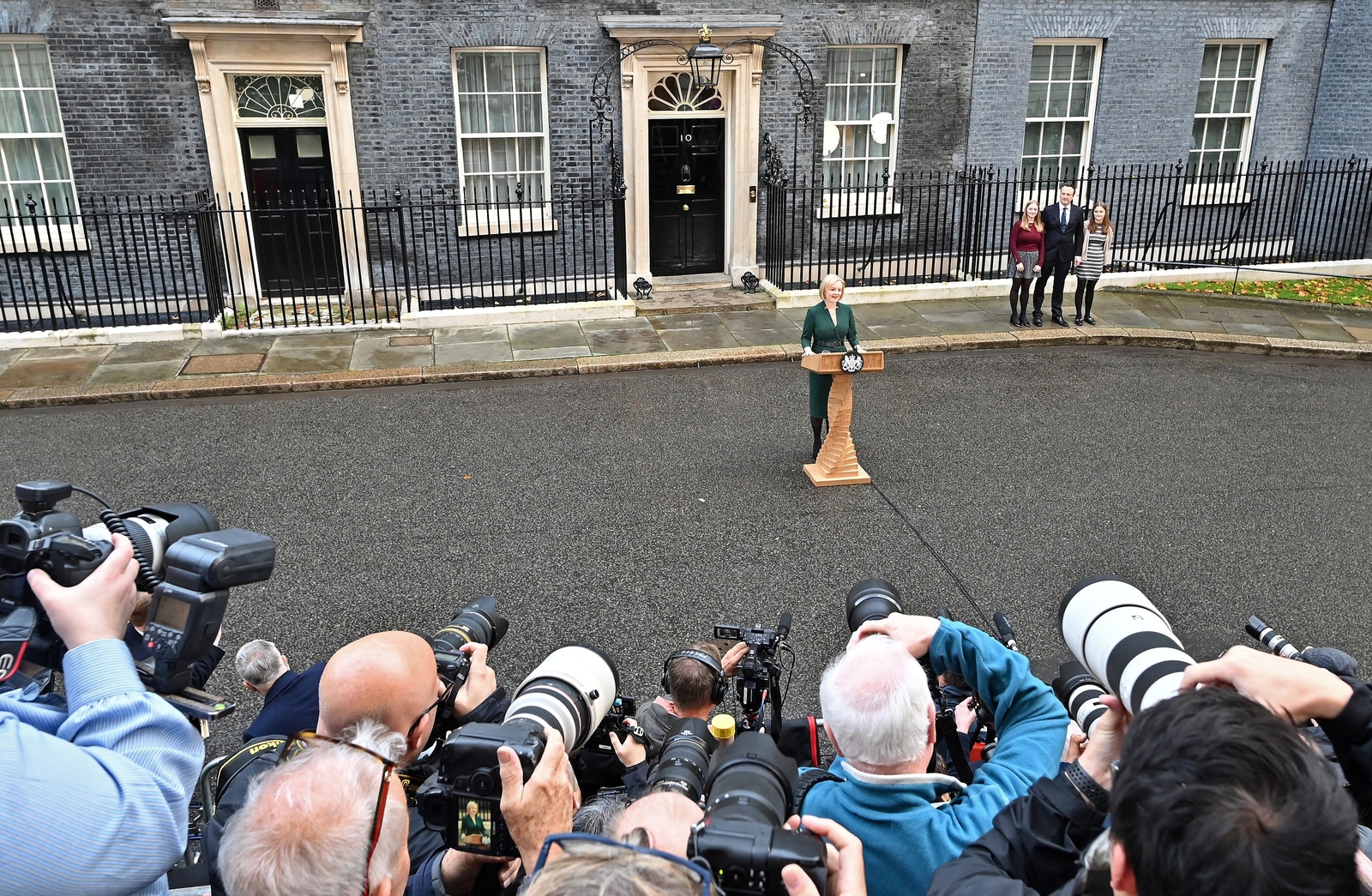 25 October: The UK's then-prime minister Liz Truss delivers her final speech outside 10 Downing Street, before heading to Buckingham Palace to submit her resignation to the king. Ms Truss becomes the shortest serving British PM in history, holding power for 49 days. Her mini-budget, which includes plans for unfunded tax cuts, causes weeks of chaos in the British economy. She is replaced by Rishi Sunak.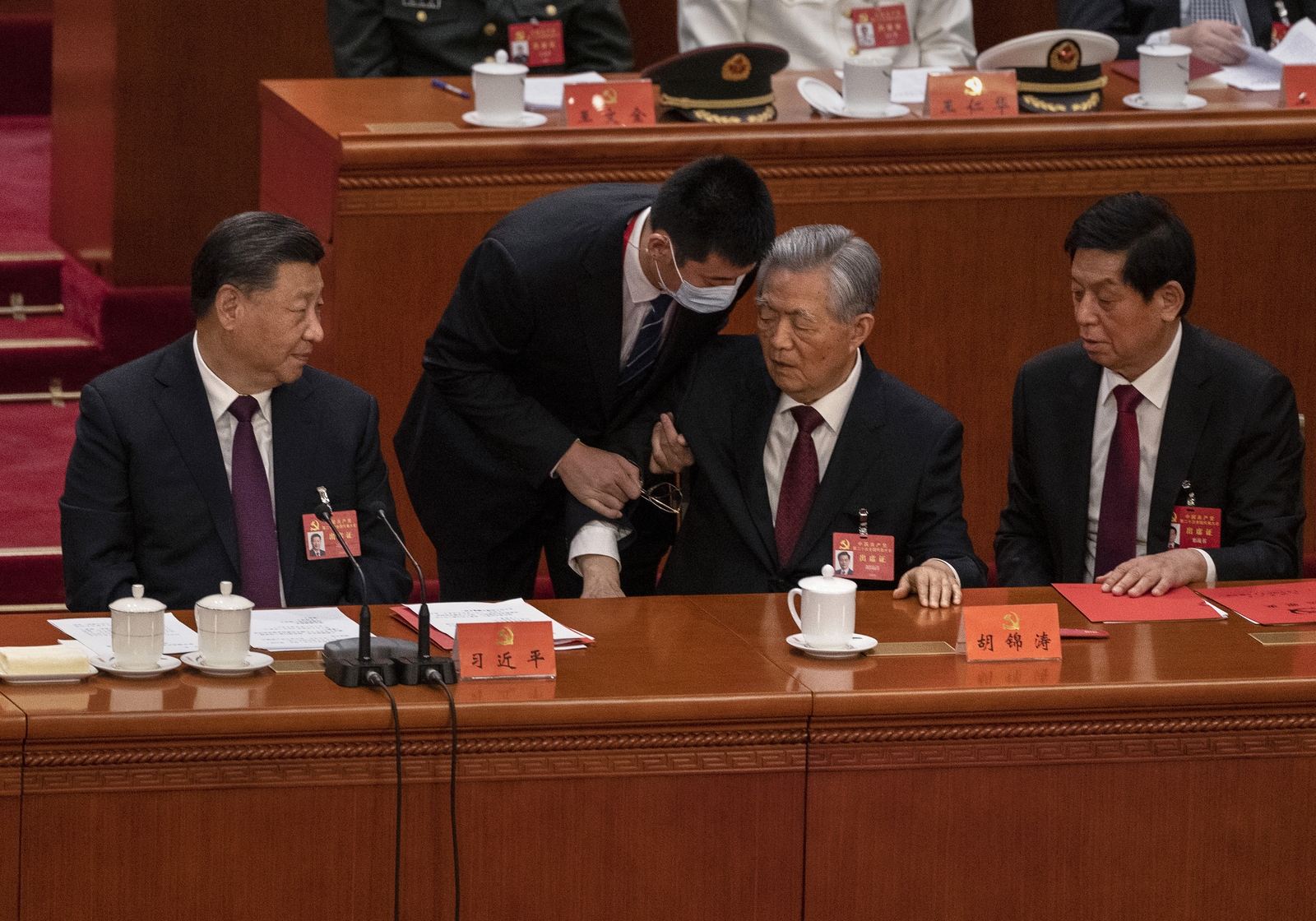 22 October: Chinese President Xi Jinping looks on as the country's former president Hu Jintao, centre, is escorted from the closing session of the Communist Party congress. Mr Xi tightens his grip on power in China after securing a third term at the conference. Since becoming the country's leader a decade ago, Mr Xi has achieved a concentration of power like no modern Chinese ruler other than the state's founder, Mao Zedong.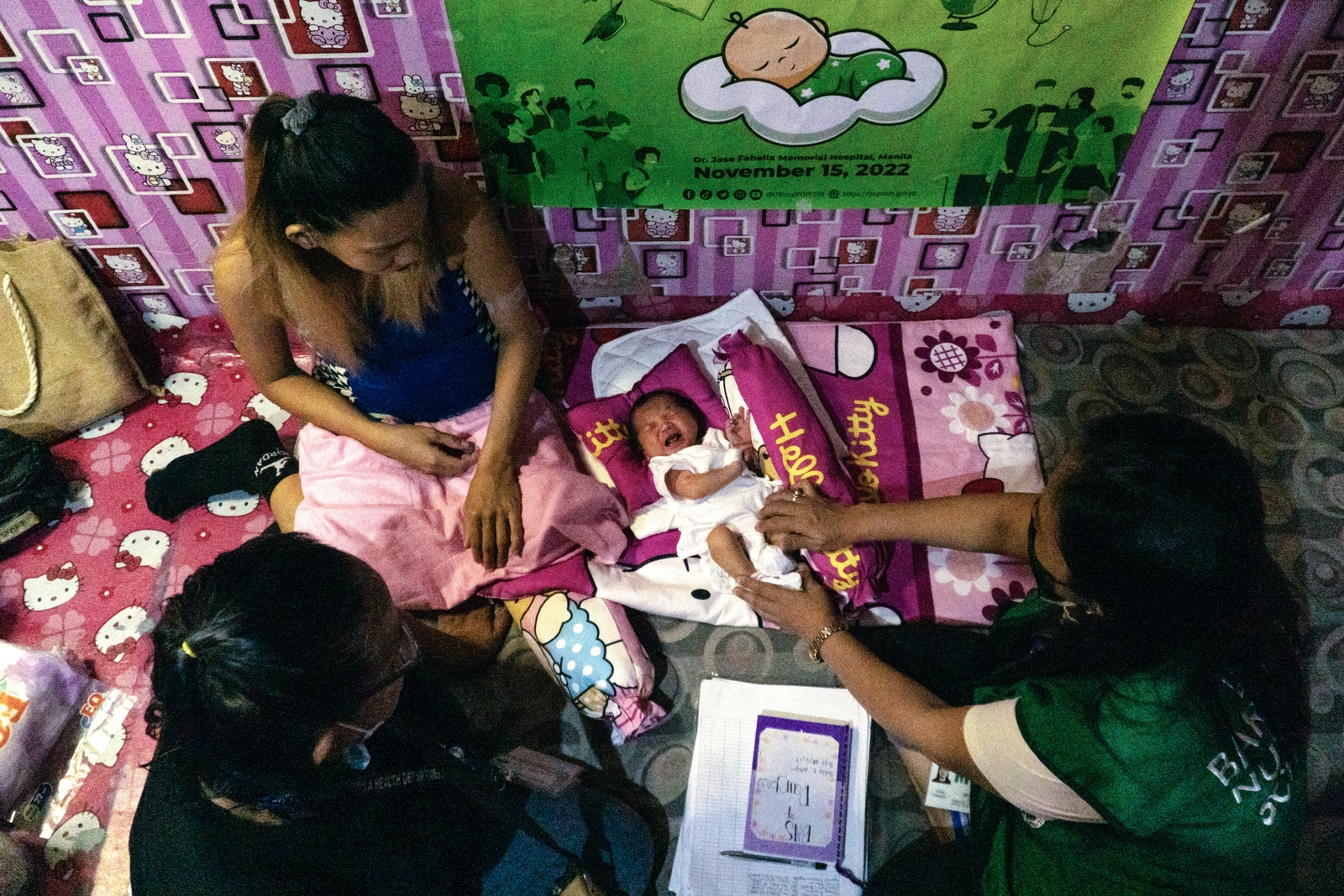 15 November: Baby Vinice Villorente Mabansag, the world's eight-billionth person, is born in the Philippines. The milestone causes the United Nations to warn that more hardship is in store for regions already facing resource scarcity due to climate change. UN projections show the global population will add another 2.4 billion people by the 2080s.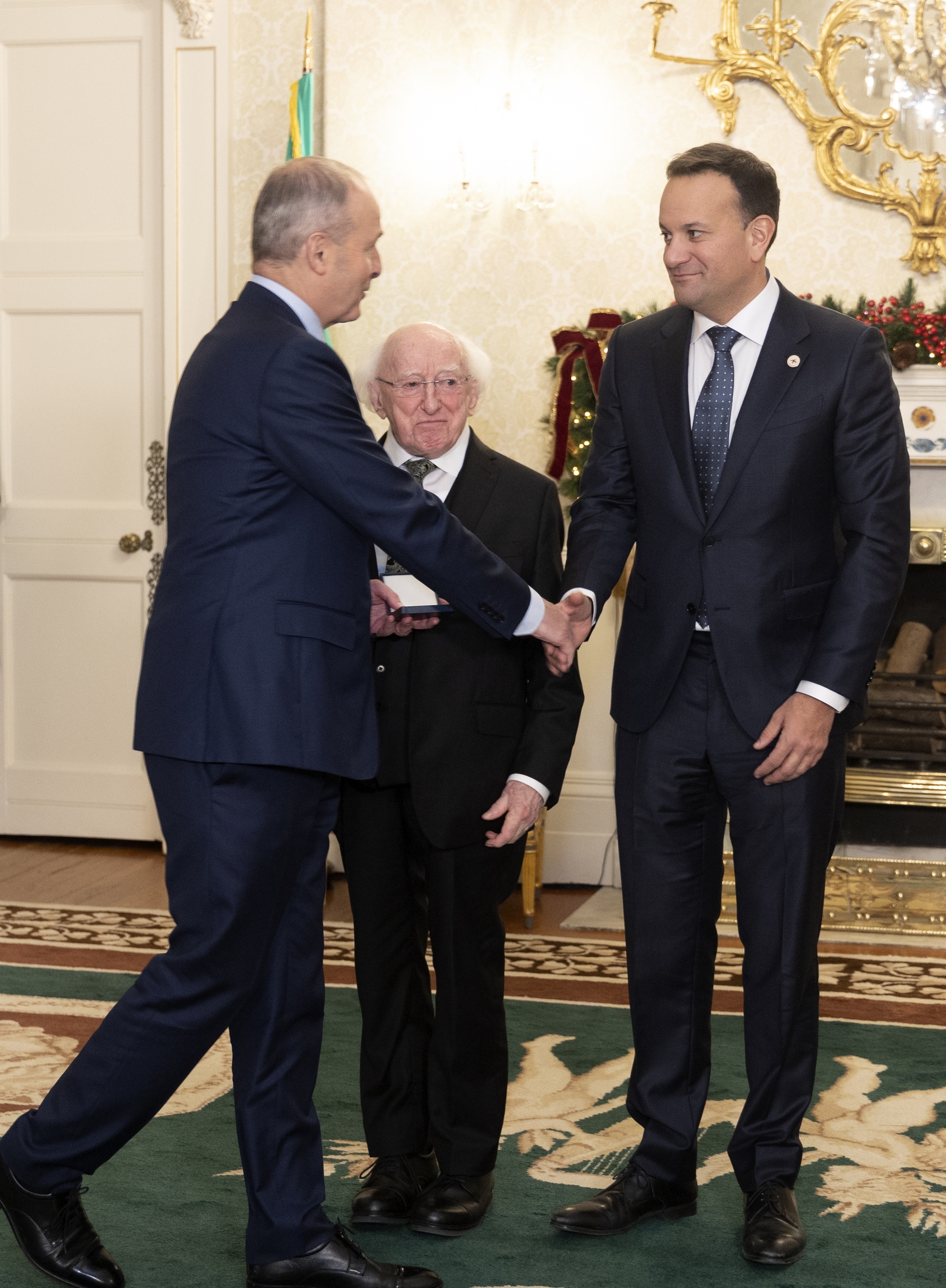 17 December: In a historic agreement, Fianna Fáil and Fine Gael switch places at the head of Government. Leo Varadkar becomes Taoiseach for a second time, halfway through the Government's term, taking over from Micheál Martin. This coalition was formed in 2020 by the two civil war rivals along with the Green Party.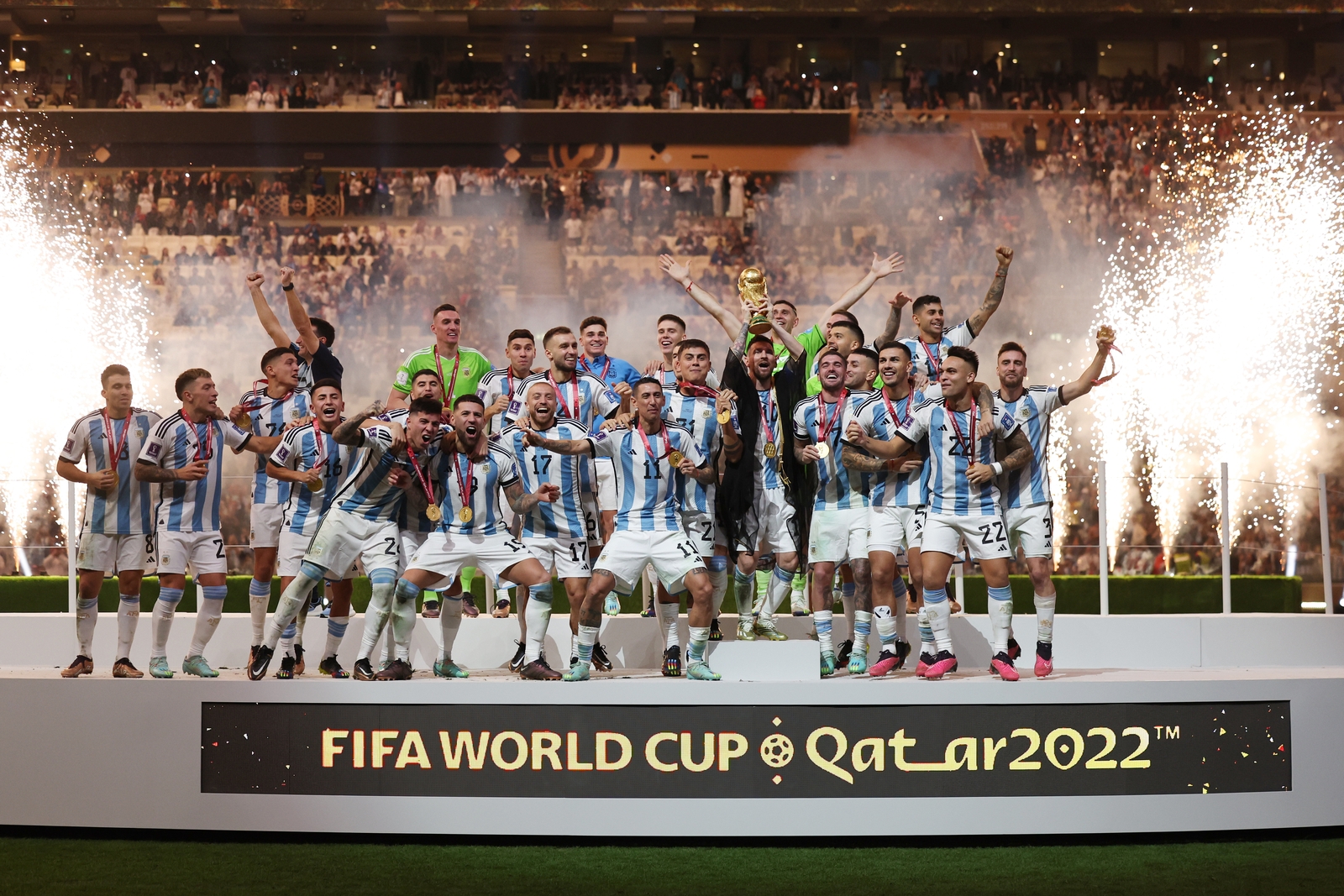 18 December: Lionel Messi of Argentina lifts the FIFA World Cup after winning the Qatar 2022 edition of the tournament, in a dramatic final against France. Qatar's hosting of the tournament is shrouded in controversy, amid human rights concerns and questions around how the tiny Gulf state was chosen as host.