Hundreds of stuffed toys are about to begin the long journey from southern Spain to Ukraine on the back of a pair of motorcycles, with the aim of giving displaced children there "something to cuddle".
Marie Kusters-McCarthy, who is originally from Cappoquin, Co Waterford but now living in Nerja, was inspired to collect toys for children in the first weeks of the war.
From there, 'Cuddles from Nerja' was born.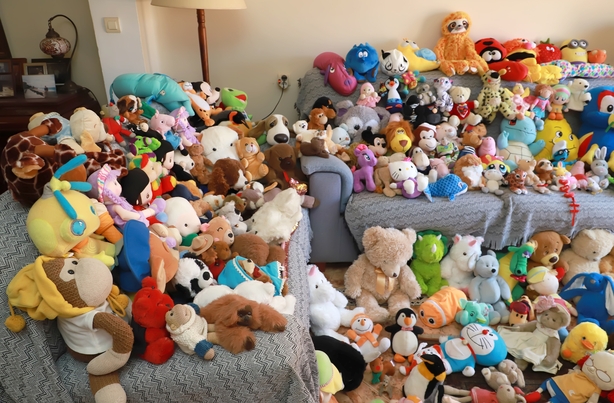 "It's all soft toys, because I wanted them to be able to be squeezed in easily. When I started the project at the beginning of March, I sort of thought it would be an easy thing to get them transported.
"But of course the priority had to be – and quite rightly – medicine and food."
When she initially asked if any groups travelling to Ukraine could take some teddy bears, she had no joy.
And all this time, the word was spreading about the collection. People of all ages were coming forward with beloved toys; children wanted to give their own teddies, adults wanted soft animals they'd cherished all their lives to have a new life with a child.
One man dropped in a beloved teddy belonging to his recently deceased wife. An elderly Spanish woman was moved to crochet 18 soft toys to donate.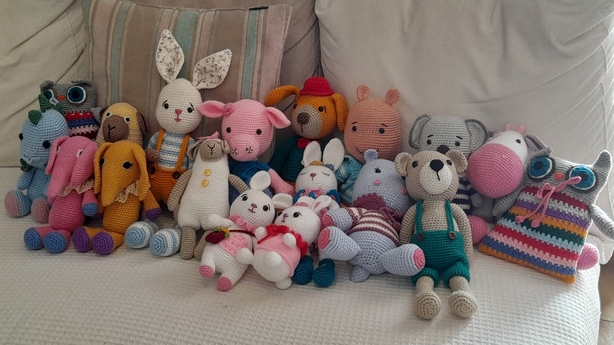 Marie said the experience has restored her faith in humanity.
"Another lady went into one of my pickup points and took a teddy bear out of her bag, and she hugged him and was crying her eyes out. She said, 'he's been my best friend for over 70 years and I want him to be a little child's best friend for the next 70'."
One day, Marie was walking down the street when a total stranger stopped her and shoved €20 into her hand, saying only: "Buy toys."
It has become quite a squeeze at home, with Marie only having "about two inches of space" on the couch for herself, as the chairs, floors and beds are covered in the colourful characters.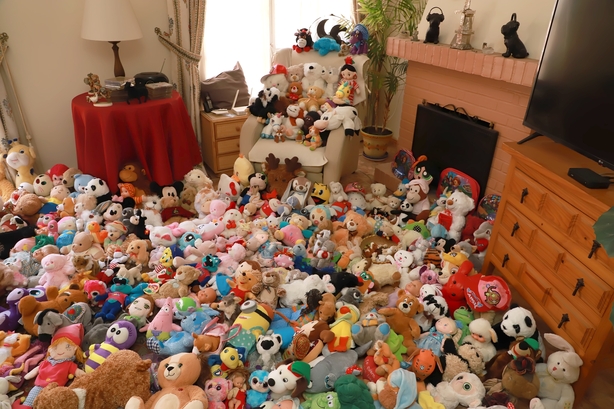 Amid all the collections, plans to bring the toys to Ukraine fell through one by one. Eventually after some searching online, she stumbled across the Mid Life Bikers, a pair of English bikers who also live in the south of Spain.
Angus Charlton and Hedley Smith have done charitable rides in the past, and they agreed to do this one after hearing from Marie via email.
And next Monday, they are due to set off from Nerja with all of the toys – vacuum packed for obvious reasons – on the back of their motorcycles.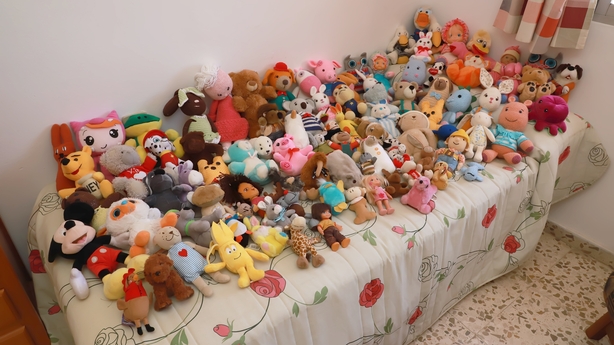 They are "determined" to ride right into Ukraine and deliver them to children at an orphanage in person.
Having worked with the UN in Lebanon in the late 70s, Marie remembered moments when aid deliveries would arrive – bearing necessary items but nothing of excitement for the children. She used to think: "Oh God, where's Santa when you need him?"
The inspiration for this project struck when she was watching news coverage that showed children being evacuated to a basement at the beginning of the war.
"Wouldn't it be lovely if they could have been given something to cuddle?"
And now, thanks to the kindness of strangers, hundreds of children living through war in Ukraine will receive just that.