The world is running out of masks and other protective equipment to help curb the spread of the coronavirus, the World Health Organization (WHO) chief has warned.
Tedros Adhanom Ghebreyesus revealed there were now 31,211 confirmed cases in China and 637 deaths.
"For the last two days there had been fewer reported infections in China, which is good news, but we caution against reading too much into that. The numbers could go up again," he told the WHO executive board in Geneva.
Mr Tedros also warned that the world is facing a "chronic shortage" of personal protective equipment against the coronavirus.
Meanwhile, the Japanese Foreign Ministry said it does not believe there is a risk that the virus will spread through the ventilation system of the cruise ship off the Japanese coast where 41 passengers have tested positive for the new strain of the coronavirus.
The new cases raise the number of confirmed infections on board the ship to at least 61.
Japanese authorities have so far tested 273 people on board the Diamond Princess, which was quarantined after a former passenger, who disembarked in Hong Kong last month, was diagnosed with the virus.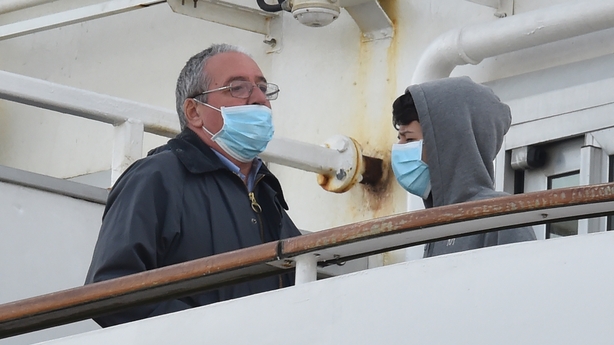 "The results of the remaining 171 tests came out and 41 tested positive," Health Minister Katsunobu Kato told reporters.
"Today they will be sent to hospitals in several prefectures, and we are now preparing for that.
"In total, out of 273 specimens, 61 tested positive," he added.
A British passenger, believed to be on his honeymoon, is among those who have tested positive for the virus.
There were more than 3,700 passengers and crew on the ship when it arrived off Japan's coast on Monday evening. It docked in Yokohama yesterday to resupply for a quarantine that could last until 19 February.
Twenty people who were earlier diagnosed with the virus have already been transferred from the vessel to hospital.

Testing was initially carried out on those who displayed symptoms or had come into contact with the former passenger diagnosed with the virus.
But Mr Kato suggested additional testing would now take place.
Authorities will "test those who are susceptible to illness, including elderly people and those with other ailments, as well as those who had close contact with the people newly diagnosed with the virus," he said.
There were no immediate details on how many people would meet those criteria or when the testing might take place.
Japan has already reported at least 25 cases of coronavirus aside from the infections on board the ship, and evacuated hundreds of citizens from Wuhan, the Chinese city where the virus emerged.
Meanwhile, passengers on board a Caribbean cruise ship docked 16km from New York City have been screened for the coronavirus.
Around 24 people underwent screening with four passengers sent to a local hospital for further tests at Bayonne, New Jersey.
Local mayor Jimmy Davis said it was a precautionary measure and there was a "below low risk" threat that coronavirus would be confirmed.
Chinese doctor who sounded alarm on coronavirus dies
A 34-year-old Chinese doctor, who was among the first to raise the alert about the virus, has himself died from the illness.
Wuhan Central Hospital confirmed the death of Ophthalmologist Li Wenliang in a post on its verified account on Chinese social media platform Weibo.
Dr Li raised concerns about the coronavirus with colleagues in late December, but later found himself among eight whistleblowers summoned by police for "rumour-mongering".
He later contracted the disease while treating a patient. Dr Li has been hailed as a hero by Chinese internet users.
We deeply mourn the death of #Wuhan doctor Li wenliang, who unfortunately got infected with novel #Coronavirus while battling with the epidemic. After all-effort rescue, Li passed away on 2:58 am, Feb. 7. pic.twitter.com/mbYA3wB4pn

— People's Daily, China (@PDChina) February 6, 2020
Authorities in China are struggling to contain the outbreak, despite ordering millions indoors in a growing number of cities.
Two dozen countries have confirmed cases of the respiratory disease, which emerged from a market selling exotic animals in the central Chinese city of Wuhan late last year.
While the death toll rises in China, experts have stressed that at 2% mortality, 2019-nCoV is far less deadly than SARS, which killed around 10% of the people it infected 17 years ago.
---
Read More:
---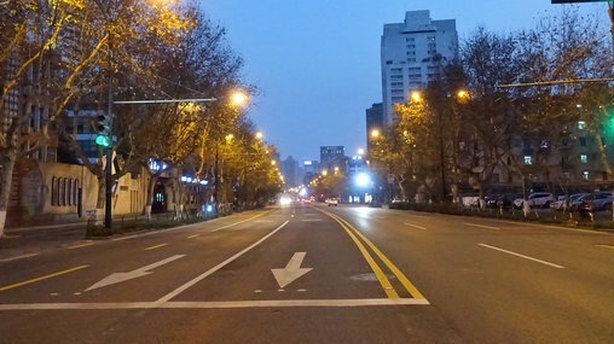 The outbreak has nevertheless been declared a global health emergency, prompting several governments to warn against travel to China and ban arrivals from the country, while airlines have halted flights and brought home their citizens.
Almost 200 Canadians showed up at the airport in Wuhan for the country's first evacuations, most on a commercial airliner chartered by Ottawa, officials said.
Germany's foreign ministry said it was working to bring home several nationals who had not made it out on a flight that reached Frankfurt last Saturday.
Saudi Arabia banned citizens and resident foreigners from travelling to China, while Air France-KLM extended its flight suspension by another month until 15 March.
Chinese President Xi Jinping told Saudi Crown Prince Mohammed bin Salman in a call that all countries should "follow World Health Organisation guidelines on travel and health in a timely manner", state news agency Xinhua reported.
China has enacted unprecedented measures to contain the virus, which spread during the Lunar New Year holiday in late January, when millions crisscrossed the country.
But deaths and new infections continue to rise, especially at the centre of the outbreak in Hubei province, where 18 cities housing 56 million people have been under virtual lockdown since late last month.
There is a shortage of 2,250 medical personnel in Hubei, according to the deputy provincial governor Yang Yunyan.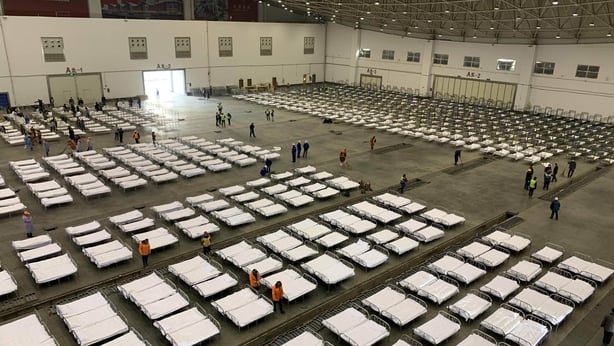 The inability to offer health workers adequate protective gear is hindering the numbers that can be deployed on the front lines, he added.
With Wuhan overwhelmed, authorities were due to open a second, 1,600-bed field hospital.
The central government has announced measures intended to ensure the supply of vital resources, with tax breaks for manufacturers of medical equipment.
BGI Group, a genome sequencing company in southern China, said it had opened a lab in Wuhan able to test 10,000 people a day.
More cities are ordering people to stay indoors.
They include Hangzhou, 175km from Shanghai, where fences block streets and loudspeakers tell people: "Don't go out!"
In Beijing, where streets remain eerily quiet, restaurants have been barred from accepting reservations for parties.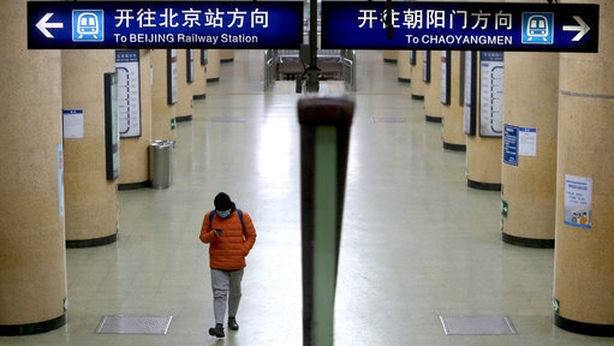 And in Nanchang, the capital of Jiangxi province which borders Hubei, pharmacists must send reports to the authorities on anyone buying fever or cough medicine.
The outbreak has also hit major businesses.
Workers making iPhones at tech giant Foxconn's plant in Henan province, bordering Hubei, will be quarantined for up to two weeks, the company said.
China said it would halve tariffs on $75bn worth of US imports, as part of a trade truce with Washington, as officials look to calm markets unnerved by the outbreak.