The number of confirmed deaths in China from the new coronavirus outbreak has risen to at least 630 after hard-hit Hubei province reported 69 new fatalities.
In its daily update, Hubei's health commission also confirmed another 2,447 new cases in the province, where the epidemic originated.
The number of confirmed infections has exceeded 28,000, with the country's president Xi Jinping declaring a "people's war" against the virus.
One of the latest victims of the virus is a Chinese doctor who was among the first to raise a public alarm about the deadly outbreak.
Opthalmologist Li Wenliang died from the infection this morning, Wuhan Central Hospital said in a post on its verified account on Chinese social media platform Weibo.
We deeply mourn the death of #Wuhan doctor Li wenliang, who unfortunately got infected with novel #Coronavirus while battling with the epidemic. After all-effort rescue, Li passed away on 2:58 am, Feb. 7. pic.twitter.com/mbYA3wB4pn

— People's Daily, China (@PDChina) February 6, 2020
Authorities in China have warned they face a severe shortage of hospital beds and equipment needed to treat the growing number of patients.
Two dozen countries now have confirmed cases of the coronavirus that emerged from a market selling exotic animals at the end of last year.
Thousands of people are stranded aboard two cruise ships in Asia, with tests finding that 20 people had contracted the virus in one of the vessels.
The locked-down city of Wuhan in Hubei province was due to open a second field hospital, offering 1,600 beds.
The first hospital, with 1,000 beds, opened earlier this week, and authorities said they were converting public buildings into temporary medical facilities to deal with the influx of sick people.
The city of 11 million is facing a "severe" lack of beds, said Hu Lishan, a senior official in Wuhan, noting that there were 8,182 patients admitted to 28 hospitals that have a total of 8,254 beds.
---
Read More:

WHO convening experts to set coronavirus research agenda
Virus situation in Wuhan remains severe - officials
Dept says Irish citizens should consider leaving China
How global companies are responding to China virus
---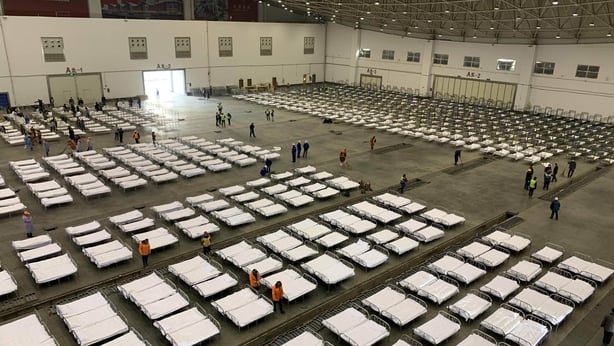 There is also a shortage of equipment and materials, Mr Hu told reporters.
The central government has announced measures intended to ensure the supply of vital medical resources, with tax breaks for manufacturers of equipment needed to fight the epidemic.
"We must make all-out efforts across the country to meet the need for essential medical supplies and medical professionals in Hubei Province," Premier Li Keqiang said, according to the official Xinhua news agency.
Meanwhile, President Xi told Saudi Arabia's King Salman by telephone that the whole nation was working as one to combat the virus and would maintain transparency, according to Xinhua.
BGI Group, a genome sequencing company based in southern China, said it opened a lab in Wuhan yesterday able to test up to 10,000 people per day for the virus.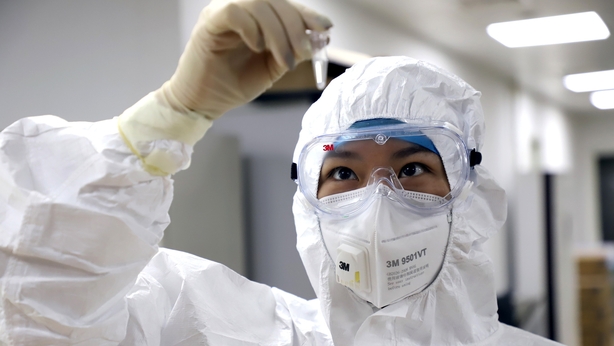 Tens of millions of people in Hubei and surrounding provinces are now facing wide ranging restrictions on their movement as authorities try to slow the spread of the virus.
They include residents of Hangzhou, a city just 175km from Shanghai, where fences block streets and loudspeakers tell people: "Don't go out!"
In some cities, even in the far north of the country, inhabitants are being offered cash rewards to inform on people who come from Hubei.
In Beijing, where streets remain eerily quiet and businesses are shuttered, restaurants have been barred from accepting reservations for parties.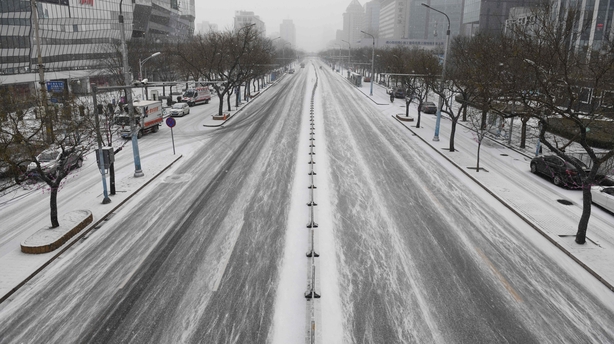 In Nanchang, the capital of Jiangxi province which borders Hubei, pharmacists must send reports to the authorities on anyone buying fever or cough medicine. The city has also limited the number of outings per family.
While the death toll continues to rise, and now includes two people outside mainland China, health experts have stressed that at 2%, 2019-nCoV is far less deadly than the SARS pathogen, which is from the same coronavirus family and killed around 10% of the people it infected during a 2002-3 outbreak.
But panic has risen worldwide with countries barring arrivals from China and governments warning against travel to the country, while airlines have halted flights.
At least 20 people on one cruise ship off the Japanese coast have tested positive for the coronavirus, with thousands more face at a two-week seaborne isolation.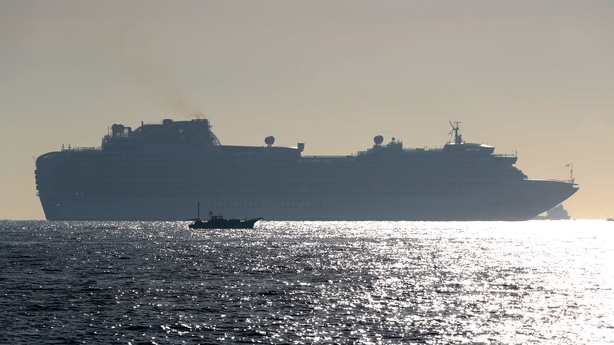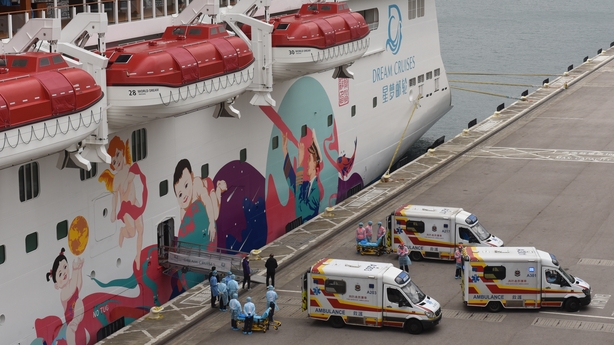 In Hong Kong, 3,600 passengers and crew spent the night marooned on the cruise ship World Dream as authorities conducted health checks after three former passengers tested positive for the virus.
Italy announced that passengers on every international flight would be scanned for fever.
The World Health Organization, which has declared a global health emergency, has called for $675m to fight coronavirus.
"Our message to the international community is invest today or pay more later," WHO chief Tedros Adhanom Ghebreyesus said, adding that the funding appeal was "much less than the bill we will have to pay if we do not invest in preparedness now".
Airlines extend coronavirus flight suspensions

International airlines Air France-KLM, Virgin and Iberia said they would extend their initial suspension of flights to China.
Air France-KLM said it would prolong the suspension of its flights to 15 March.
The French-Dutch carrier had already suspended all flights to and from China until 9 February and last week began flying employees out of the country.
If conditions allow, it will gradually resume flights to Shanghai and Beijing starting 16 March before returning to normal schedules from 29 March, including to Wuhan, Air France-KLM said in a statement.
Virgin Atlantic, also said that it was extending the suspension of its flights between London Heathrow and Shanghai until 28 March.
Spain's Iberia said it would now not fly to China again until the end of April, at the earliest.
Several airlines have halted flights to China, and some to Hong Kong as well.