About 200 people are being served their Christmas dinner at a local rugby club in south Dublin.
The event, organised by Co Longford native Margaret Brown, caters mainly for older people and those who are living alone.
35 volunteers are on hand to prepare and serve a three-course meal at Blackrock Rugby Club.
Takeaway meals are also available to people who would prefer to eat at home.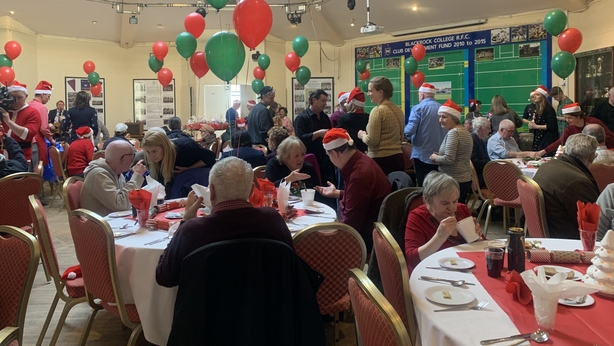 ---
Read more: South Belfast restaurant opens doors to lonely people
---
The annual dinner is funded by the local community.
It has been held every Christmas Day for the last 33 years.
Volunteers also provide dinners to homeless families in the area and to the nearby Bentley House hostel.