Musical instruments left at Fingal's recycling centres are being refurbished and donated to local schools and charities.
The "Play It Again" project was set up earlier this year by the County Council's Environmental Education Officer, Sinéad Fox.
"I noticed that there were a lot of instruments being dumped at the recycling centres," Ms Fox said.
"It's such a shame to dump an instrument. There will always be somebody who will play it. I am a musician and I realise the benefits of music, especially in times of hardship."
Coolmine Therapeutic Community (CTC), a drug and alcohol treatment centre providing community, day and residential services, is one of the first organisations to receive instruments under the project.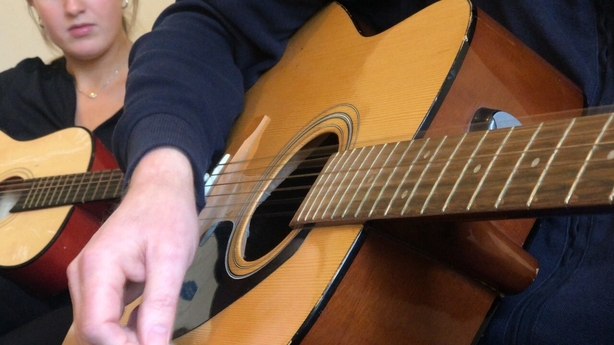 Frank Torpey, CTC's Careers and Education Coordinator said: "One of the things that go hand in hand with addiction is instant gratification. Playing music is a great way of learning about having to do that extra little bit of work.
"Making your fingers do that little thing that they've never done before. The joy that you get from that happening is brilliant."
Fingal County Council says people who have unwanted musical instruments and accessories can bring them to its recycling centres at Swords and Coolmine, where they will be collected for refurbishment.