Lisa Smith is the subject of a criminal investigation and will be questioned about suspected terrorist offences abroad if she returns to Ireland, gardaí revealed today.
Assistant Commissioner Michael O' Sullivan, who is in charge of garda security and intelligence, told RTÉ News that officers have been gathering evidence and there are sufficient grounds for officers to carry out such a probe.
Mr O'Sullivan also said the 38-year-old mother of a young daughter, who is currently in a detention camp in Syria, can be prosecuted under existing legislation but that will be a matter for the Director of Public Prosecutions.
It is an offence under the Criminal Justice (Terrorist Offences) Act 2005 to engage in terrorist activity in or outside the state.
Ms Smith - a former member of the Defence Forces who served on the Government jet - is "a person of interest" and one of two Irish citizens under criminal investigation on suspicion of committing terrorist offences with ISIS.
The other is Alexandr Bekmirzaev who is also being detained in Syria.
We need your consent to load this rte-player contentWe use rte-player to manage extra content that can set cookies on your device and collect data about your activity. Please review their details and accept them to load the content.Manage Preferences
The Assistant Commissioner also said that five other Irish citizens who travelled to conflict zones have returned and following investigations gardaí are satisfied they pose no threat to the state.
They estimate that 30 Irish people travelled to fight in wars abroad and believe 16 of them are now deceased.
They also say they are monitoring around fifty suspected Islamist supporters and sympathisers, five who are deemed such a security threat they are under intensive surveillance.
In an interview with journalist Norma Costello for RTÉ News in July, Lisa Smith said she thinks she will never return to Ireland.
The Assistant Commissioner said Lisa Smith first came to garda attention in 2012, and the investigation that is under way is retrospectively examining her activities, her movements in and out of the country and her associations at home and abroad from that time.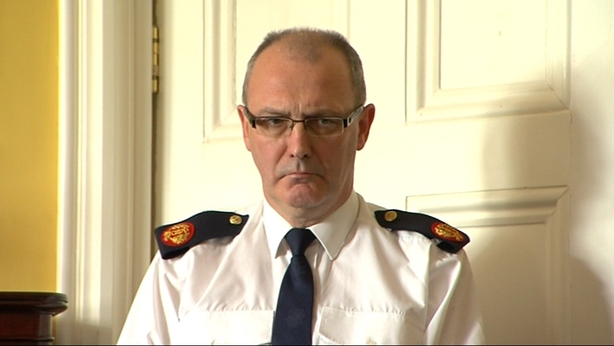 Michael O' Sullivan insists there are avenues of investigation open to the gardaí and they are working closely with the prosecution service in relation to how they can put the information they receive into evidence. He says he believes they will bring "a comprehensive file" to the DPP.
He says the gardaí know that Lisa Smith converted in 2012 but that she made a choice to become a Muslim and was entitled to do so. However, he said he does not believe she was radicalised in Ireland and insists she did not pose a threat to Government ministers, officials and the state when she was in the Defence Forces and working on the Government jet.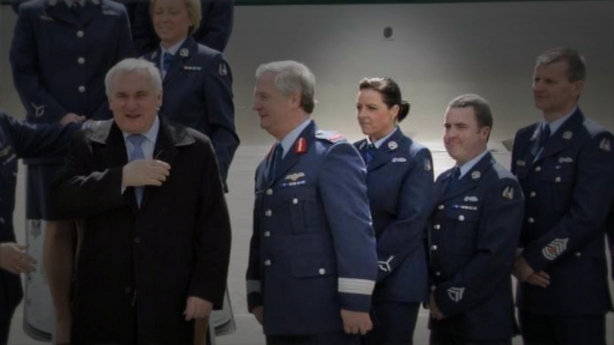 He also said there are  conflicting reports about whether she does or does not want to come home and there is concern within the Government and diplomatic community about her young daughter, an innocent child in "appalling circumstances".
He said it is not the role of the gardaí to repatriate her. "It is true that we have sent people from National negotiators unit abroad in support of foreign affairs " he said "where people were being kept against their will".
However, he insisted this does not apply in the case of Lisa Smith because she voluntarily went abroad and there is no evidence she went against her will.
Negotiations he said are going on between Government departments and the gardaí are not a party to that but extensive negotiations are going on  and there have been efforts at diplomatic levels.
The gardaí he says will have to assess if Lisa Smith poses a threat to the State if and when she returns to Ireland. She is under criminal investigation, but he points out that the law is untested for terrorist offences committed abroad and the decision will be with DPP. However, he says the gardaí are satisfied they can conduct a comprehensive investigation.
He has also described the situation along the Syrian Turkish border at the moment as "an evolving situation" and one of concern. He says the Government are doing all they can but the gardaí have a different role, the prevention and detection of crime.
The Assistant Commissioner also says people suspected of being involved in Islamist extremism here have been removed from the country.
The deportations of three such men even though they had no criminal convictions here, were upheld by the courts "such was the threat they posed to the state".
They were here illegally on immigration grounds, and their continued presence was assessed to be a threat to our citizens and the security of the state. 
The men challenged their deportations on the grounds they would be executed had they been sent home but gardaí say these claims have not been validated and the men are still alive.
Assistant Commissioner O' Sullivan said the gardaí are working very closely with the Muslim community here and have intervened in a number of cases where people, particularly parents and relatives have come to them with concerns over their children and other individuals becoming involved with terrorists.
The head of Security and Intelligence also says he does not believe people are being radicalised here, however he still believes the biggest threat to the State comes from the potential for "home alone radicals" to carry out individual violent actions rather than groups committing mass attacks.
The likelihood of a large organised attack, such as those in Paris and Brussels being committed here, has in many ways dissipated he said, and the gardaí with increased armed response units are well prepared.